En el botón Configuración dentro de Stylus RMX ventana del navegador s es una de las características más útiles y menos obvias que se ofrecen dentro de RMX.
En este consejo enfermedad te mostrará exactamente qué es esto!
01 - ¿Qué lo hace

Cada vez que se carga un nuevo elemento en la ranura de participar en Stylus todas las opciones para esa parte se restablecen a los valores predeterminados para youre audiencia sólo la muestra de crudo. Los parámetros que se restablecen se incluyen ajuste, sobres, los filtros, el caos, horarios, etc, además de los slots de efectos que pueda tener cargado en el que parte.
Si desea conservar los ajustes que podría haber hecho aquí es donde el botón de configuración entra en juego
02 - Uso del botón Configuración


Here you can see I have an element loaded in called '86-Outlaw Drums'. I've also made some adjustments to the envelope and applied some panning via an LFO. I've also inserted some effects in the FX page.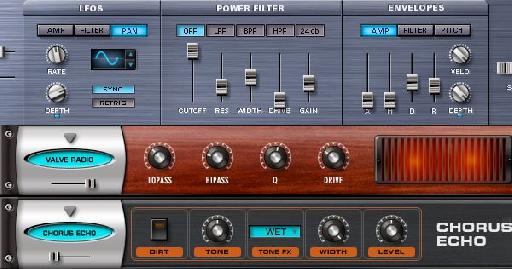 Here's what it sounds like:

If I want to carry these settings over to a new element that I'm auditioning to see what it sounds like all I need to do is disable the 'Settings' button thats located above the elements list.

Now when I load a new element all of my part settings remain untouched, in this case my effects and envelope settings I made to the original one.

Here's my new element with the old settings:
03 - Variaciones suite

The thing about Stylus is that all elements (both factory and 3rd party) are grouped in Suites. These suites are usually variations of a master loop or the master loops constitute parts. This is especially the case in 3rd party 'Construction Kits' where you get the component parts of an actual track. Say, bass, horns, guitars, keys etc.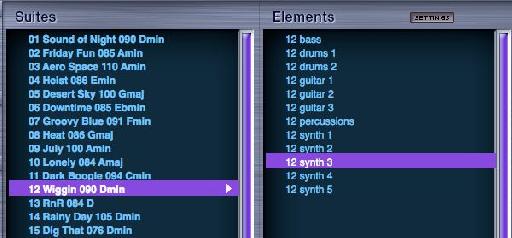 When auditioning these suite elements inside a track you may find you need to transpose these elements to the key of your track to see if they work. What you don't want to have to do is reset the tuning every time you choose a new element.
This is a great example of when the 'Settings' button comes in handy to retain any transposition changes you've made.