The 'Settings' button inside Stylus RMX's browser window is one of the most handy and less obvious features on offer inside RMX.
In this quick tip I'll show you exactly why this is!
01 - What it Does

Whenever you load a new element into a part slot in Stylus all of the settings for that part are reset to the default values so you're hearing just the raw sample. Parameters that are reset include tuning, envelopes, filters, chaos, timing, etc. plus any effects slots you may have loaded in on that part.
If you want to retain any settings you might have made this is where the settings button comes in.
02 - Using the Settings Button


Here you can see I have an element loaded in called '86-Outlaw Drums'. I've also made some adjustments to the envelope and applied some panning via an LFO. I've also inserted some effects in the FX page.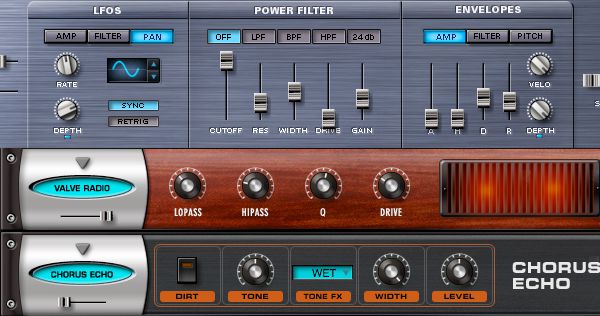 Here's what it sounds like:

If I want to carry these settings over to a new element that I'm auditioning to see what it sounds like all I need to do is disable the 'Settings' button thats located above the elements list.

Now when I load a new element all of my part settings remain untouched, in this case my effects and envelope settings I made to the original one.

Here's my new element with the old settings:
03 - Suite Variations

The thing about Stylus is that all elements (both factory and 3rd party) are grouped in Suites. These suites are usually variations of a master loop or the master loops constitute parts. This is especially the case in 3rd party 'Construction Kits' where you get the component parts of an actual track. Say, bass, horns, guitars, keys etc.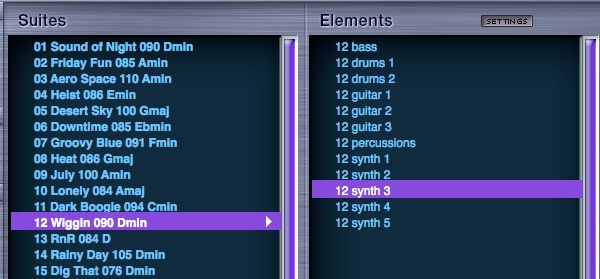 When auditioning these suite elements inside a track you may find you need to transpose these elements to the key of your track to see if they work. What you don't want to have to do is reset the tuning every time you choose a new element.
This is a great example of when the 'Settings' button comes in handy to retain any transposition changes you've made.