There's an art to beat-making that some musicians simply don't have the patience for. It's not about instant gratification'"like pulling a loop from the loop browser, or even using Logic's Drummer Track to generate beats with a dozen or so parameters. It's about making a great sounding groove from scratch that is truly your own creation. Read on for a tour of the new Drum Machine Designer as we create a Hip Hop beat along the way.
Logic 10.1's new Electronic and Hip Hop Drummers are great for creating quick beats. They even create automatic fills for you! This is not what this article will be about however. Those new Drummer genres use another new Logic 10.1 feature we'll be looking at in detail called Drum Machine Designer (DMD).
Here's a sample groove I made while writing the article:
Step 1: Open Drum Machine Designer and Choose a Kit
Open an empty Logic project and add a new software instrument track. On the channel strip, swap out the instrument to Drum Machine Designer. It's in the list with all the other instruments like the ES2, EXS24 and the rest. Choose it from the list. If you haven't, download the content for DMD you'll need to do this first.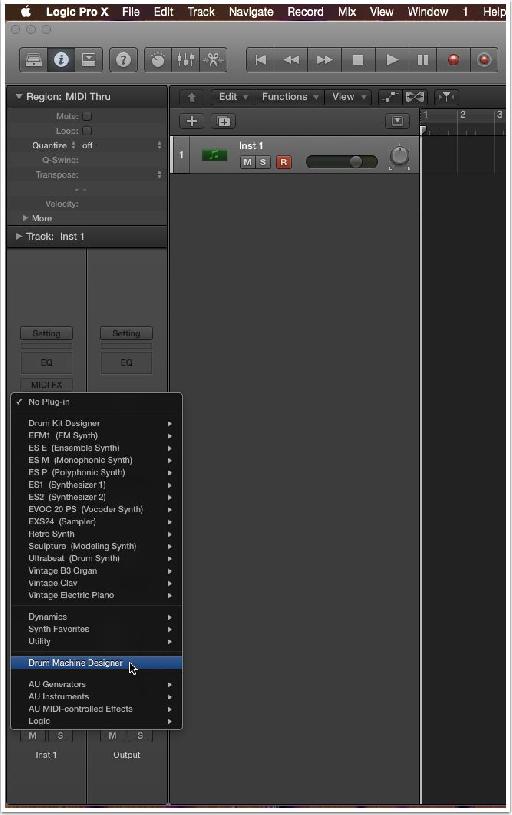 Open the Library if it's not already open by pressing the Y key. Drum Machine Designer folder will be open displaying the 20 or so kits. Try Atlanta, Beat Machine, Boom Bap, or Trap Door. These are all good starting kits. Audition them by playing them on your MIDI controller. Check the kick, snare, and hats for now and pick one of the kits you like best.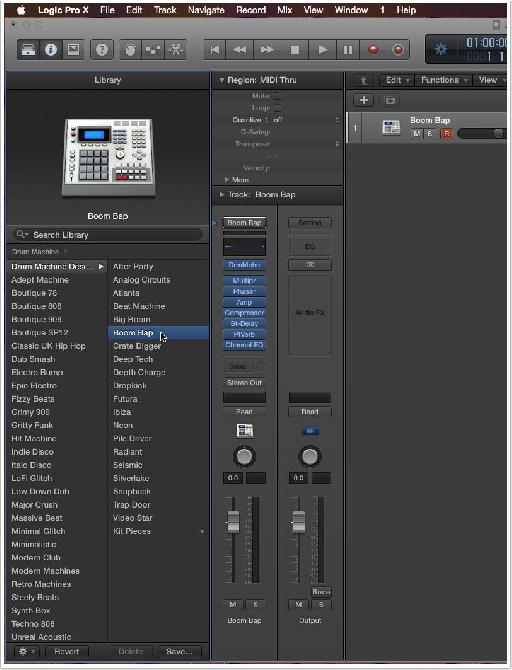 Step 2: Swap Out Individual Drum Sounds
Using only the default sounds from a kit might work, but what if you don't like a specific sound in it? You can easily swap out any drum voice. Open the interface for Drum Machine Designer by clicking on it on the channel strip. Click on the cell you want to swap out'