Audio Basics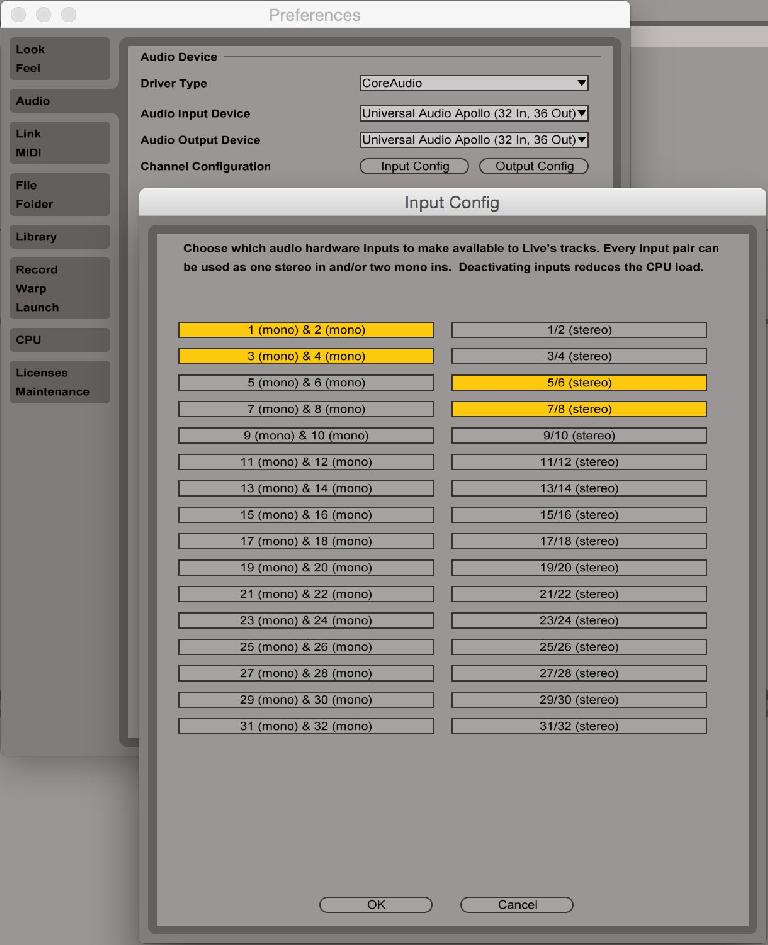 MIDI Basics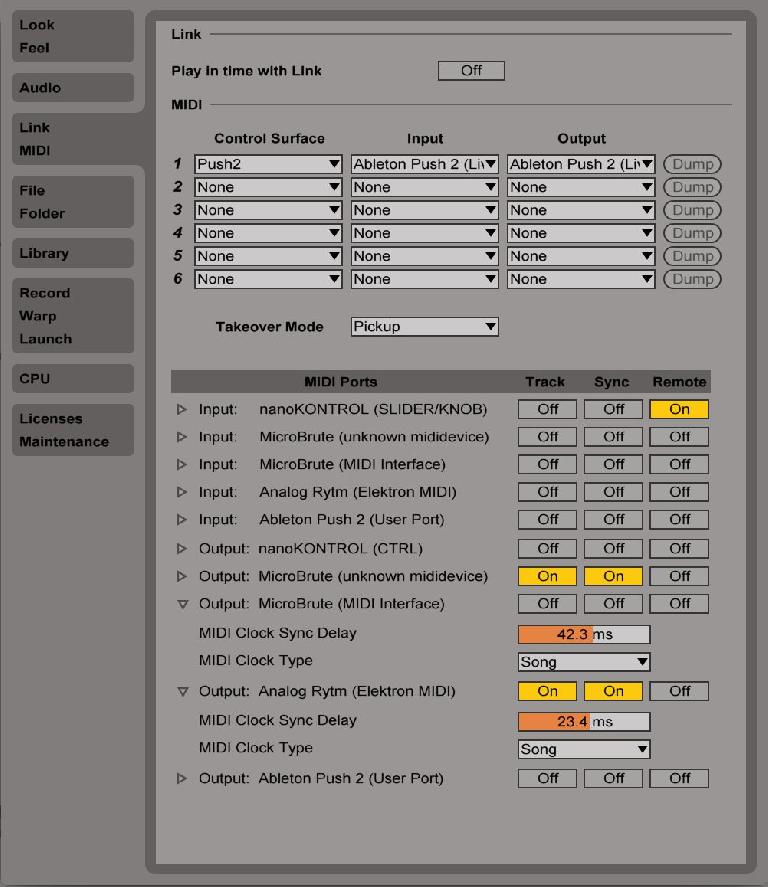 PRO-TIP: If you want to use your drum machine or other external gear as the master clock rather than Live's transport, configure your hardware for internal clock usage and enable Sync on the corresponding Input port in Live's MIDI preferences; now a button showing "EXT" will show up at the far left of Live's tempo area, in the far upper left of the GUI, next to the Tap button. Enabling this toggle will allow you to start Live's clock by pressing play on the drum machine.
Synthesizers
PRO-TIP: To intentionally send the same MIDI notes to different pieces of hardware on different MIDI ports, stack multiple External Instrument devices in separate chains of an Instrument Rack.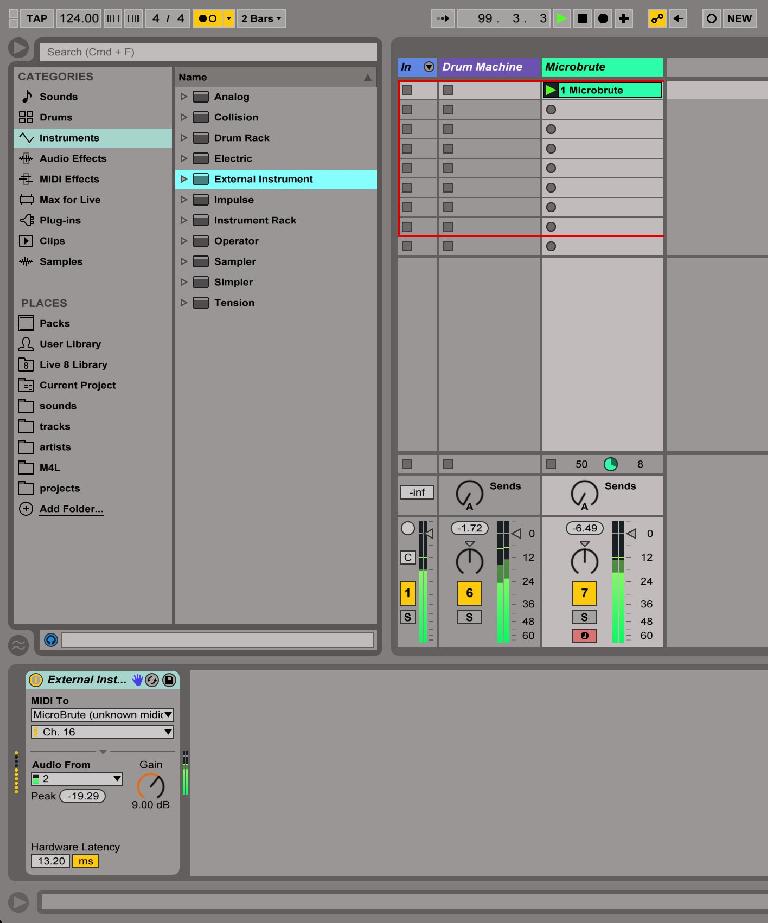 PRO-TIP: To split MIDI through separate parallel devices going to an external polyphonic synth, stack the MIDI Effects to separate chains of a MIDI Effect Rack placed before your External Instrument.
Triggering Drum Machines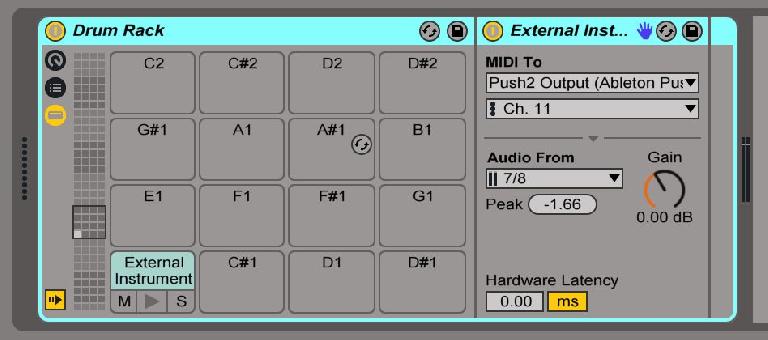 PRO-TIP: Don't forget to save your Drum Racks and External Instruments for easy recall in your setup, minus all the drop-down configurations.
Final Capture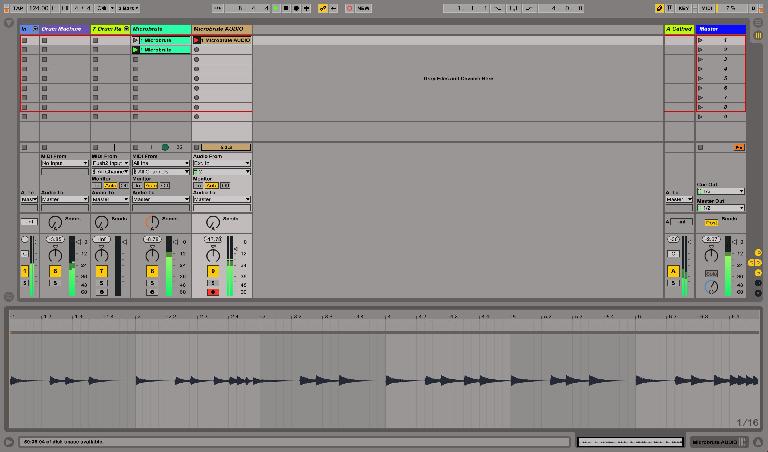 Integration Station