Melodyne has to be one of the most advanced software applications in regards to time stretching and pitch shifting capabilities. I find that you can take a simple melody or synth line you have created, pull it into Melodyne, and turn it into an absolutely amazing ambient soundscape. I will show you how with Melodyne's time-stretching abilities.

Step 1 - Choose your Audio Sample
First choose an audio sample that you wish to pull into Melodyne. I have exported out an audio loop I created in Logic. Next launch Melodyne and create a Melodyne project with the same tempo as the loop.
For the Global Tempo, change it to the tempo of your audio file. Go to File > New Arrangement, Then choose: Window > Realtime Play Offsets.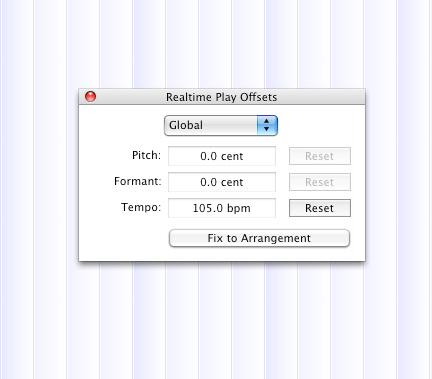 Our audio file's tempo is 105BPM, so we are changing the project to that.
Choose Fix to Arrangement, and choose Whole Arrangement, to give the entire arrangement that tempo. Then import or drag the loop into Melodyne.
Here is what our loop sounds like:
Step 2 - Stretch that Down
Now is the time to see how far we can stretch this audio file. We have taken the tempo and divided it by 2 (we still want to be able to pull this file back into our Logic project and stay in sync with the project), that gives us 56.5BPM. You can now export this audio file out by going to File > Save Audio.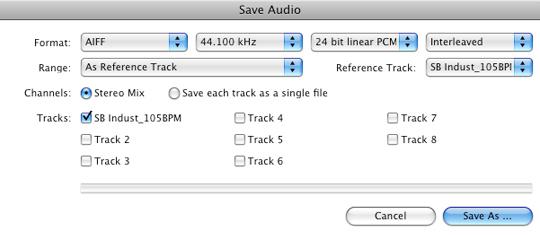 You can choose to save each separate track as a single file if you have imported more than one audio file into Melodyne. We have only imported one so we are going to choose to save the audio out as a stereo mix.
Melodyne does not introduce as many artifacts as other time stretching applications; it still retains much of the original audio's sound qualities. Take a listen below:
Repeat the same process but now divide the tempo in half again.
Here is the audio sample now at 26.25BPM:
And here again now at 13.2BPM. How crazy is that!
What you can also do is reverse the audio by going into the negative tempo values. Interesting ambient reverse sounds can be created this way.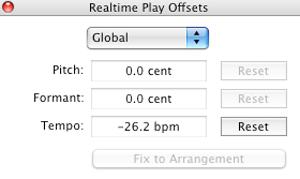 Step 3 - Back to your Project
You can now pull these samples back into your relevant project and create interesting sound textures as the samples are still in time but slowed down by a half or a quarter, etc... of the original audio. As long as you remember to divide the tempo by equal divisions you shouldn't have any problems pulling the files back into your project, and syncing up with the rest of the audio.
Here is what my time-stretched pieces sound like mashed up into my Logic project:
Step 4 - Conclusion
Use Melodyne to create interesting soundscapes in your projects and you will be amazed at the results. To learn more about Melodyne, check out David Andris's tutorial: