I'd like to share my thoughts and experience on the creative processes and useful tips for beginners, as well as skilled sound designers, who want to create electronic music sample packs. You can find more than 10 "sample pack" projects that I've released for a variety of companies over the past couple of years.
Here, I'd like to show a few examples based on my latest sample pack for Loopmasters called "Neo Breakbeat", a collection of samples for all producers working in genres such as Drum & Bass, Dubstep, Trap, Hip Hop, Urban and more. So, keep in mind everything in this article is based on real experience.
Loopmasters now giving 20% exclusive discount for "Neo Breakbeat" to all readers of Ask.Audio! Discount code is HSTB20.
Choose Your Style
First things first. You need to decide what genre of music your samples will be used for. There are a couple of options: packs that have good sales potential and packs that can give you satisfaction during the creative process. So, I'd suggest combining these two factors as much as possible. You will need to research and decide what direction will be relevant at the moment and will not bring you any pressure or boredom! In Neo Breakbeat, I combined the roots of the popular elements of UK breakbeat with elements of my favorite Neurofunk and experimental Sci-Fi elements, which still have a wide audience. While I was thinking of the genre and musical style, I came up with an idea that I need to have a library that can be accepted by the lovers of heavy "in-your-face" drums and "weird" underground vibes at the same time.
Workflow, Software & Hardware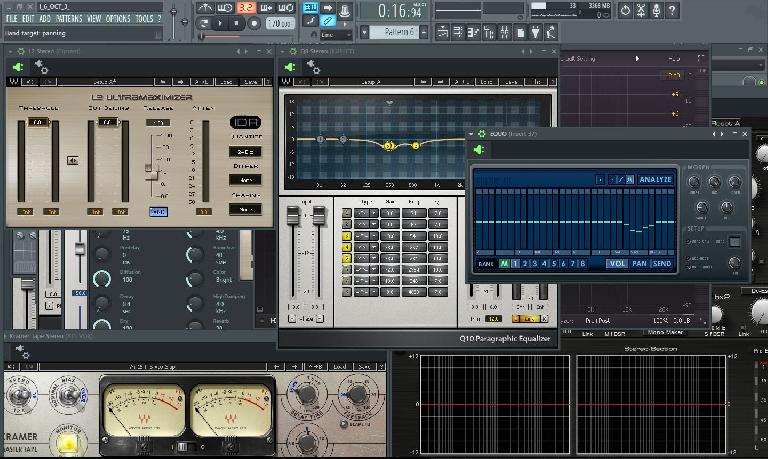 I am a perfectionist. In a good way I hope. I always strive for proper quality control. In this project I used good quality and affordable tools for freelance sound designers, such as: KRK RP 5 speakers, Beyerdynamic DT 770 Pro headphones, Yamaha RH-5Ma headphones, Samson G-Track microphone, M-Audio keyboard and variety of different VST plugins, such as: Native Instruments Massive, Arturia and Waves Audio.
My DAW was FL Studio 12 for this project. There are a few ways to create complex loops using layering of different pre-recorded sounds in combination with VST plugins. Also, I was trying to avoid any factory presets and create my own unique sounds and loops, just because I needed to have an original product. FX chains with filters, distortion and limiters can also give you excellent results! But, try not to go too far with your equipment. Instead think more about how you can create something good with the tools you have or affordable instruments.
Categories and Sample Formats
Common standard for audio samples is 44.1 kHz/24-bit WAV or 48 kHz/24 -bit WAV, depends on the label and project. However, video productions and trailer houses require 48 or 96 kHz WAV files, just because of the industry standards for DVD, Blu-ray and such. In "Neo Breakbeat" sample pack you can hear proper 44.1 kHz files which meet the standards set by music industry, such as default Audio CD quality. As for categories, there are some basic rules. So, it's good practice to divide these in two parts: "Loops" and "One Shots" and create some folders:
Loops


Bass Loops
Music or/and Synth Loops
Drum Loops
SFX Loops

One Shots


Drums Hits with subcategories:
Kick Drums
Snare Drums
Hi-Hats
Percussion Drums
SFX Hits
Bass Stabs
Synth Sounds
As for the number of loops, I recommend having a minimum of 150–200 loops and around 100 one-shot samples. However, there are no rules if you want to have more. There are also more formats and specifications for Kontakt instruments where you can render the full range of each single sound from C0 up to E5 or Drum Machines where you will need to map drum sounds to have them on the right pads in your drum machine. Formats like Apple Loops or Rex2 are similar to WAV and not so important for final users nowadays, just because most sound designers will be recording in WAV format and any final user can edit WAV format easily. However, if you need something else, it's not that hard to convert it. So, I'd recommend sticking with WAV format and focus on creative ideas, categories and loops itself. Don't forget to add extra or bonus folder with sounds and loops which will be positively evaluated by your potential audience!
Creative Process & Ideas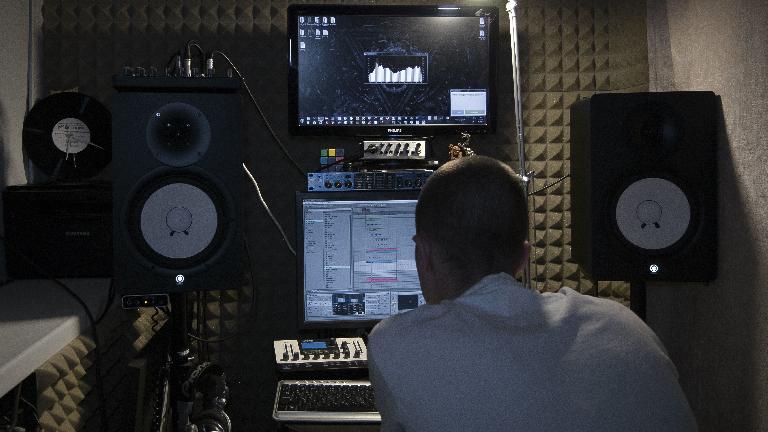 There are no rules or limits for your imagination, except one thing—quality! The length of each loop can be 4, 8 or 16 bars. Tails of one-shot sound can be 2, 5 or 15 seconds. However, if you are creating 8- or 16-bar loops, keep in mind that you will need to have more variations and movements in the loop, just to avoid any repetitive senseless bars. And if you love to play with effects a lot, don't forget to leave some space in the mix. The truth is, music producers can always add reverbs or delays over the loop after, but it will be almost impossible to remove those effects if it is rendered with it. Try to think what you can do with loops and how other producers will be able to use them.
Feel free to use elements of your room, random street sounds and mix it with VST plugins, layering is the key to uniqueness! I was using sounds of a saucepan inside the bath for my long-tail drum sounds and then I've created drum loops from it. Inside Neo Breakbeat you will hear a lot bassline loops that came from self-made presets of NI Massive, Arturia and tons of Waves Audio effects. During the creative process I was thinking how it can be applied in the tracks that will be played on the loud sound or in film. I noticed that it's always good to think a few steps ahead from time to time. It gives more meaning for the final product I guess.
Extra Tips for Drums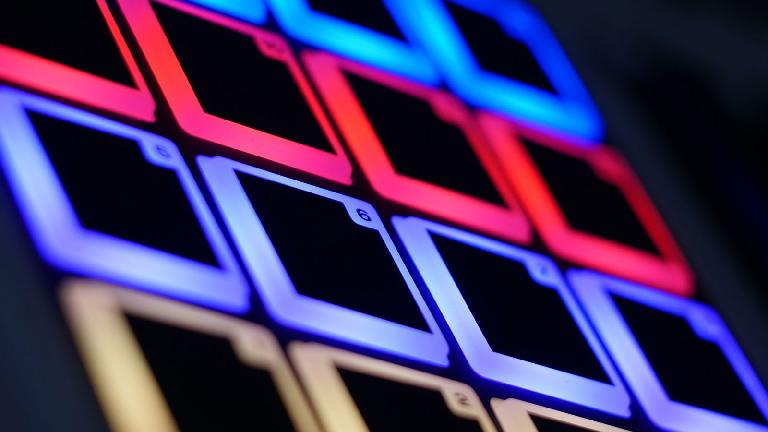 Drums are a very important part of breakbeat, drum & bass and dubstep music. Maybe in other pop genres you will need to focus on melodies and other stuff, but here you will need to have strong drums by default. The roots of breakBEAT, DRUM & bass are focused on percussion, punchy snares and catchy kick drums. So, all these genres require attention for drum sections.
As for tempo, I tried to stick with 140 BPM and create this so-called "in-your-face" effect with drums. I know that some audiophiles might be disappointed, but good and powerful compressor or limiter can help a lot in this situation. I used Waves L2, Maserati GRP for compression and Trans-X if I wanted to add more punch or highlights sustain. Step by step, I've collected a lot of my own one-shot drum samples which were recorded by myself, some stuff created with help of "layering" and various VST drum machines. And right after this I was able to create my own loops from it.
So, how can you create a good loop? There are no rules for this. Just trust your ears. For example, pick your best 8–10 one-shots that you really like and try to build something special from it. Try to think if you would like to hear this loop in the track, in the club, on the radio, or wherever. Ask yourself: is it a mediocre or a decent high-quality product? I am sure you will find the right answer.
If you feel that your loops are sounding a bit empty or sparse then try to add more percussion or try to use a bit of reverb to give a "drum room" or similar effect. It depends on the loop, but full kit loops should have at least 6 elements: main kick drum, short kick drum, short hi-hat, long hi-hat, a few percussion sounds, and, of course, a snare drum... or maybe a few. Some loops requires crashes and rides and some not.
If you feel that your drum loop sounds weak, double-check how many samples were used or try to think how to improve the structure of the loop itself. Use EQ or any other FX for every one-shot in a single channel, and then "group" everything for post-production, send all one-shots to one channel, name it "Drum Loop" for example and add a compressor that will help to unite everything. Think how to make it clean and loud enough, and if somebody needs to make it even louder, they can always add more compression after this. If you want to have a dirty sound, try to play with distortion, etc. Also, don't forget to play with panning to add interest.
Once you have 10–20 original loops, try to re-sample your own loops using pitch or distortion again or any other effects. I'm sure you will have a lot of fun with this and you will come up with more unique and original drum loops made by yourself.
Basslines & Music Loops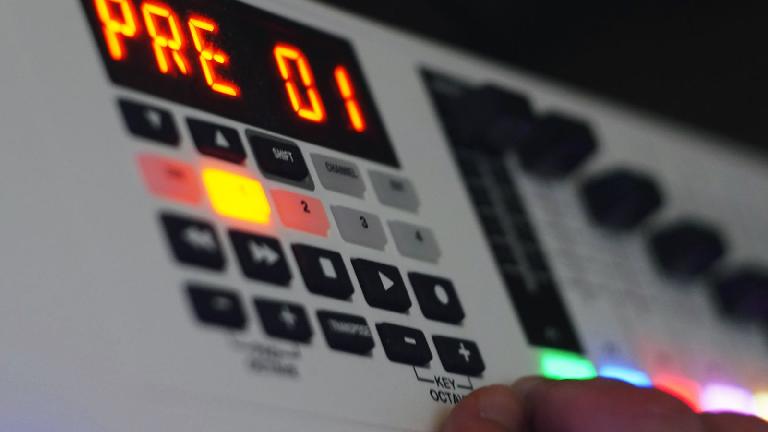 If most of your drums are 140 BPM, you will need to create most bass and other synth loops at the same tempo too. You can find a lot of software that will help to detect key notes of the drum loop, so try to create all musical loops around the key notes of your drum loops. So that it can be useful for the final user. As for instruments, I used mostly digital stuff for basslines and musical loops. My favorite plugins came to me from Native Instruments and Arturia and I'm pretty happy with their quality. When I needed to have more "vintage/techno" vibe, I used Prophet-V, when I needed to have more "digital/nasty" bassline, I used Massive. That's a classic for me. I love to mess around with those knobs, LFOs and FX chains inside plugins.
If you can play piano or other instruments, it will be even better, even for breakbeat, drum & bass and dubstep. However, no need to limit yourself with this... If you think your sounds will work in any case, just prove it! Create good demo using it and try to explain your ideas and motivation.
Create Quality Showreel/Demo Tracks
Demo tracks are always important, it's the best way to show a quick example of what you can do with the pack and what you can find inside. So, better focus on variety of loops and sounds and how to apply as much as possible in a 3-minute track instead of a 3-minute track with repetitive elements. Having 2 or 3 demos is even better. To show more of what the producer will find in the pack, you can create the main demo with more "musical" elements and another one with just drums and effects! Find a few examples below:
I also want to recommend you to pay attention to mixing and mastering of the demo! Some light post-production will be very useful and your product will sound even more professional.
Artwork & Visuals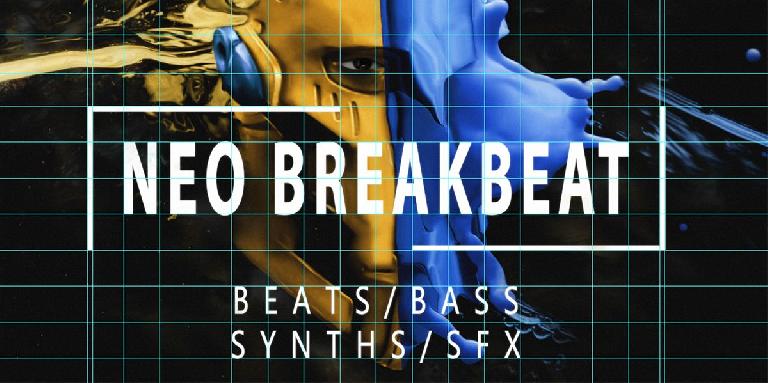 Visuals and design is my other passion, so I have my own vision for each project. In this project, I was lucky to collaborate with Helsinki-based visual artist Simbayu and create unique art where the main idea is to show the extraordinary, angry and hybrid side of modern broken beats. Like, water and fire, organic elements within the digital world. We spent hours finding the right concept, creating fonts and more. I was happy to see the artwork on Loopmasters website in the end. What I want to say: graphic design and the theory of it is also very important and takes a lot of time. If you're unsure, it's better to find a professional designer to give your project a good visual look. Having weak artwork will lose your potential audience, even if the sounds are good. Visuals are a very important component of a successful sample pack!
Finalization, Formatting & Promotion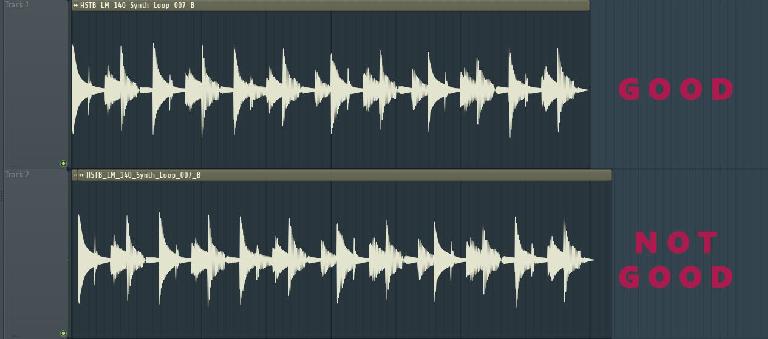 Okay, so when you have the final version of the sample library in your hands, don't forget to spend a few more hours to double-check everything, i.e., folders, file names, tags, notes, and what's more important is to check the sounds for click and pops! Your loops should have a clean start and end with no delay in the beginning and no empty space at the end. Formatting is a painstaking work sometimes. If your label can help you to make it right, that's good, but it's always better to check everything by yourself. A few hours of time spent on formatting can bring you much more positive feedback!
Once your pack is accepted by the label or distributor, don't forget to spend some time telling people about it. Try to avoid "hard-selling" comments and try to share some nice stories about it. Create a video tutorial or a small article. However, it's all about your style and feelings. Be honest with your audience and don't want to just sell, sell, sell. Facebook ads or banners can also help to increase your audience. If your project is good enough and you are trying to help producers and bring some fresh sounds to the table, you can always find your place in the game!
Loopmasters now giving 20% exclusive discount for "Neo Breakbeat" to all readers of Ask.Audio! Discount code is HSTB20.