A good drum loop can change an entire song. It can add grit, rhythm, cool effects, and ultimately a little bit of work from another artist, other than yourself. But, if you're finding yourself bringing back the same loop on multiple songs; maybe you should just make a new kit out of it! Recycled loops are a great way to build amazing new drum kits. And, it takes no time at all, considering ReCycle is in Reason, these days. Let me show you how!
Step 1. Choose the Loop
First, we'll need to import a loop that will fit the bill for 'Good all around Loop'. The criteria would include:
Plenty of extra percussive drums, besides just kick and snare.

It shouldn't be too chaotic! There needs to be a little space in-between the drums. Don't bring a wall!

You should know the original BPM (Beats Per Minute).
Once you've located a loop like this:
We can move on!
Step 2. ReCycle The Loop
Now that we have a loop to use for a new kit, let's go ahead and bring the loop in to Reason. First, I'll set the tempo of Reason to match my incoming drum loop, which is 128.

Then, I'll drag my drum loop on to an empty lane in Reason. If there is no track present, don't worry! It will make one for you. Just make sure to position the loop so that it starts at, or near measure 1.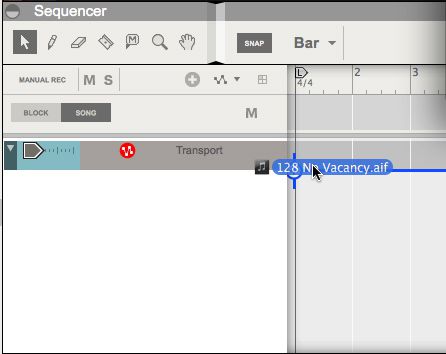 Alright, let's convert! I'll double-click the clip to open the clip in Edit Mode. With the familiar arrows marking all of the transients, Reason is ready to cut this loop up. I'll right click on the clip and select Bounce > Bounce Clip to Rex Loop.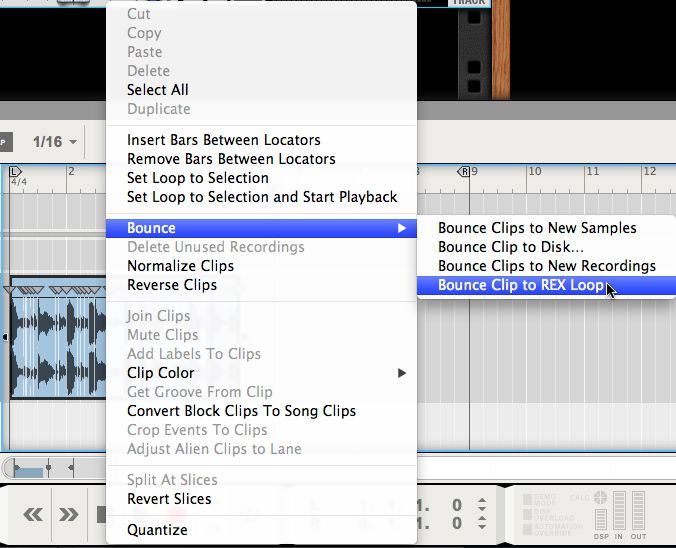 Step 3. Create a Kit!
Now, you'll notice that after you did the last command 'Bounce Clip to Rex Loop', a small file with the same name title as my loop '128 No Vacancy' has appeared in the browser. If I press the small arrow next to the file name, an entire list of clipped audio is produced.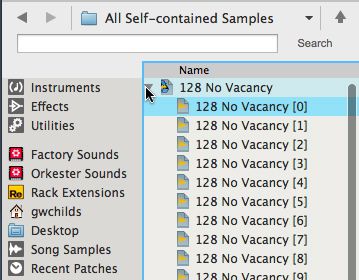 If Auto is darkened at the bottom of the screen, you'll be able to scroll through the chopped samples of the loop and hear what each snippet sounds like.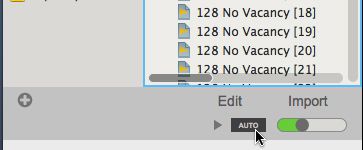 I'll create a Redrum drum device, and ensure that it is reset. This means that all the channels are cleared of audio and the knobs are in the default setting. Once Redrum appears, I'll drag audio from the browser onto the appropriate track. For example: I'll hear a kick from within my loop, and drop it on Redrum Channel 1. And, for channel 2, I'll drop in a snare.

For the hi-hat sound that I select to use, I'll have closed and open hi-hat on channels 8 and nine. This will allow me to use the Chanel 8-9 exclusive functionality, where the open hi-hat cancels out the hi-hat.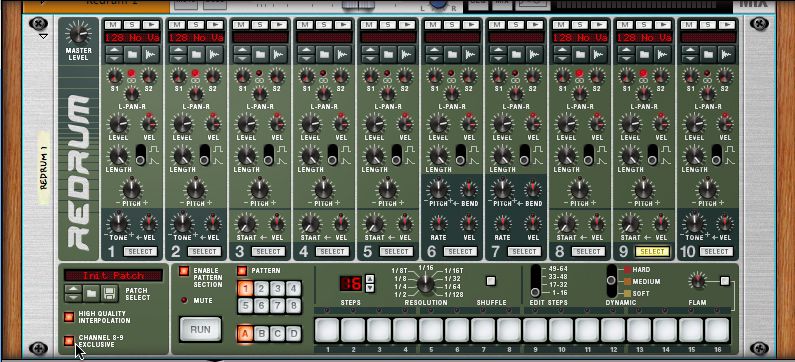 Finally, when I have all the sounds in for my kit, I can start building a beat! And, now I have Redrum's step sequencer to help me do it!
Conclusion
Recycling beats has been a powerful feature for years, whether you were using Reason, or ReCycle, proper. And, now that you know how to use it, I bet you're going to be building up one impressive drum library!