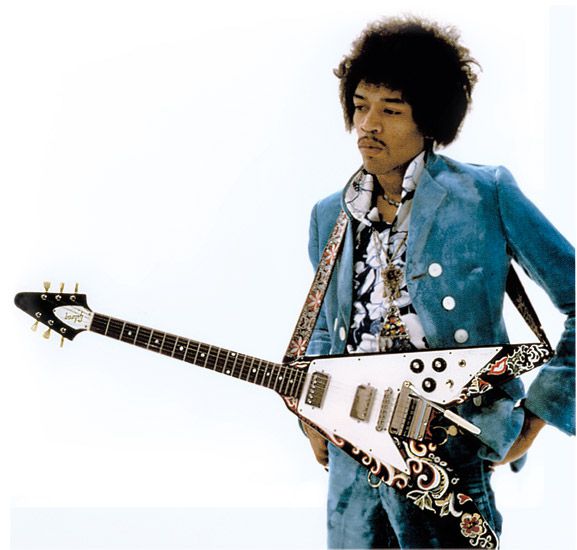 James Marshall "Jimi" Hendrix is a guitar legend, and an inspirational musician for many generations of musicians. His blazing recording career only lasted four years, but he has gone down in history as "arguably the greatest instrumentalist in the history of rock music". He helped to popularize the technique of using guitar amplifier feedback and the wah-wah pedal in rock. Hendrix was one of the first to use the guitar as an electronic sound source and creatively used effects to personalize his sonic artistry.
Here's some of the gear Hendrix used and a few examples of equipment you can use to create a similar tone.
Fender Strat

The most notable guitar that Jimi played was the Fender Stratocaster. The Stratocaster has a timeless design, and Jimi praised it for its "bright treble and deep bass".
Hendrix played a right-handed guitar strung for a left-handed guitarist, as he was left-handed. This had quite an effect on his sound; his lowest string had a brighter sound and his highest string had a darker sound. This was the opposite of Fender's original design and changed the overall sound produced.
Gibson Flying V

As Jimi's career progressed, he purchased other guitars including the legendary Flying V. Originally introduced in 1958, the Flying V's eye-catching appeal, powerful sound, and original shape have made it one of the most recognizable guitars in the world. It was re-introduced in 1967 and Jimi was known to own three Gibson Flying Vs. The first was a psychedelic hand-painted guitar, (he painted it himself) the second was a 1968 tobacco sunburst and the third was a left-handed model made especially for him by Gibson in 1969.
Strings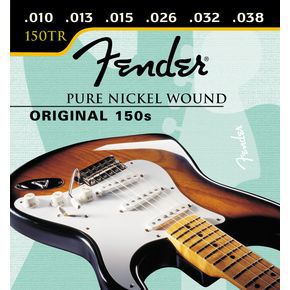 Jimi carefully selected string gauges which had the result of evening out the guitar's response from string to string. His string gauge choices were customized and obviously they worked out well for him. He used the following customized gauges: .010, .013, .015, .026, .032 and .038. Jimi (most often) used Fender Rock 'N' Roll light-gauge strings.
Pickups
Jimi's guitar tech Roger Mayer left the regular pickups on the guitar; because Mayer thought that changing the pickups didn't really make that much of a difference in sound. If you'd really like to upgrade your pickups, you may want to consider Fender's Custom Shop 'Custom 69 Strat' Pickups.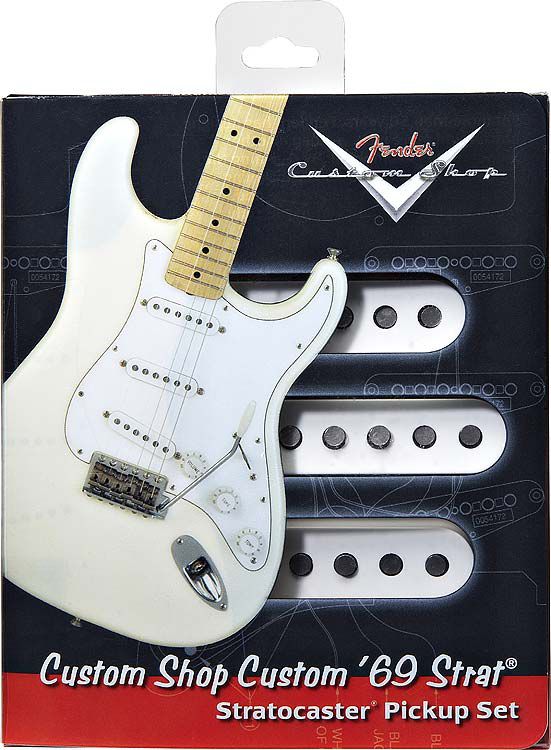 These pickups are produced the same way they were back in the '60s. They use the same materials and are hand wound by Abigail Ybarra (who's been winding pickups at Fender for over 50 years). They may help you to achieve Jimi's timeless tone.
Amps
Jimi experimented with many kinds of amps, but he mainly used Marshall amps. From '65 to 66, Jimi used a Fender Twin Reverb. For a brief period of time, Jimi had a contract with a company called Sunn, and used the Sunn Coliseum head with 100-F cabinets.
In 1968, Jimi used a Fender Dual Showman, as well as Marshall and Sunn amps. He decided to end the contract with Sunn, and relied heavily on Marshall amps for his performances. He typically played with the settings on max, and often had to replace his amplifiers.
Marshall 1959 Super Leads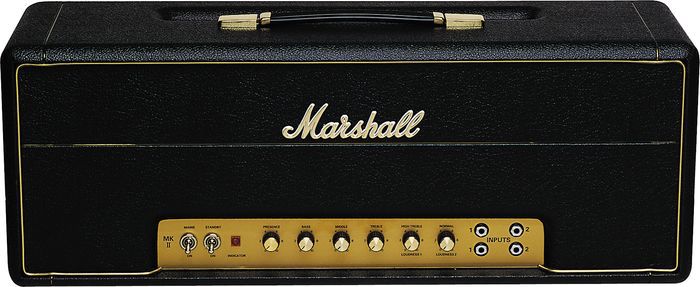 Introduced in 1965, the Marshall Super Lead Model 1959 together with its 4 x 12" cabinets gave rise to the "Marshall stack". The 1959 had 100 watts of power, two channels and four inputs and was equipped with four tubes. The lead channel boosted the guitar's brighter tones, while the rhythm channel did not color the sound as much. At the 1969 Woodstock Festival, Jimi used a 1959 with four 4x12" cabinets and effectively established Marshall as the 'definitive rock amp'.
Picks
Jimi used medium gauge picks, and reportedly had hundreds with him on the Experience tour.
Pedals
Octavia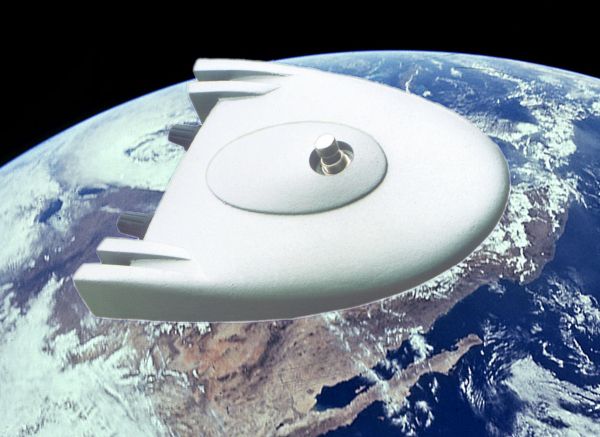 Designed in early 1967 by Jimi's sound technician Roger Mayer, the Octavia was featured on "Purple Haze" and "Fire". The pedal produces a sound that is an octave higher than the note a guitarist plays. Technically, the doubling effect is accomplished through the electronic mirror imaging techniques that are program sensitive and respond to the feedforward inputs of the player. Electronically, the Octavia is an analogue circuit with the properties of a frequency doubler, envelope generator, and amplitude modulator with addition frequency shaping filter circuits. Jimi placed the Octavia after fuzz and wah pedals, so it would react to the combined effects of both boxes. He preferred to call the device the "Octavio" and it is often referred to as such.
Dunlop JH-F1 Jimi Hendrix Fuzz Face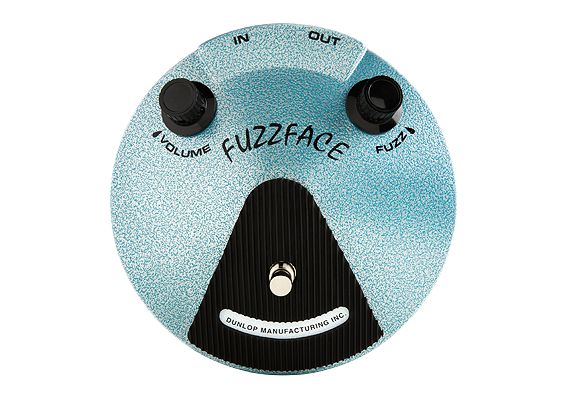 Jimi Hendrix Fuzz Face is a meticulously faithful reproduction of the 1969-70 Dallas Arbiter Fuzz Face that Jimi used on classic albums like Band of Gypsys. The Hendrix Fuzz Face is built around the toneful BC108 silicon transistor. Simply put, Jimi was the master of fuzz and you'll need to become proficient with a fuzz box if you'd like to be a rock virtuoso.
Jimi Hendrix Signature Wah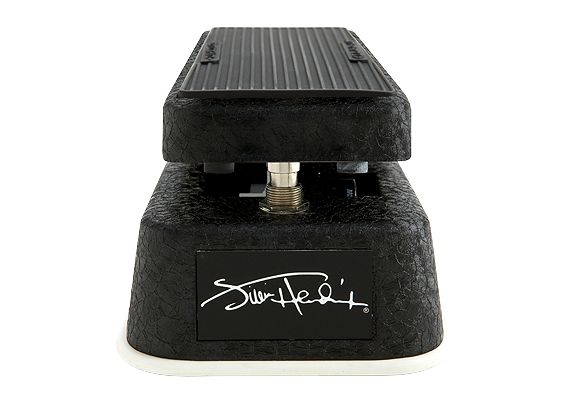 Wah wah pedals were just invented when Jimi Hendrix ignited the music scene in 1967. The wah pedal that Hendrix used was a '60s design by the Thomas Organ Company and manufactured by JEN in Italy. The Jimi Hendrix Signature Wah reproduces the unmistakable wah tone heard on Hendrix classics like "Up From the Sky," "Voodoo Child (Slight Return)," "Little Miss Lover" and "Still Raining, Still Dreaming."
Fulltone Clyde Deluxe Wah Wah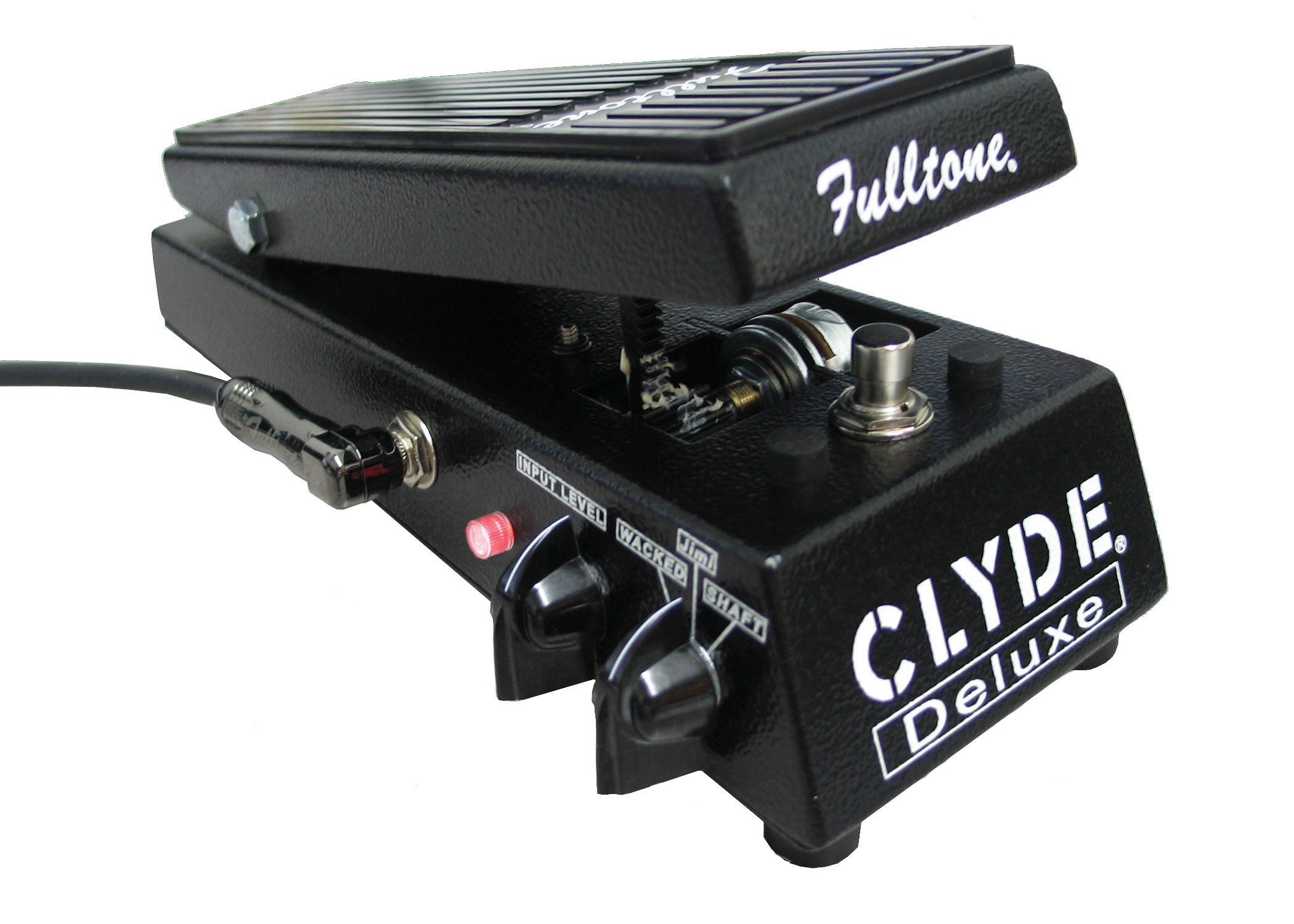 Named after trumpet player and wah-wah innovator Clyde McCoy, the Clyde Deluxe Wah pedal is the updated version of a Fulltone standard. This wah wah is modelled after the '60s Vox Clyde McCoy wah used by Jimi and Eric Clapton. It features a 10 step variable input level control and three selectable modes; wacked, Jimi and shaft. The three way mode switch and variable input allow you to dial in almost any type of wah sound you can imagine, including Jimi's legendary tone.
Fulltone Mini DejaVibe Pedal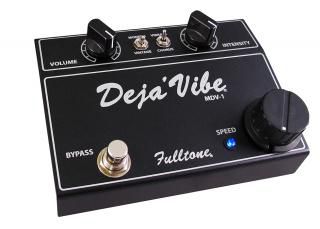 Jimi Hendrix used a phase-chorus tone that made "Machine Gun" an epic song. In this pedal, Fulltone has created an exact copy of the legendary Vintage 60s Univibe, used by Hendrix at Woodstock and on the Band of Gypsys album. Although it's one of the more expensive pedals, it delivers BIG sound. Its available in both black and silver, and as the MiniDeja Vibe (MDV-1).
Guitar Straps

Jimi often picked guitar straps that matched his outfits and for his famous Woodstock performance he wore an Ace vintage strap. Today, similar straps can be found on souldier.us

I hope this has inspired you to try to recreate Jimi's massive guitar sound. For more inspiration, please check out and listen to Jimi's collection of recordings. Another tip is to learn some blues guitar... but l might need to save these tips for the next article!