Modular synth guru and Ask.Audio trainer Ben Wilson aka DivKid has been creating fascinating new projects out in the world and his latest is a Eurorack system he designed specifically to be accessible to children. "Eurorack" and "children" aren't words that usually go together, but of course the earlier you start learning about music and technology, the better head start you will have. And kids generally love buttons, keys, cables and general twiddling.
Check out the video below to see how he did it:
Here's what Ben told us about the event.
"I recently worked alongside Mylar Melodies showcasing and exhibiting modular synths (specifically Eurorack) to children (and some adults / parents) in the Science Tent at Deer Shed festival. Deer Shed is a family friendly festival with a large number of kids and parents and the Science Tent gives them a chance to come and try soldering, make slime, chemistry workshops, build Raspberry Pi units and come and make music and play on eurorack synthesisers or try out making music on a Ableton with guys from a local Ableton group.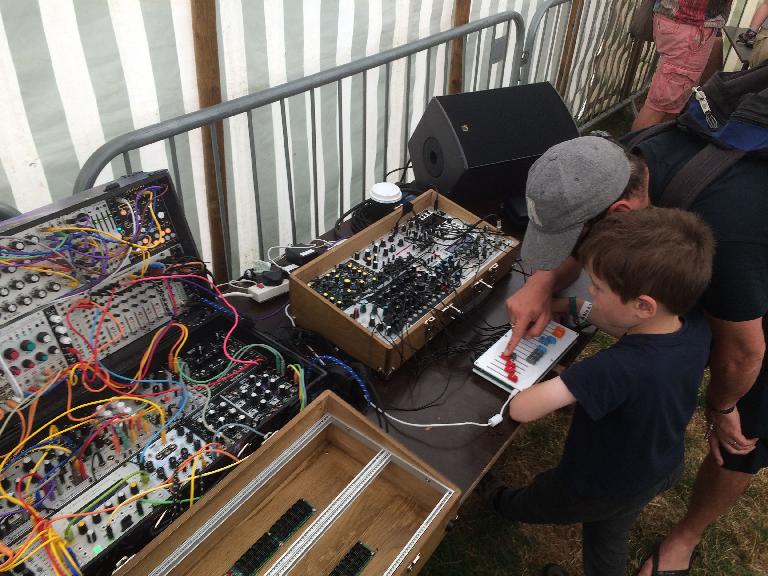 For the event I tried to put together the best Eurorack synthesiser that I could that was a mean little groove box of beats, melodies, bass, FX and some more "out there" fun stuff. So here's what I used, how I patched it and how it went."
Gear Used In The Setup