HOT NEWS: Korg Unveils Volca Sample 2 Drum Machine
Korg have announced a new, updated version of the volca sample drum machine, complete with new workflow, more memory, USB, additional functions and an updated sound library.
Without so much as a hint of a press release, Korg have updated their website product page to reveal the next generation Volca Sample. Volca Sample2.
"The newest version retains all of the features which made the original so popular, and adds a micro USB port for better connectivity, increased sample memory, a new up to date sound library and additional functions for an improved workflow."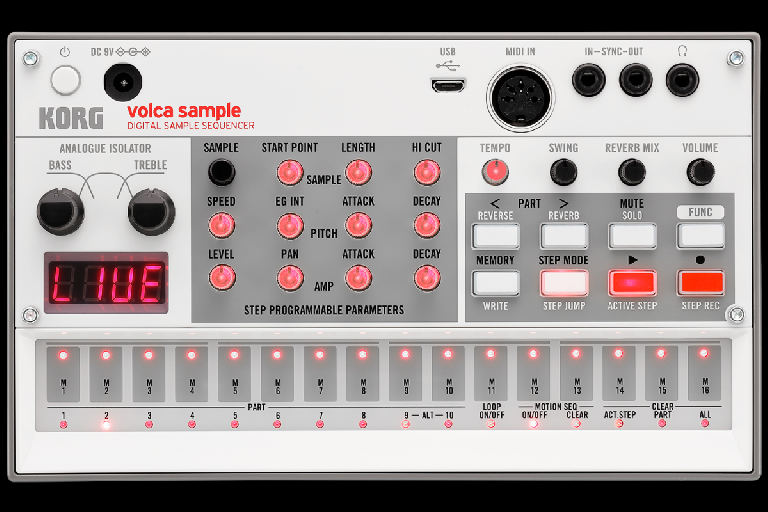 Here's the info we've found out about the next iteration of this digital sample-based drum machine / sequencer:
USB for Faster Sample Management and Better Connectivity
Easier Sample and Pattern Management with your Computer (Librarian software available for Mac and PC coming soon)
AudioPocket manager for iOS records samples on the fly and transfers to volca sample instantly
Pattern chain mode with 2 different STEP JUMP modes
Start delay function: Go "off the grid" with the new delay feature that lets you slightly delay the start of any part to achieve different kinds of grooves and swing
More Memory (200 which is double the first generation volca sample)
Pattern Locations (now 16 instead of 10)
150 new specially curated samples