"The Most Comprehensive Cinematic Instrument Available - Past, Present, or Future!"
Sample Logic have partnered exclusively with us at www.Ask.Audio to offer you their award-winning CINEMORPHX virtual instrument at an insane 50% off! With over 6,000 instruments and 30+GB of sounds, CINEMORPHX provides endless possibilities for your sound.
From our review by Joe Albano:
"With its huge collection of samples and presets, and its comprehensive but efficient set of programming options, I found it to be one of the most capable and creative libraries."

CinemorphX is perfect for both jaw-dropping presets, and unique sounds and textures you can quickly sculpt to fit into any style of music or sound production. In short, it will blow your mind.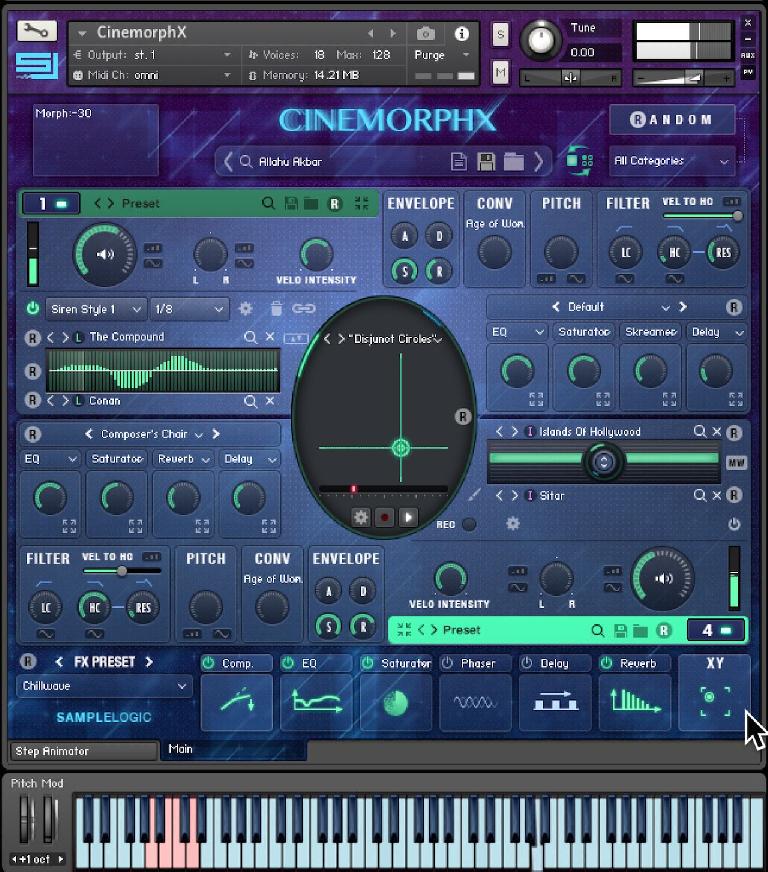 If you are even slightly interested we encourage you to jump on this deal as it expires in only a few days.
THIS IS A ONE-OFF DEAL WE'VE MADE WITH SAMPLE LOGIC. IT WON'T BE REPEATED AGAIN!
MSRP $599.99 / PROMO PRICE: $299.99
Please Note: If you are already a customer of Sample logic's AIR, The Elements, and Synergy, crossgrades are available also at 50% off during this promotion.
Learn More at: http://www.samplelogic.com/products/cinemorphx/

Please share this offer with your friends and colleagues before it ends.