Com a recente série de anúncios de hardware emocionantes de Apogee (Jam e Mike) você pode ser perdoado por pensar que o Natal chegou mais cedo! Acrescente a isso, seu anúncio mais recente produto, o Duet 2 , e minhas expectativas para a minha interface de áudio portátil próximos foram levantadas.
Eu sou o orgulhoso proprietário de um Duet Apogee (versão 1), que tem sido a minha interface de áudio preferido tanto no estúdio e no campo nos últimos três anos. Ela já oferece excelente qualidade de som, duas entradas e saídas, um design elegante e sexy e controle super fácil da direita dentro Logic, Soundtrack Pro, Mainstage e GarageBand.
So how can Apogee possibly improve on one of my favorite pieces of studio kit? Let's take a closer look...

Saídas mais
O Duet 2 agora tem 4 saídas analógicas que deve torná-lo mais adequado para DJ para monitorar mixagens separadas ou enviar uma faixa clique para um baterista ou uma mistura de sub-Frente da Casa, quando tocar ao vivo. No estúdio isso permitiria o uso de dois pares de monitores. Essa flexibilidade extra será muito bem recebida pela maioria músicos digital!
É interessante notar que o Duet 2 vem com saídas balanceadas e não a variedade desequilibrada do Duet 1.
Melhor qualidade de áudio
Apogee have redesigned the preamps and AD/DA converters from the ground up and this, along with using technology from their flagship Symphony I/O system, should result in better sound quality. For those who are interested in recording audio at sample rates above 96kHz, the Duet 2 supports sample rates up to a staggering 192kHz (at 24 bit).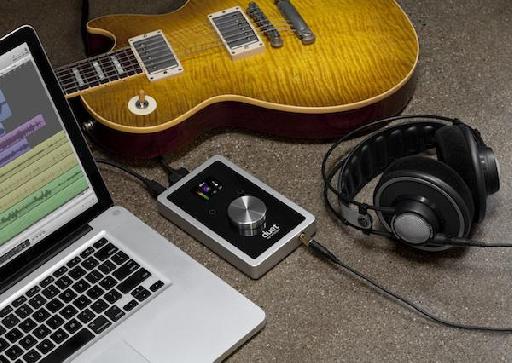 OLED Display com almofadas de toque
Os 2 Duet não olharia fora do lugar em um conjunto de Cinema de alto orçamento Sci-Fi. Bem como ser colírio para os olhos grandes, o full color oi-res OLED parece uma adição útil para fornecer feedback visual para a entrada de medição e os níveis de produção, de silenciamento e até mesmo de fase.
Sitting just below the futuristic display are two configurable touch pads. These can be setup to provide a number of functions such as to mute outputs, toggle headphone source, clear the meters and more.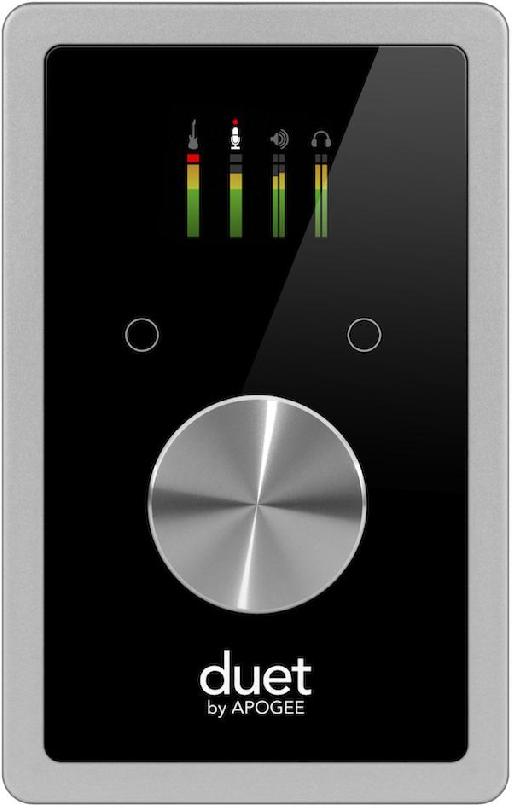 I love this idea as it means less time mousing around menus in software and more hands-on control without unwieldy buttons and hard to reach switches.
Breakout
It's no secret that the Breakout cable included with the Duet (v1) didn't win over everyone. Personally, I found it to be stable, secure and easy to use, but you can't please everybody! The Duet 2 has a newly designed breakout cable which looks more refined than the original.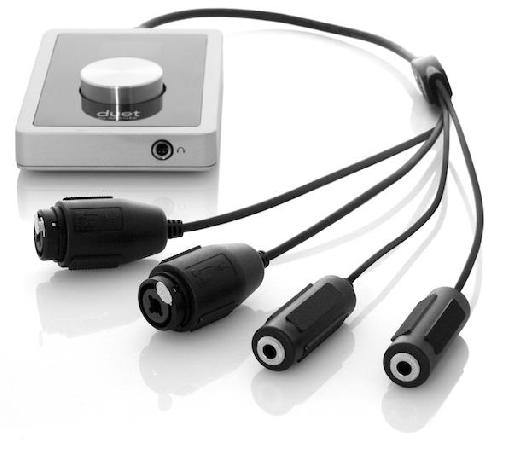 Additionally, in Apogee have responded to customer feedback and made a Breakout Box accessory available for those who need something even more robust!
Conectividade de latência, e muito mais ...
Embora o Duet 2 é uma interface de barramento USB 2.0 Powered, de alguma forma Apogee conseguiram melhorar o desempenho (diminuir a latência). Mais detalhes sobre o Duet 2, incluindo um dueto Duet vs gráfico de comparação 2, pode ser encontrada aqui .
Eu não posso esperar para chegar na mão com o Duet 2, e com o transporte indexada por algum tempo em abril de 2011, eu não precise esperar muito tempo. Meu conselho para qualquer um que considera uma nova interface de áudio onde você precisar de duas entradas de microfone pré simultânea / analógicas e 4 saídas balanceadas? Aguarde até que o Duet 2 chega.
Até então se alguém estiver interessado em comprar um Duet trusty (versão 1) em bom estado mande-me um comentário abaixo!?