Mit der jüngsten ganze Reihe von spannenden Hardware Ankündigungen von Apogee (Jam und Mike), die Sie vielleicht zu denken, dass Weihnachten ist früh kommen vergeben werden! Hinzu kommt, dass, ihre neuesten Produktentwicklungen Ankündigung, die Duet 2 , und meine Erwartungen für meine nächste portable Audio-Interface wurden erhöht.
Ich bin der stolze Besitzer eines Apogee Duet (Version 1), die meine bevorzugte Audio-Interface wurde sowohl im Studio als auch auf dem Feld für die letzten drei Jahre. Es bietet bereits hervorragende Klangqualität, zwei Ein-und Ausgänge, eine schlanke, sexy Design und super einfache Steuerung von rechts in Logic, Soundtrack Pro, Mainstage und GarageBand.
So how can Apogee possibly improve on one of my favorite pieces of studio kit? Let's take a closer look...

Weitere Ausgänge
Die Duet 2 hat nun 4 analoge Ausgänge, die es besser geeignet für DJs auf separate Mischungen zu überwachen oder nach ein Click-Track zu einem Schlagzeuger oder ein Sub-Mix Front of House zu senden, wenn live spielen sollte. Im Studio würde dies ermöglichen es Ihnen, zwei Paar Monitore zu verwenden. Diese zusätzliche Flexibilität wird sehr von den meisten digitalen Musiker willkommen!
Es ist erwähnenswert, dass die Duet 2 mit symmetrischen Ausgängen und nicht die unausgewogene Auswahl der Duet 1 kommt.
Bessere Audioqualität
Apogee have redesigned the preamps and AD/DA converters from the ground up and this, along with using technology from their flagship Symphony I/O system, should result in better sound quality. For those who are interested in recording audio at sample rates above 96kHz, the Duet 2 supports sample rates up to a staggering 192kHz (at 24 bit).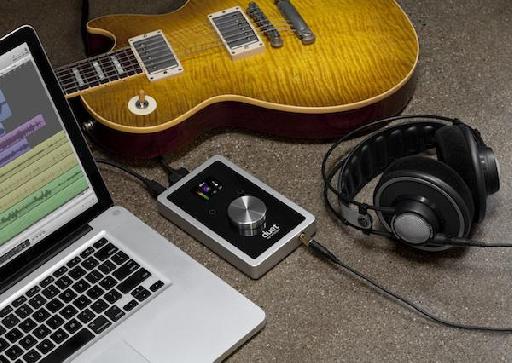 OLED-Display mit Touch-Pads
Die Duet 2 wäre nicht fehl am Platz auf einem High-Budget-Sci-Fi Film gesetzt. Abgesehen davon, dass große Augenweide, sieht die volle Farbe hallo-res-OLED-Display wie eine sinnvolle Ergänzung bei der Bereitstellung von visuellem Feedback für Mess-, Eingangs-und Ausgangspegel, Stummschaltung und sogar Phase.
Sitting just below the futuristic display are two configurable touch pads. These can be setup to provide a number of functions such as to mute outputs, toggle headphone source, clear the meters and more.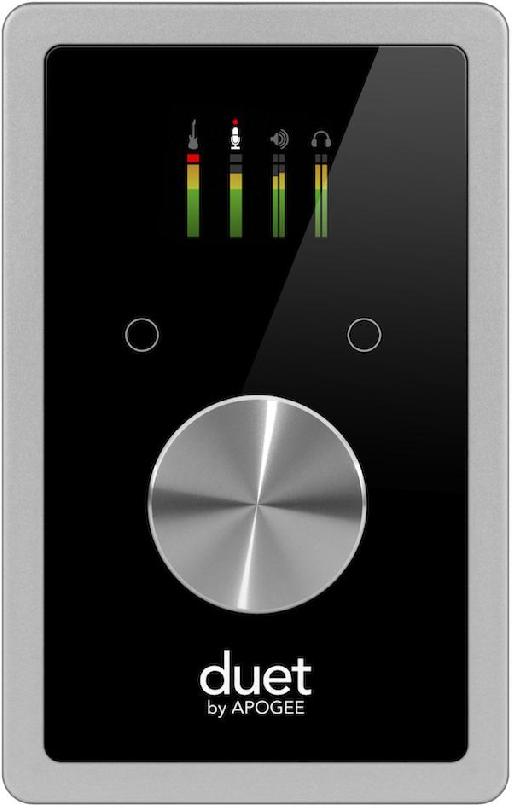 I love this idea as it means less time mousing around menus in software and more hands-on control without unwieldy buttons and hard to reach switches.
Ausbruch
It's no secret that the Breakout cable included with the Duet (v1) didn't win over everyone. Personally, I found it to be stable, secure and easy to use, but you can't please everybody! The Duet 2 has a newly designed breakout cable which looks more refined than the original.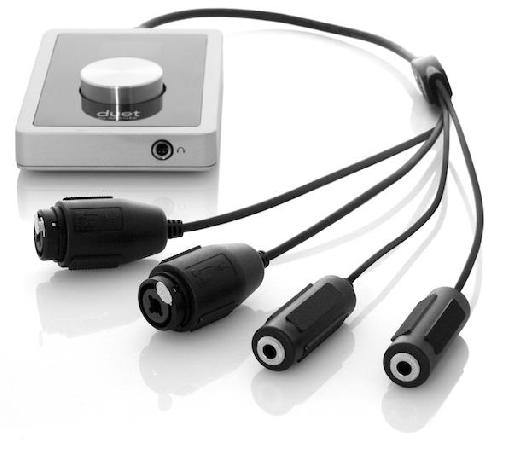 Additionally, in Apogee have responded to customer feedback and made a Breakout Box accessory available for those who need something even more robust!
Latency, Konnektivität und mehr ...
Obwohl die Duet 2 ist ein USB 2.0-Bus-Schnittstelle, irgendwie Apogee haben es geschafft, die Leistung zu verbessern (Verringerung der Latenz). Weitere Einzelheiten zu den Duet 2, darunter ein Duett vs Duet 2 Vergleichstabelle, finden Sie hier .
Ich kann es kaum erwarten, Hand-on bekommen können mit der Duet 2, und mit dem Versand für irgendwann im April 2011 gebunden, könnte ich nicht zu lange warten. Mein Rat an alle angesichts einer neuen Audio-Interface, wo Sie benötigen 2 gleichzeitige mic pre / analoge Eingänge und 4 symmetrische Ausgänge? Warten Sie, bis die Duet 2 ankommt.
Bis dahin, ob jemand in den Kauf eines treuen Duet (Version 1) in tadellosem Zustand interessiert ist, schickt mir einen Kommentar unten!?