With the recent slew of exciting hardware announcements from Apogee (Jam and Mike) you might be forgiven for thinking that Christmas has come early! Add to that, their latest product announcement, the Duet 2, and my expectations for my next portable audio interface have been raised.
I am the proud owner of an Apogee Duet (version 1), which has been my preferred audio interface both in the studio and out in the field for the past three years. It already offers excellent sound quality, two inputs and outputs, a sleek, sexy design and super easy control from right within Logic, Soundtrack Pro, Mainstage and GarageBand.
So how can Apogee possibly improve on one of my favorite pieces of studio kit? Let's take a closer look...

More Outputs
The Duet 2 now has 4 analog outputs which should make it more suited for DJ's to monitor separate mixes or to send a click track to a drummer or a sub-mix to Front of House when playing live. In the studio this would enable you to use two pairs of monitors. This extra flexibility will be very welcomed by most digital musicians!
It's worth noting that the Duet 2 comes with balanced outputs and not the unbalanced variety of the Duet 1.
Better Audio Quality
Apogee have redesigned the preamps and AD/DA converters from the ground up and this, along with using technology from their flagship Symphony I/O system, should result in better sound quality. For those who are interested in recording audio at sample rates above 96kHz, the Duet 2 supports sample rates up to a staggering 192kHz (at 24 bit).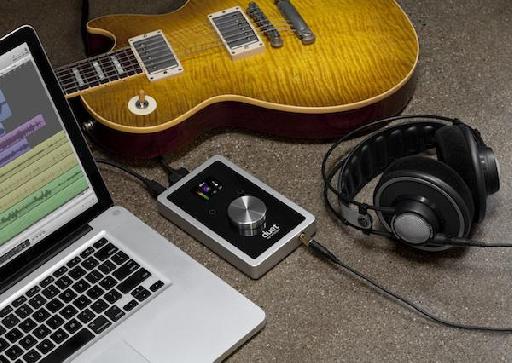 OLED Display with Touch Pads
The Duet 2 wouldn't look out of place on a high-budget Sci-Fi Film set. As well as being great eye candy, the full color hi-res OLED display looks like a useful addition in providing visual feedback for metering, input and output levels, muting and even phase.
Sitting just below the futuristic display are two configurable touch pads. These can be setup to provide a number of functions such as to mute outputs, toggle headphone source, clear the meters and more.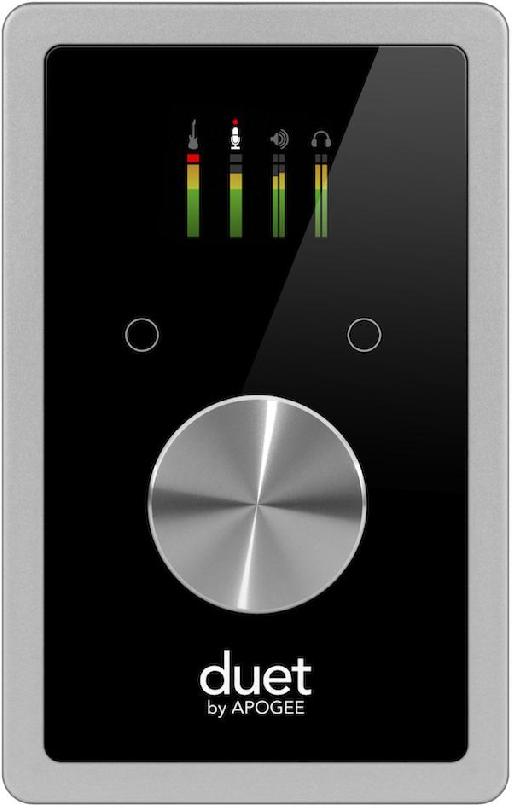 I love this idea as it means less time mousing around menus in software and more hands-on control without unwieldy buttons and hard to reach switches.
Breakout
It's no secret that the Breakout cable included with the Duet (v1) didn't win over everyone. Personally, I found it to be stable, secure and easy to use, but you can't please everybody! The Duet 2 has a newly designed breakout cable which looks more refined than the original.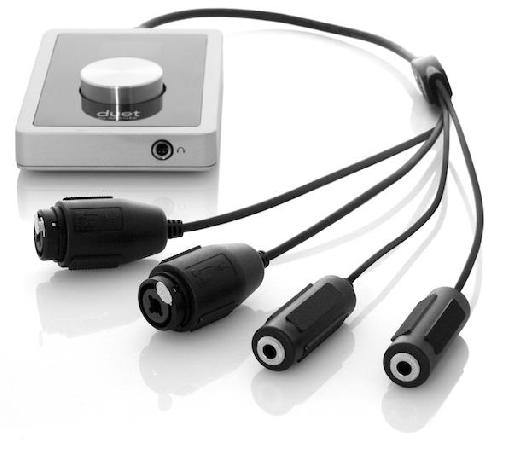 Additionally, in Apogee have responded to customer feedback and made a Breakout Box accessory available for those who need something even more robust!
Latency, Connectivity and More...
Although the Duet 2 is a USB 2.0 bus powered interface, somehow Apogee have managed to improve performance (decrease the latency). More details on the Duet 2, including a Duet vs Duet 2 comparison chart, can be found here.
I can't wait to get hand-on with the Duet 2, and with the shipping pegged for sometime in April 2011, I might not need to wait very long. My advice to anyone considering a new audio interface where you require 2 simultaneous mic pre / analog inputs and 4 balanced outputs? Wait until the Duet 2 arrives.
Until then if anyone is interested in purchasing a trusty Duet (version 1) in pristine condition drop me a comment below!!?