In 1983, when keyboard player Manfred Rürup and audio engineer Karl "Charlie" Steinberg met at a recording session for a German rock band, they could never have dreamed that chance meeting would blossom into one of the world's largest manufacturers of music and audio software and hardware.
Steinberg, the company the pair founded a year later, marks a remarkable 30 years of success in 2014, with more than 1.5 million users worldwide and a slew of award-winning, technologically advanced music and media production products that have revolutionized music, video and film.
Innovators at Steinberg, now a wholly owned subsidiary of Yamaha Corporation, the world's leading musical instrument manufacturer, continue to stay on the leading edge of digital audio processing, composition and production. But a look back at Steinberg's history provides a glimpse into a company that pushed the envelope in advancing technology, product after product, year after year, decade after decade.
During their first encounter at that recording session in the early eighties, Rürup and Steinberg realized they shared an interest in the possibilities of computers in music production, then in its infancy. In 1984, armed with a Commodore 64 and a self-built MIDI interface, Charlie Steinberg developed revolutionary software: the first MIDI multitrack sequencer. Rürup began using the new program, and quickly won over musicians who were able to see the immense possibilities of this technology. That same year, the company released Pro-16, the first software product to carry the Steinberg name.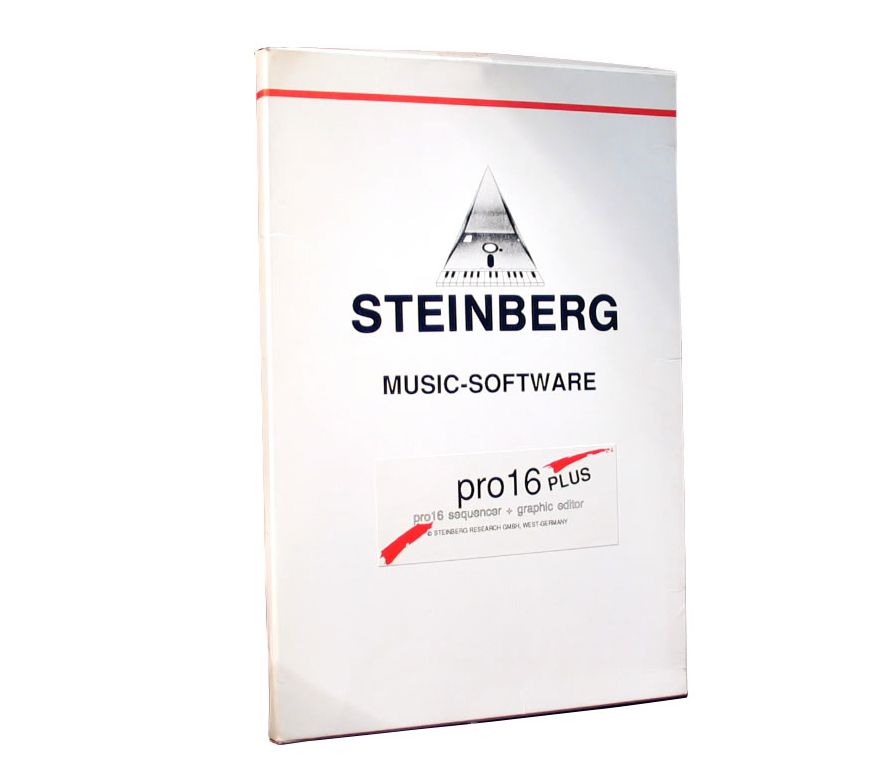 Steinberg Pro 16.
Two years later, Steinberg launched its Pro-24 software, which offered a staggering range of new features for that time: 24 MIDI tracks, professional scoring, quantization, and editing for MIDI parameters like Velocity.
In 1989, following years of intense research and development, Steinberg unveiled Cubase 1.0, a Digital Audio Workstation, or DAW, that would define a musical generation.
When Cubase became available a year later for the popular Apple Macintosh, it established Steinberg's signature cross-platform compatibility that remains unsurpassed to this day.
Now in version 7.5, Cubase has grown into the world's most popular DAW, allowing newcomers and seasoned professionals, to record, edit and mix songs, audio or video with professional, studio-grade audio quality.
In fact, more than any other Steinberg product, Cubase mirrors the innovation, technological prowess, high quality and unparalleled longevity of the brand.
Steinberg's inventiveness continued throughout the 1990s, introducing WaveLab in 1995. This powerful, intuitive audio editor for PCs quickly became the standard application for a large number of audio editing and mastering professionals.
In 1996, Steinberg made history again, when its engineers incorporated Virtual Studio Technology (VST) into the Cubase engine, representing the first native software to incorporate a real-time studio environment including EQs, effects, mixing and automation. Using an Apple Macintosh, 24 audio tracks could be played simultaneously with an unlimited number of MIDI tracks. A year later, Steinberg introduced Cubase VST for PCs, establishing VST and Audio Stream Input/Output protocol (ASIO) as open standards that allowed third-party manufacturers to develop plug-ins and audio hardware.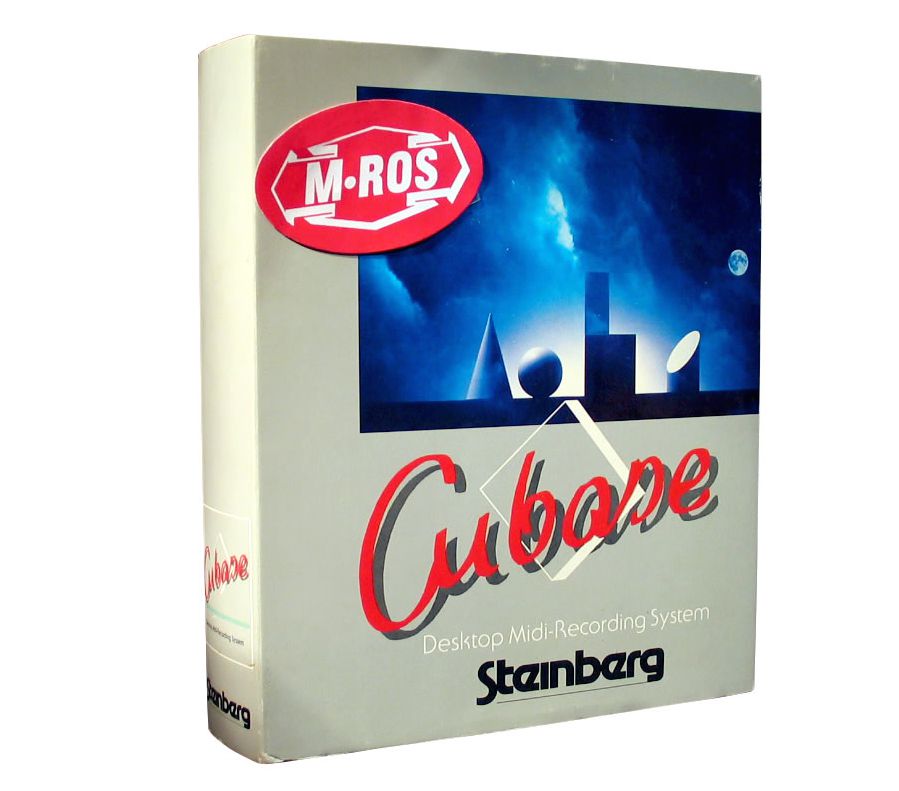 Steinberg Cubase for Atari.
Steinberg entered the consumer market during the early 2000s, and Version 2.0 of the VST standard marked a new phase of the VST revolution with the advent of virtual instrument plug-ins. ASIO 2.0 and remote control allowed for improved integration of hardware and software. In 2000, Steinberg introduced Nuendo, advanced software for music recording, arranging, editing and post-production via a DAW.
In 2001, Steinberg released HALion, the first integrated virtual sampler, and The Grand, a virtual concert grand piano suite incorporating an intelligent VST-based audio engine, which set the standards in playability, sound quality and audio manipulation.
A year later, Steinberg's VST System Link introduced breakthrough technology that allowed intelligent networking and sample-accurate synchronization of audio computer systems. In early 2003, Pinnacle Systems acquired Steinberg, which continued operating as an independent business unit.
A major company milestone occurred in 2005 when Yamaha completed its purchase of Steinberg. The acquisition improved the offerings of both companies by marrying Yamaha's hardware expertise with Steinberg's software experience. Operating from the company's headquarters in Hamburg, Germany, with guidance from Japan, Steinberg has free reign to develop and improve its software.
Thanks to Yamaha's involvement, Steinberg introduced innovative branded hardware products that met consumer needs and added value to both longstanding industry giants. Exceptional integrated products include the UR interfaces, the stunning CMC Controllers and the convenient, affordable CI series USB interfaces. Moreover, the streamlined AI version of Steinberg's flagship Cubase software comes bundled with an array of Yamaha products, including mixers, keyboards, electronic drums and the THR guitar amp.
Whether introducing new products or releasing technologically advanced versions of Steinberg mainstays like Cubase, Nuendo and WaveLab, Steinberg continues to upgrade and advance the computer audio experience. Throughout 2012, for example, new VST instruments such as Padshop, Padshop Pro, Retrologue, Dark Planet and Neo Soul Keys were introduced, as was Cubase 7, a major update featuring the brand new MixConsole, VST Connect SE, Chord Track and dozens of workflow enhancements.
In 2013, a busy year, the company introduced WaveLab 8, an update to the software sampler HALion and remote recording via the Internet through Steinberg's VST Connect Pro. The popular UR family of products grew with the portable yet sturdy UR22 audio interface and the 6x4 UR44 interface. The year's final highlight, Cubase 7.5, introduced workflow optimizations and new instruments.
Just as it was impossible 30 years ago for Manfred Rürup and Charlie Steinberg to foresee the technological breakthroughs products that would advance music, film and gaming, it is virtually impossible to predict where Steinberg is headed in the next 30 years. But the creative minds at Steinberg and Yamaha will continue to invent and innovate.