We met with Bastl Instruments at Superbooth 2017, of course. We checked out a bunch of their cool machines like Thyme... and another machine that really caught our eye from Bastl is Dude. Not The Dude, not Hey Dude... just Dude.
This thing is awesome. It's a portable 5-channel mixer that runs on batteries. As you'd expect from anything made by Bastl, the coolness doesn't stop there. You can even use this mixer as a sound generator or sound processor. And this new video from Bastl Instruments shows you exactly how cool this €75 mixer is.
Here's some useful info on Dude that'll give you an idea of what it does... but really, watch the video above, you won't regret it!
"Each channel has a dedicated mute button and up to +20dB gain to boost weak signals and saturate line level signals. It is a monophonic mixer but can drive your headphones and therefore its perfect for small portable rigs or submixes on stage. It runs on four AA batteries (or external power supply) and it is almost as small as its battery pack. Because each channel has enough gain it can be turned into a tone generator by feeding the output back to an input thru a passive eq and other simple circuits."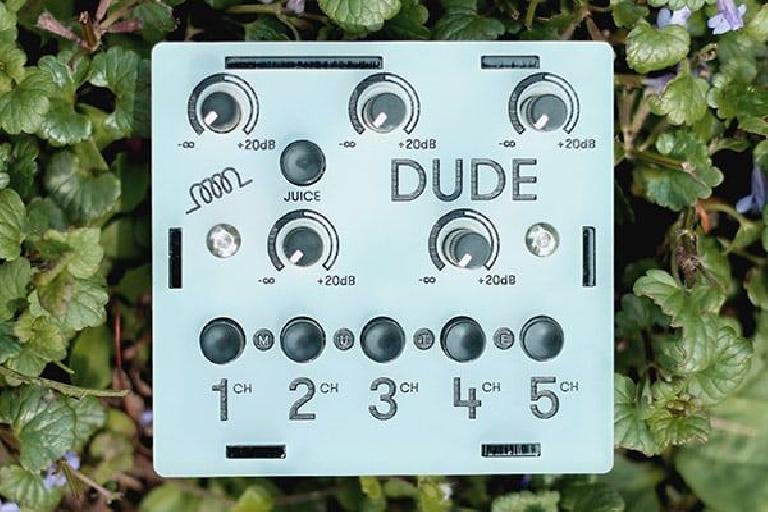 Dude Features:
5 channel monophonic mixer
dedicated mute button switch per channel (not click less)
dual mono output for driving headphones
powered by 4x AA battery or external adaptor 9-12VDC