ROLI has redefined creative MIDI performance with its Blocks hardware - the Lightpad, Loop and Live Blocks and more recently, the Seaboard Block. All of these snap together - literally - to form the Blocks ecosystem and it's complemented by some dedicated software companion apps including Equator and Noise. But where should you begin?
ROLI Blocks 101: Making Music With Blocks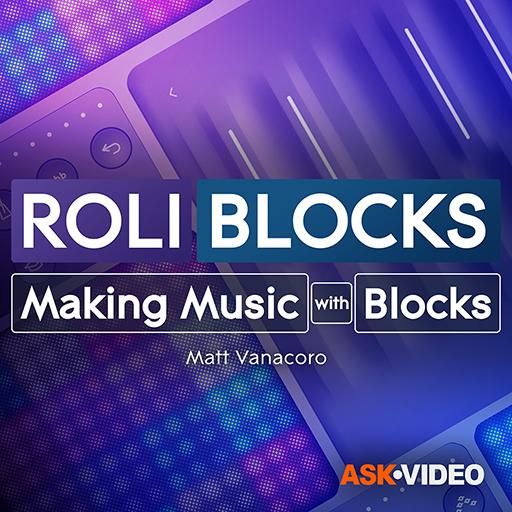 In this course, expert musician Matt Vanacoro is here to give you a complete guide to getting started with your Blocks setup. After showing you how to connect and set up the Blocks, Matt embarks on your journey of learning! Here are some of the things you will learn.
Tracking
Recording and Overdubbing Your First Loop
Instrument Slots and Souns
Changing Scales and Octaves
Using the Arpeggiator
The 5D System
Working With Loops
Browsing New Sounds
Mixing and Remixing
Learning New Sounds
Using Effects
Sharing and Exporting
The Hardware
The Loop Block
The Live Block
The Seaboard Block
The Seaboard Rise
Expanding the Seaboard Block
Advanced Concepts
Blocks Dashboard and Bluetooth MIDI
Equator Player and Full
Equator Tips
Using Roli Instruments as Plugins
Instruments as Plugins For iOS
Blocks and Ableton Live
3rd Party Instruments
It's the perfect way to learn everything you need to know about the powerful and unique Blocks hardware and software system! The course is priced at $29.99 for a one-off purchase to watch whenever and wherever you like or alternatively you can get an Academy Pass to watch all 869 (and counting) courses in our library for just $15/month regular price!