Here's The First Demo Of Modal CRAFTsynth Synthesizer, And It Sounds Impressive
We broke the news about the exciting and cute new self-assembly, portable, affordable, monophonic CRAFTsynth synthesizer from Modal Electronics on Friday. Now you can hear it in action.
If, like us, you're keen to hear what the freshly announced £79 GBP uber portable monophonic CRAFTsynth synthesizer from Modal Electronics sounds like you've come to the right place.
Synth superhero, Ty Unwin, has created a 3 minute sound demo with no extra processing, external FX, EQ, or anything else you can imagine. The only tweaking according to Ty was to normalise the volume levels.
It sounds surprisingly rich and full for a £79 synthesizer. Something tells me this is going to sell very well indeed.
Here's what Modal tell us about the this first sound demo of CRAFTsynth by Ty Unwin:
"We gave Ty, leading composer, electronic musical genius and all round synth guru, one of the first Modal CRAFTsynth's for him to try.
".... it genuinely took me back more than 30 years when I had a mono synth or two and I got my first 4 track!!! Creative heaven!!!!!!" Ty said.
Have a listen to Ty's first composition - created entirely with CRAFTsynth and a multitrack DAW. In Ty's own words: "Just so you know there's no processing on it.... nothing.. no external FX, no EQ, nothing.... all I've done is Normalise the track…"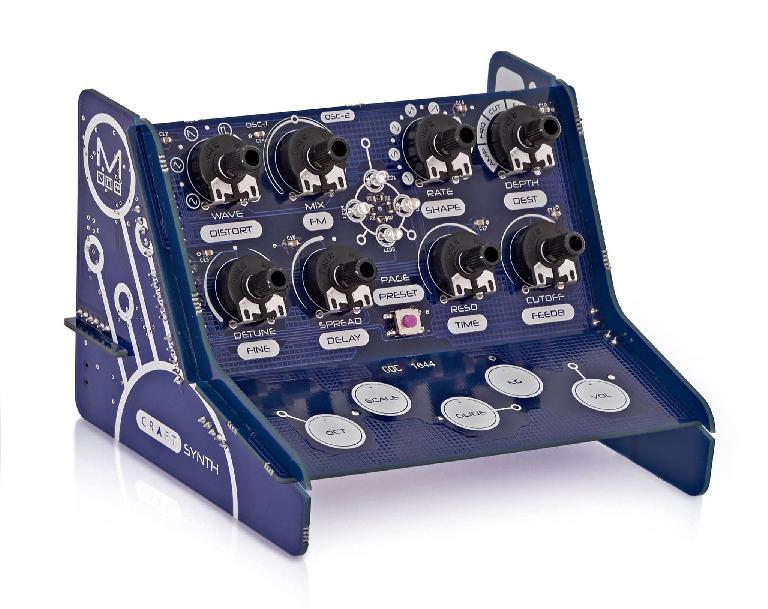 All specs on the surprisingly affordable CRAFTsynth is here.
Visit the SoundCloud demo page: https://soundcloud.com/modalel…/modal-craft-demo-by-ty-unwin