The clever folks at Controllers.cc have created an awesome web tool for comparing MIDI controllers and small midi keyboards to help you find the right controller for you.

Using intuitive (and interactive) filter sliders and a handy search field, you can discover the MIDI controller which fits your needs depending on the number of faders, pads, knobs, encoders. Then you can further refine your list of controllers by choosing useful tags such as velocity, aftertouch, USB, sequencer, expression, etc.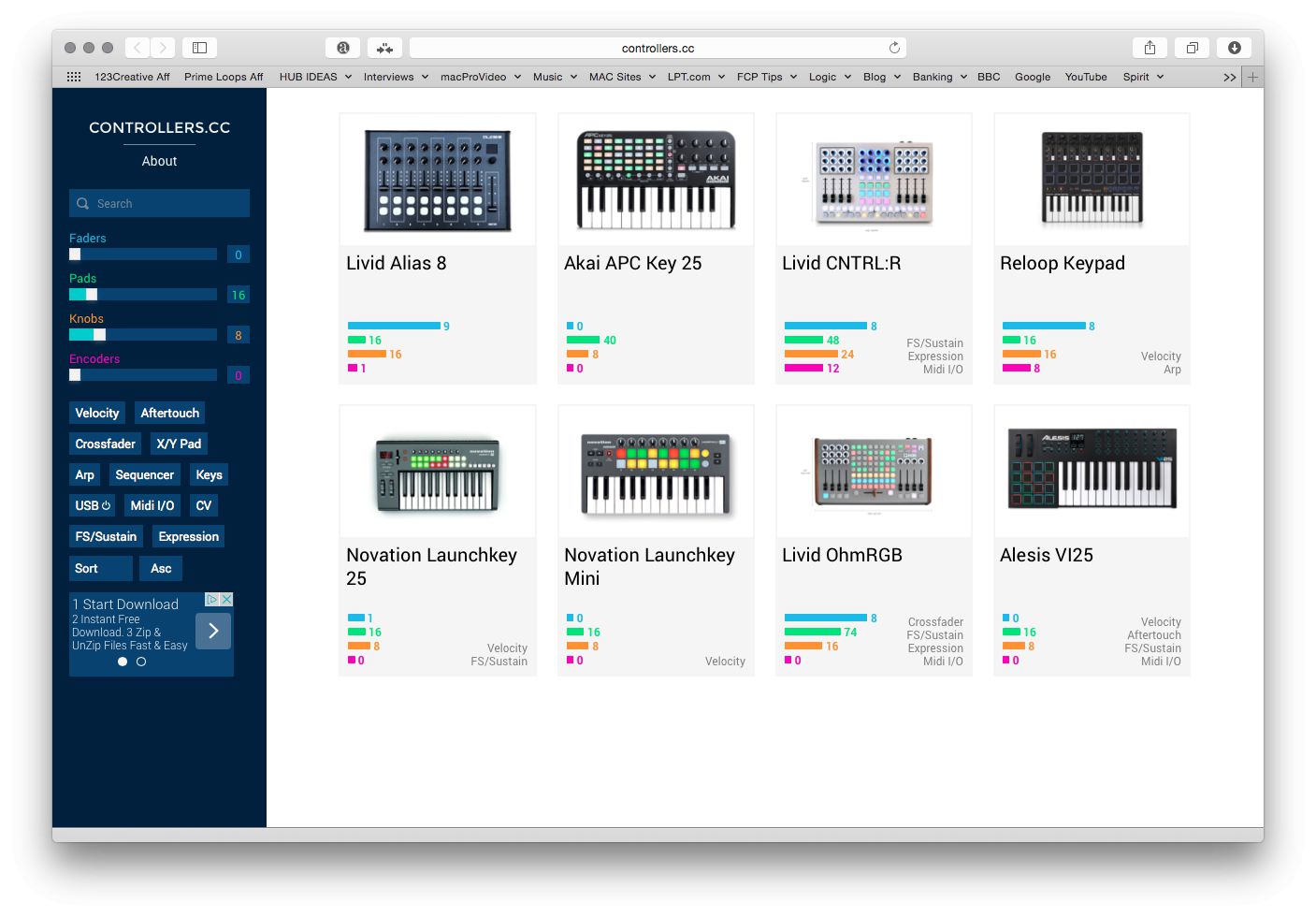 Controller.cc allows you to filter in and filter out a lot of different MIDI controllers to help you find the right one for you.
Once you've been presented with your potential ideal controllers, you can then click on the controller to get all the images and info from the original product page.

Don't take my word for it. Even if you're not in the market for a new controller, visit www.Controllers.CC for a fun and interactive MIDI controller choosing experience. Now, someone needs to design something similar for audio interfaces… and then mixing desks… and how about DAWs…