Here's A Sexy Multi-Angle Synth Stand For Novation Peak
Fancy a truly beautiful, well-engineered, adjustable, aluminum stand for your Novation Peak to give it a lift from your desk? Here's one worth considering.
The Novation Peak is an eight-voice desktop polyphonic synthesizer that sounds fantastic and already looks great. So how do you improve upon a synth you'd be proud of having in your studio already?
Haydn Hamilton, of Instrument Stand Synth Chop Shop, is becoming the feared keyboard chopper. He makes desktop synths by brutally lopping off their keyboards and elegantly patching up the damage to create enviable desktop versions like with the Artruia MiniBrute.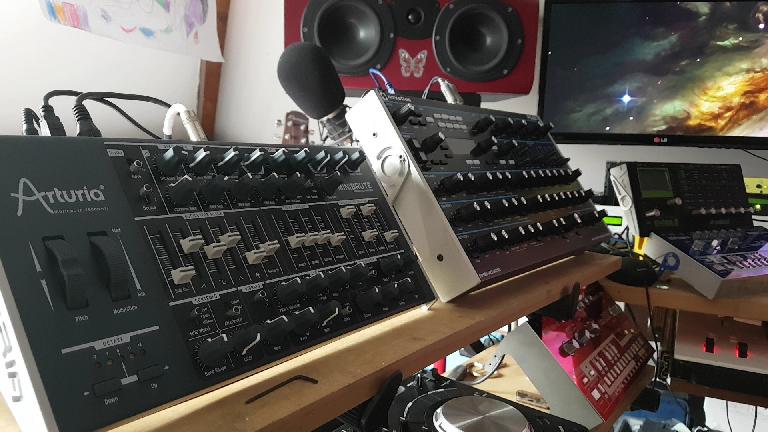 When it comes to a desktop synth, there's no keyboard to remove. Instead Haydn has created a rather ingenious tiltable stand solution to enable your synths to ergonomically match your playing position. The Cam Stand is made from aluminum, looks super sexy and is fairly easy to install. Haydn has just announced the Novation Peak Cam Stand with multiple color options forthcoming, personalised engraving options, and an extendable arm. Cam stand is soon to go on sale for a reasonable £99.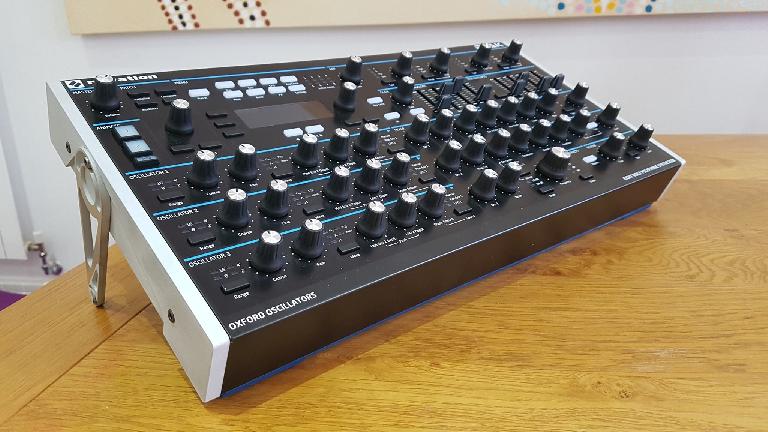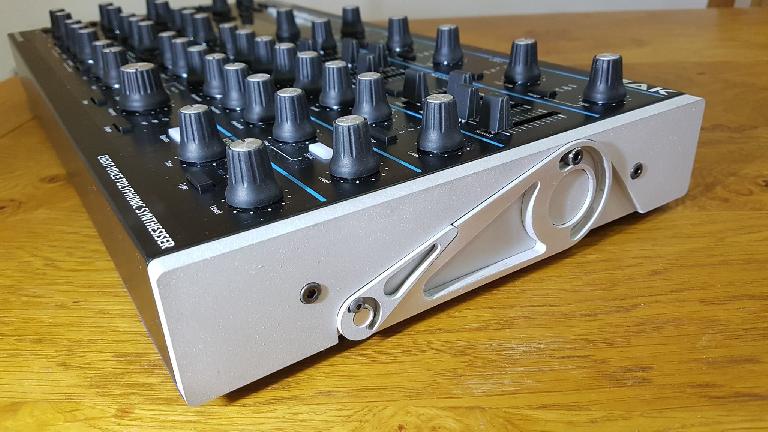 We spoke to Haydn about his latest helpful synth studio creation, Cam Stand for Peak. Here's what he muttered inbetween threatening to remove the keys from every synth I own...
"The Peak Cam Stand is sand blasted for that clean look and part brushed to give some sexy contrast. I made this stand so it can be set to many different angles to suit your needs. I saw the cast aluminium version from Novation with only 2 stand angles and decided to add to the options with a Billet aluminium machined version and an extended arm connected to the leg for an Upright experience. I'm running this setup in my own studio and it's WONDERFULL!"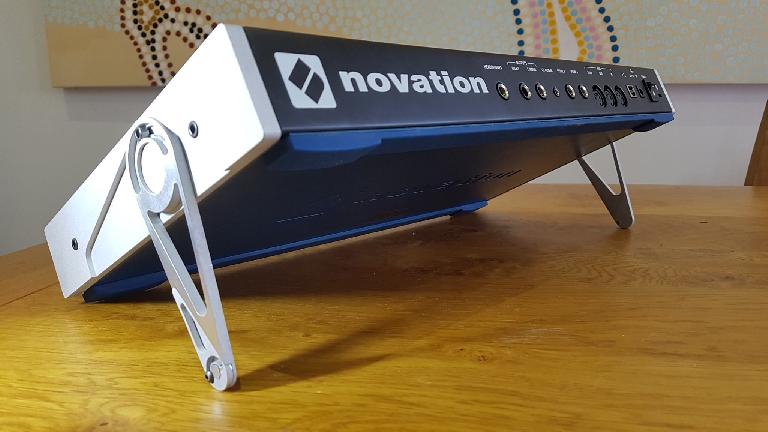 While an existing stand option for the Peak already exists (from Novation) is doesn't give you the flexibility or angles as this Cam Stand. If you want to explore more or straight out buy your own unit from Haydn (which we're assured is pretty straight forward to install yourself) message him via his Facebook page.
And do check out his other synth mod services... unless of course you value keeping the keyboard and the synth module in one piece ;-)