When it comes to housing your volca synths in accessible, pretty and playable stands, price often becomes an issue. These stands designed for the Korg volca range of synths from KVGear start from an affordable price point and extend upto a more premium one. And some of these stands can accomodate other hardware synths too. Each stand includes size dimensions of course.
The Ramp Rack short is available for $16. But, the Ramp Rack medium at $20 feels more useful. It allows for two Korg volcas to fit in snugly side by side. And the Long Ramp at $28 is good for four volcas.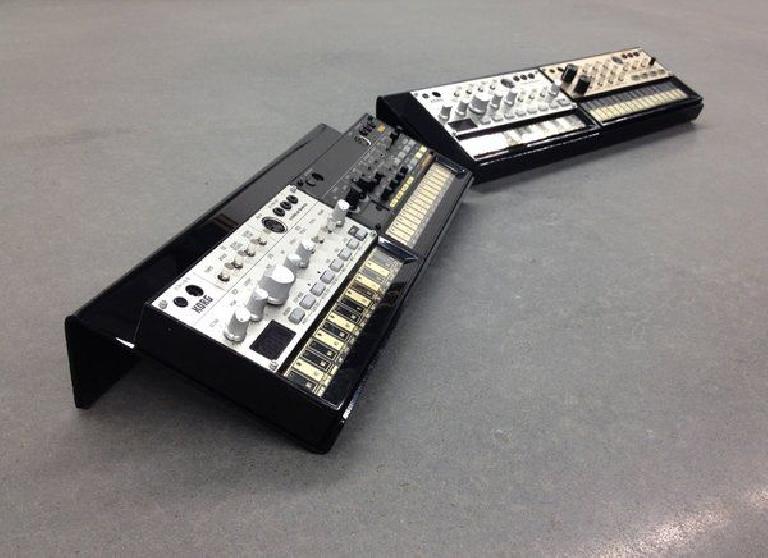 If you want to stack your volcas vertically - save that desk space - there are two options from KVGear. The Volc 45 comes in three sizes: 45-2, 45-3 and 45-4, rtailing at $45, $70 and $80 respectively. These stands hold the Korg volcas at a 45 degree angle. KVGear tells us "Volc 45 is sleek, compact, lightweight, easily assembled and disassembled, and is designed to position your volcas for ergonomic use". The Volc 45 has rubber lining to stop your volca from sliding off and 4 rubber feet on the bottom to keep Volc 45 on your table or desk.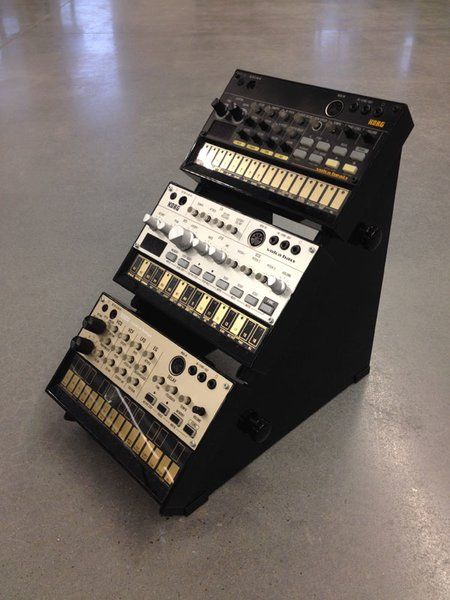 Then there's the Lobe V3 and Lobe V4. These premium stands place more of an emphasis on aesthetics and ergonomics. Both include two "cable management hangers for organizing power, audio and MIDI. Soft rubber feet keep the stand from slipping. Rubber strips secure the volcas in the cradle slots." These features and design considerations come at a higher price: $127 for Lobe V3 and $147 for Lobe V4.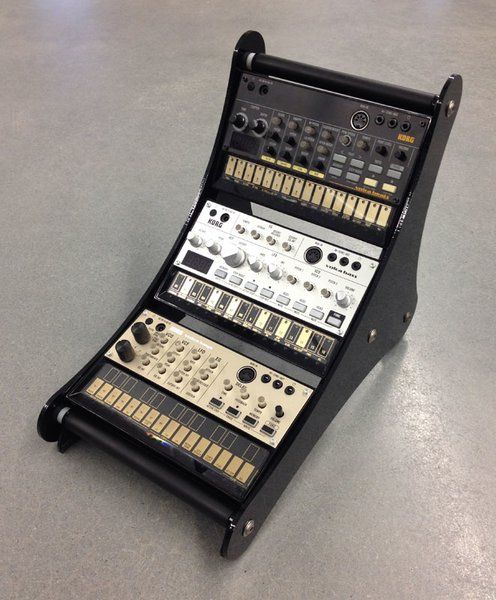 KVGear stands, racks and accessories tend to represent decent value for money. While some of the more economical designs aren't necessarily head-turners, they're practical and well designed. If you prefer a wooden look and feel then mixingtable might be a good option. Feeling brave/skilled? Here are instructions for a stunning DIY wooden volca stand.