Here's a Beautiful Wooden Desktop Stand for 2 Korg volca's and a Waldorf Streichfett
If you want to give your Waldorf Streichfett and 2 Korg volca's a beautiful wooden home that any studio desk would be proud to have, then mixingtable.com have you covered.
Keeping your hardware synthesizers close, safe, to hand and looking pretty is something that mixingtable.com spend their lives focusing on. We've seen their gorgeous wooden stands and panels for Push 2, Maschine Studio, Korg MS-20 and Novation Circuit and Dreadbox already...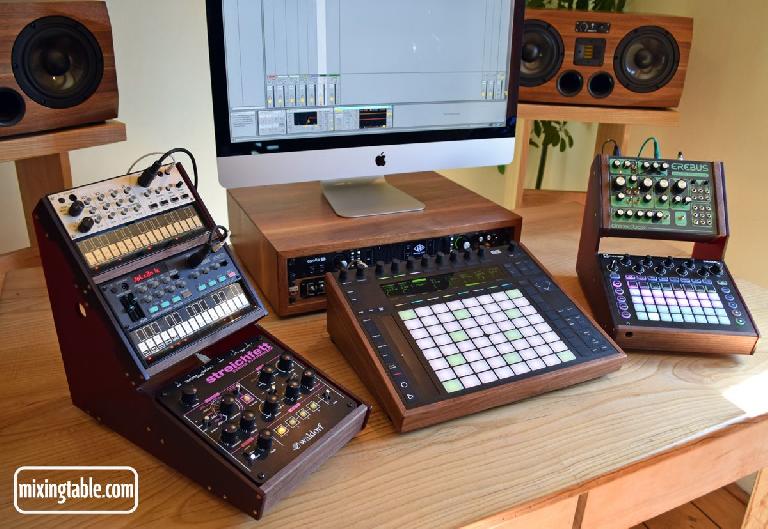 Now, they've released a new walnut and cherry desktop stand for the Waldorf Streichfett and which also accomodates 2 Korg volca. They tell us that all units can be freely placed and removed from the stand.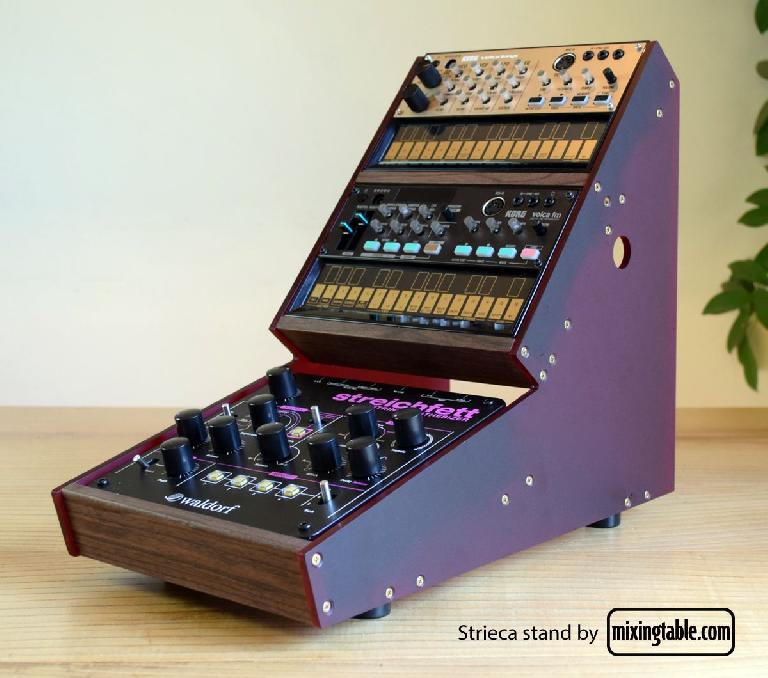 Special introductory price for a limited time only: 139 Euros including free shipping to any destination!
Estimated time between payment and shipping is 3 weeks. And mixingtable make everything to order.
Got other gear you'd like to see mixingtable cases, stands and side panels for? Tell them!