Here's The Moog DFAM Drum Machine Demo We've Been Waiting For
Spaceprodigii aka. Mack Bartsch has created a short performance video of the new Moog DFAM synth / drum machine that really shows off a side of what it can achieve. Here it is!
It may be just shy of the one minute mark, but we're so glad Mack Bartsch (spaceprodigi) has released this video demo of her recently made Moog DFAM synth (Drummer From Another Mother). You may have caught a few other video demos of the DFAM after its arrival via MoogFest, and this one shows the DFAM has a "sick bass" too.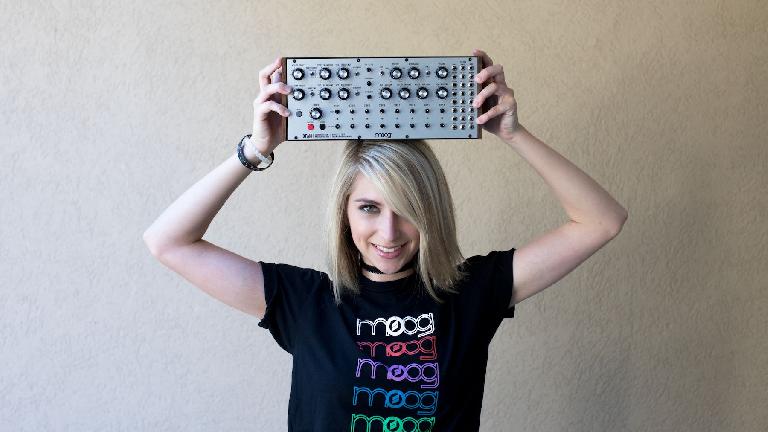 Interestingly, Mack feels the Moog DFAM is "more of a hybrid synth than just a drum machine as it is capable of producing anything from killer percussion to smooth bass to acid leads. It definitely lands a spot with my other secret weapons!"
Here is the video of Mack Bartsch making the Moog DFAM
So your next question might be where can you buy a DFAM from? Well sadly, they are not available. The DFAM was a Moogfest Engineering Workshop project only. 16 year-old Mack tells us, "The DFAM was super fun to build and the sounds that come out of it are totally dope! At last year's Moogfest I built the BFAM, or Brother from Another Mother. I had such a blast building it that I immediately signed up for the DFAM build the next day after Moogfest ended. I had even more fun building the DFAM this year, and I'm already signed up for next year's build!"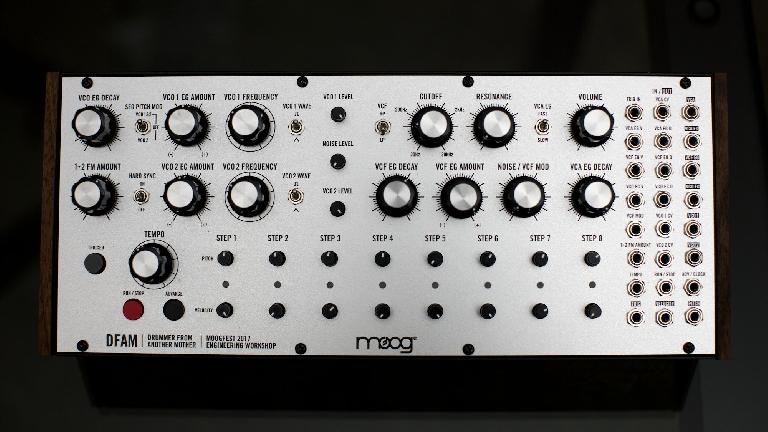 "It was so cool being able to build an awesome synthesizer alongside the incredible engineers and people at Moog, as well as my other friends that are into synthesizers as much as me. The engineering workshop was an excellent opportunity to make connections, meet up with friends, and to build a special synth that I will treasure forever."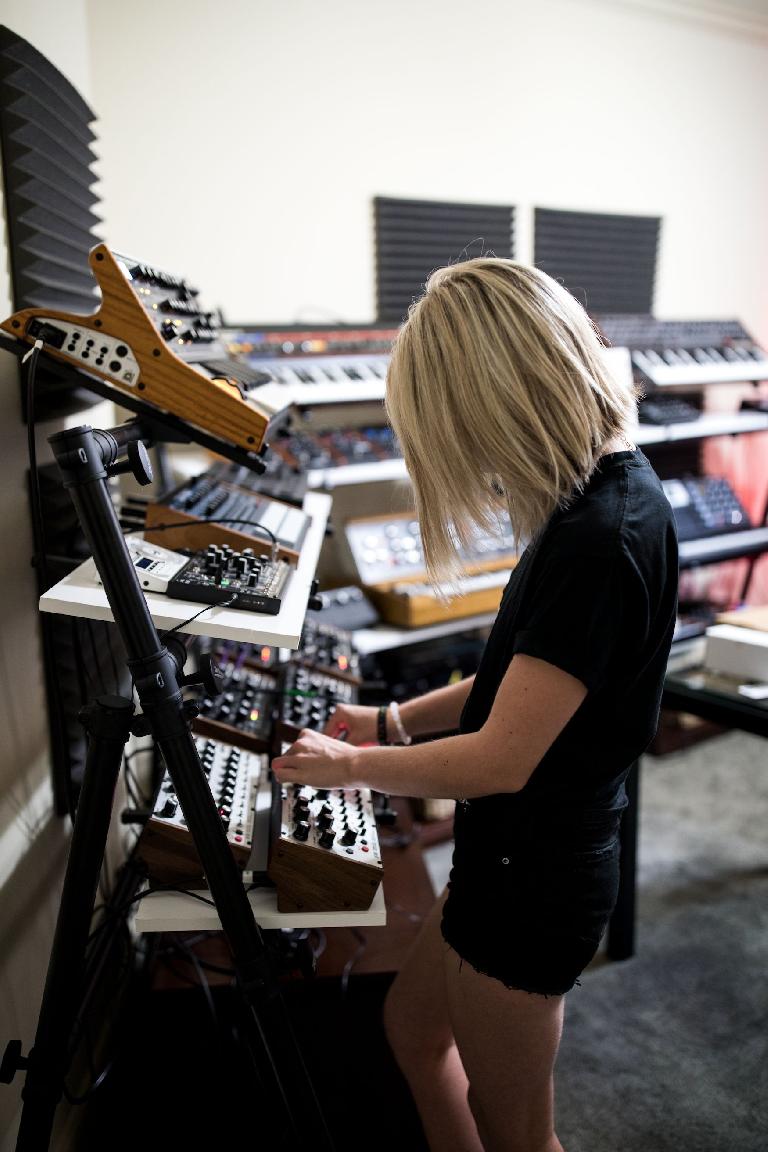 "I love how Moog is extending the Mother 32 family through these workshops. All the synths in the "Fam" work so well together and each are unique in their own ways."
Here some spec of the DFAM: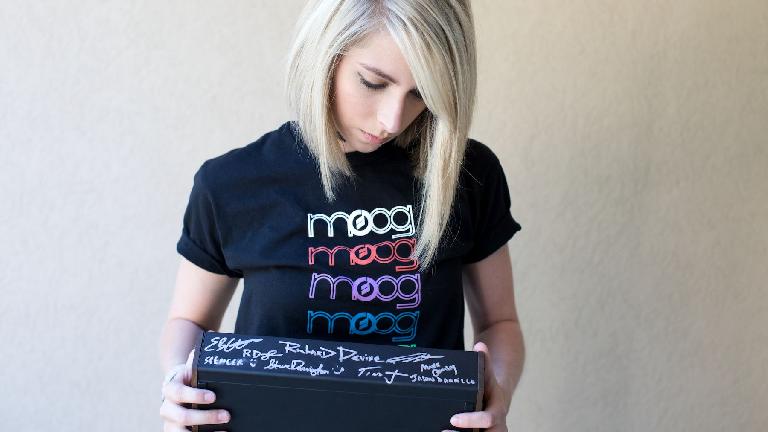 Mack, as Spaceprodigi, is releasing her first album soon. Stay in touch with her work and art with the links below.