​Heavyocity Media has announced the release of ​Synthetic Strings​, an "unmatched anthology of vintage and modern string synthesizers", and the latest addition to the critically-acclaimed ​NOVO Packs line of virtual instruments. Ranging from classic to contemporary, ​Synthetic Strings ​brims with all the warmth and depth that these iconic synths can muster, with none of the unreliable tuning issues of the analog versions.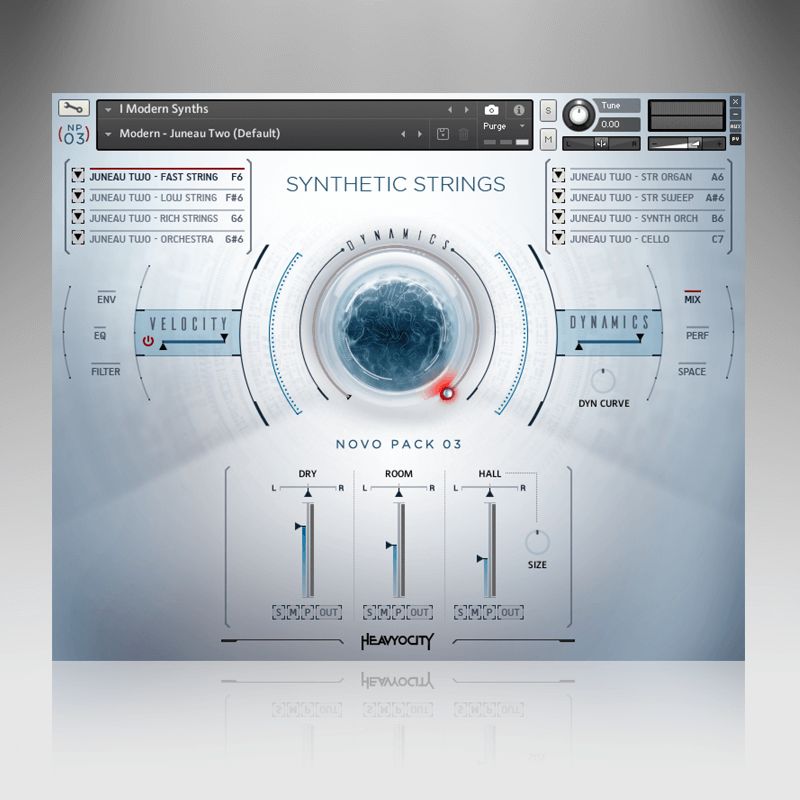 There's a reason these household names have been showing up in studios for decades, and now with the power of the ​NOVO engine, they've been reinvigorated with all-new rhythmic and sound-shaping capabilities. Heavyocity has taken the tools behind the lush expanses of synth-heavy scores -- from films like ​Dunkirk a​nd The Social Network, ​and TV shows like ​Mr. Robot and ​The Knick a​nd ​infused them with new life.
With over 200 snapshots delivered in playable, rhythmic performances, and loop formats, and almost a dozen string-based synthesizers to choose from, ​Synthetic Strings is more than just a fresh take on analog synths, it's key-down, Raw Inspiration.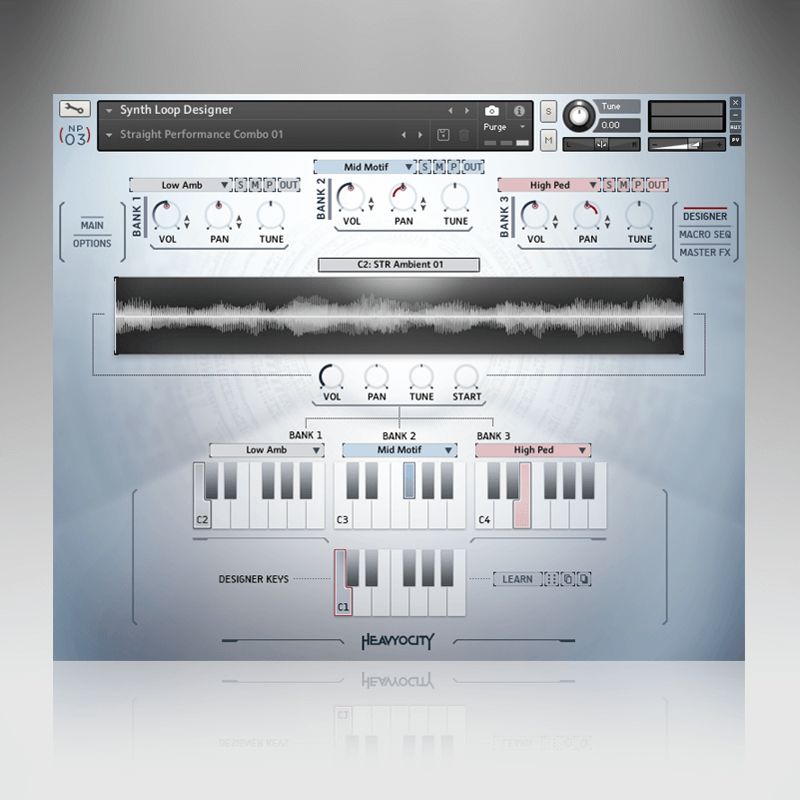 Synthetic Strings will be available for ​FREE with purchase of ​NOVO: Modern Strings until October 21, 2018.
As a "powered-by-Kontakt" instrument, ​Synthetic Strings offers all playback and sound-shaping functionality through the full version of Kontakt or the free Kontakt 5 Player. You can get Synthetic Strings for just $119 (20% off the MSRP). Or get it for FREE, with purchase of NOVO: Modern Strings. Use Coupon Code SS4FREE to get the deal. Offers end 10/22.