Headrush Releases Gigboard, Guitar FX Pedal With Touchscreen, DSP And Audio MIDI Interface
The Gigboard guitar multi effect unit has so many features it's practically all a guitarist needs for performance and studio recording. Here's what you need to know.
Cumberland RI, USA (October 1, 2018). HeadRush today announced the immediate availability of their newest product, the Gigboard guitar FX processor. Powered by a fine-tuned quad-core processor and its exclusive Eleven HD Expanded DSP software, the HeadRush Gigboard delivers the most versatile, realistic-sounding and responsive amplifier, cabinet, microphone and FX models ever found in a compact, gig-ready guitar FX processor. Whether guitarists are looking for a classic warm vintage amp tone with natural tube drive, wide ambient stereo delay textures with infinite feedback, or the heaviest of heavy tone, the HeadRush Gigboard covers it all and everything between!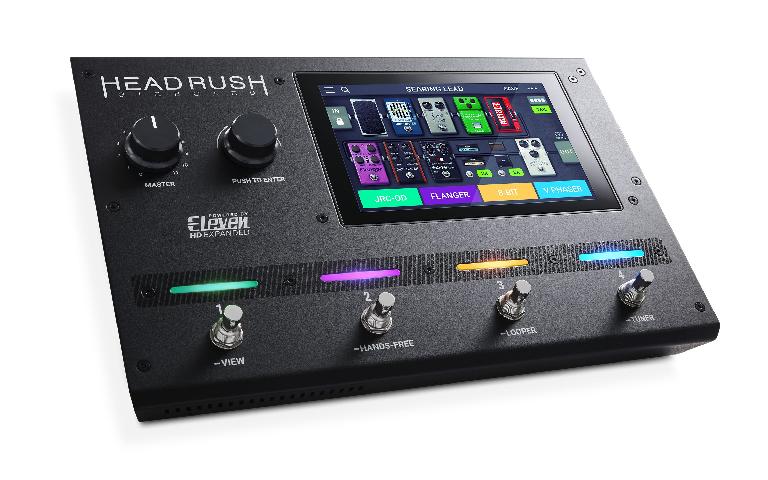 7-Inch Display
The heart of the HeadRush Gigboard is the 7-inch touch display and its ultra-intuitive user interface – touch, swipe and drag-and-drop to instantly create and edit rigs with amazing speed and accuracy. The large display also gives clear feedback when performing live, especially while using the built-in 20 minute looper, or when tweaking tones using footswitches in 'Hands-Free Mode.'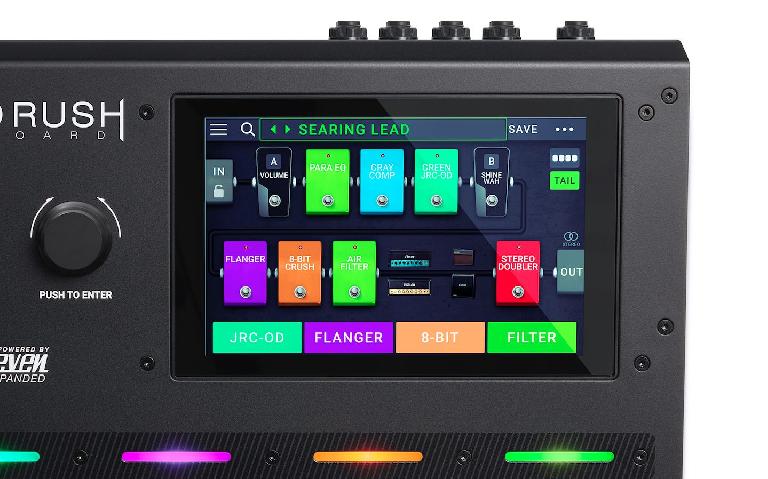 Tour Ready
Featuring a durable road-ready steel chassis and color assignable LED strips for each of the four footswitches, the HeadRush Gigboard integrates seamlessly into your rig and opens up a world of sonic possibilities with all the connections needed to handle any performance situation.
1/4-inch (6.35mm) guitar input '