According to the Mic, Nervana explains how their headphones work: "The headphones will pump music into your ears like any other but will also use an electrical signal to stimulate the Vagus nerve from inside the ear canal. This will result in — allegedly — the release of all those fun brain compounds like dopamine and serotonin."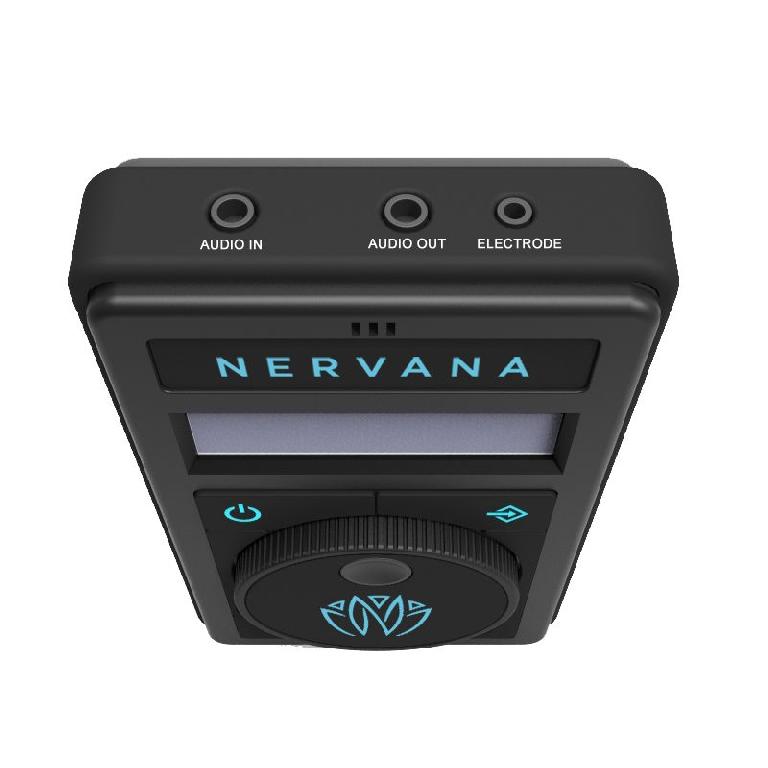 Interestingly, there's two bit of kit involved here. The Nervana Generator and the Nervana Headphones. The Generator analyses the music you're listening to by sitting inbetween the signal chain of music player and headphones. It then generates a signal based on the music's signal, and syncing to it, which stimulates the Vagus nerve. In Ambient mode the generator will perform the same function by listening to ambient / background sounds. And in Formula mode it'll just stimulate the Vagus nerve regardless of any music or sound.
The headphones, as you might expect, are pretty special. The ear buds receive the signal from both your music player and the Nervana Generator. The left ear bud receives the left channel of the music as well as the "stimulation signal within the earbud material itself, to deliver electrical stimulation to the inside surface of the ear canal and, thereby, the Vagus nerve."
Essentially, it appears that the god folks at Nervana have figured out the frequencies that help to release dopamine and seratonin. We're waiting to get a unit for review... as this raises a number of questions we're not able to answer just yet!
So, if you're looking for a chemical-free high experience that syncs to the music you love and/or the sound around you, then this is certainly worth checking out.
Warning: Driving or operating heavy machinery while listening to music through Nervana may not be advisable ;-)
Price for Nervana headphones and generator looks set to be $299 USD. They should be coming to market soon.
[Via: Mic ]
Web: http://experiencenervana.com