Korg's Volca Drum is the latest addition to its family of ultra portable, ultra cool music making devices. And in this video we caught up with Korg at NAMM 2019 for a full guided tour of this powerful percussion syntheisizer. The most powerful Volca for beats to date, it can do polyrhythms, full sequencing and battery control among many other things. Check it out below!
Based on a simple trigger waveform, wave folder and overdrive are used to add overtones and distortion, and then a waveguide resonator effect brings the sound to life. The six-part DSP synth engine was designed with a completely different philosophy than conventional drum machines, and generates a wide range of unexpectedly different sounds. And of course, you can play those sounds from the volca-style sequencer.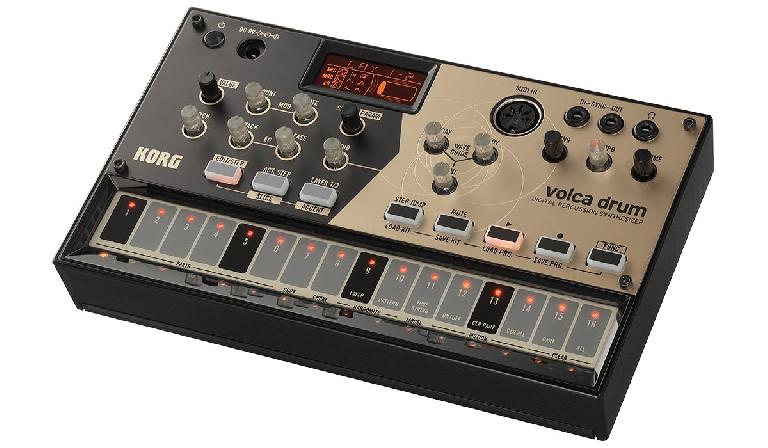 The 16-step sequencer is excellent for improvisation. You can easily create patterns using the 16 buttons, each corresponding to one of the 16 steps. In addition to step recording, the sequencer also supports realtime recording in which you can construct a pattern while looping the playback. The pattern chain function lets you play multiple sequence patterns successively, so you can successively play back desired patterns of consecutive numbers. Up to 16 sequences can be connected to construct patterns with 256 steps.