Tocarlo con tangible
Yo estoy en el estudio después de una actualización nueva para Ableton Live .
Me han fortalecido esta tarde después de una larga caminata, cuando me di cuenta: Usted puede tener LiveControl Y el nuevo, aplicación nativa IPAD más sofisticados, acaba de publicar, que todo el mundo habla: tangible ..


La nueva actualización para Ableton Live 8.1.5 es ya está disponible y lo recomiendo encarecidamente esta actualización a todos los que siguieron adelante en el tutorial anterior: " Manos a la obra de control de Ableton Live con LiveControl ".
La superficie de control que hemos usado en el pasado fue un tutorial LiveControl iPad corriendo a través de TouchOSC.
Es decir ... hasta que actualicé el Ableton Live.
All of the Tricks, None of the Clicks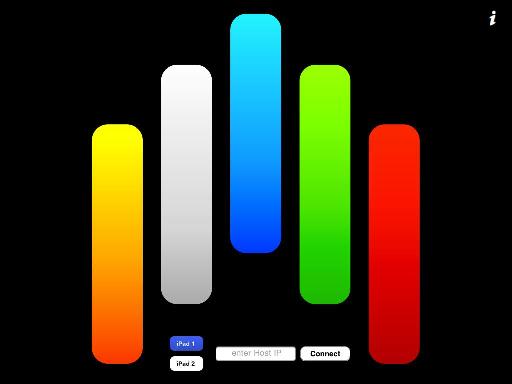 Figure 2 - Connect to your iPad
La configuración de tangible es una brisa, y no es un fabuloso paso a paso tutorial ya está en el sitio web tangible .
Táctil ofrece un control absoluto sobre Ableton Live.
Quite Handy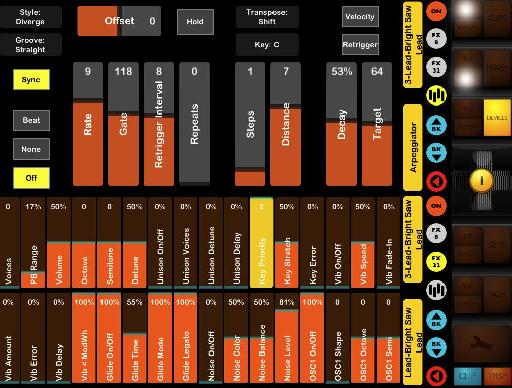 Figure 3 - TouchAble's rendition of Live's arpeggiator and Analog instrument

Figure 4 - Live's arpeggiator and Analog instrument
Por un lado, es palpable interpretación del arpegiador y analógicas entre sí (ver Figura 3) hace que sea fácil de manipular los controles con las manos.
La simbiosis de tener un iPad funcionamiento táctil junto con ver la pantalla del ordenador de Ableton Live convierte en una dualidad muy grande.
Por ejemplo, en analógico, he encontrado que el uso del control de Unison en paralelo con ajuste de la distancia el arpegiador está hecho para un sonido que estaba muy cerca de lo que yo quería.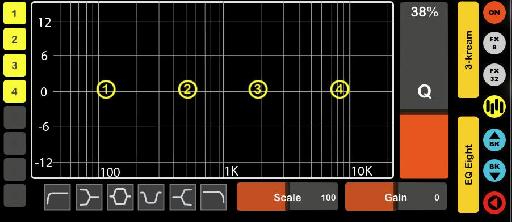 Figure 5 - EQ Eight's native view in TouchAble
La función única de tangible es que ofrece una "visión nativa" del dispositivo que está trabajando, representado por un icono especial en la vista de dispositivos, lo que coincide con el diseño intuitivo de Live parámetro.
Tener tantos controles en un iPad para una experiencia que está muy cerca de la operación de un sintetizador tradicional, modular físico con docenas y docenas de botones y controles.
Get More for Less
Táctil tiene un buen número de grandes videos en su sitio de artistas que usan la misma.
Recomiendo altamente táctil si está en el Ableton Live y está utilizando un IPAD.
Asegúrese de ver los excelentes tutoriales para Ableton Live en www.macprovideo.com , esto definitivamente va a volver a encender su inspiración para componer música y para descansar cómodamente por la noche sabiendo que están mejorando sus habilidades como compositor y músico, al mismo tiempo que sólo hizo una pequeña inversión financiera en la configuración de su estudio para lograr esto.
No puedo esperar a escuchar sus comentarios en los foros o leer sus respuestas a continuación.