Berühren Sie es mit berührbaren
Ich bin im Studio nach einem neuen Update für Ableton Live .
Ich habe heute Nachmittag nach einem langen Spaziergang, wenn es dämmerte mir gestärkt: Sie können LiveControl UND die brand-neue, immer ausgefeiltere nativen iPad app, soeben erschienen, das in aller Munde ist haben zum Anfassen ..


Das neue Update für Ableton Live ist 8.1.5 ist nun verfügbar, und ich empfehle dieses Update, um alle, die entlang in den letzten Tutorial gefolgt: " Hands-On-Steuerung mit Ableton Live mit LiveControl ".
Die Bedienoberfläche, die wir im letzten Tutorial diente ein iPad läuft LiveControl über TouchOSC.
Das ist ... bis ich Ableton Live aktualisiert.
All of the Tricks, None of the Clicks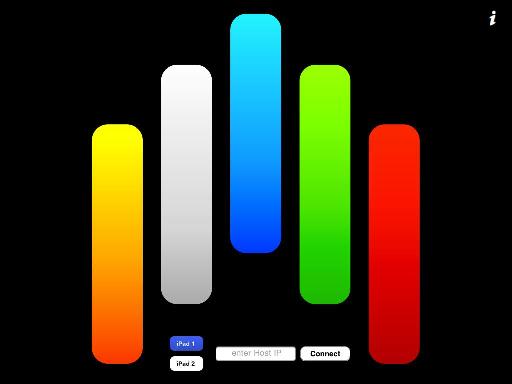 Figure 2 - Connect to your iPad
Der Aufbau der berührbaren ist ein Kinderspiel, und es ist ein fabelhafter Schritt-für-Schritt-Tutorial bereits zum Anfassen auf der Website .
Anfassen bietet absolute Kontrolle über Ableton Live.
Quite Handy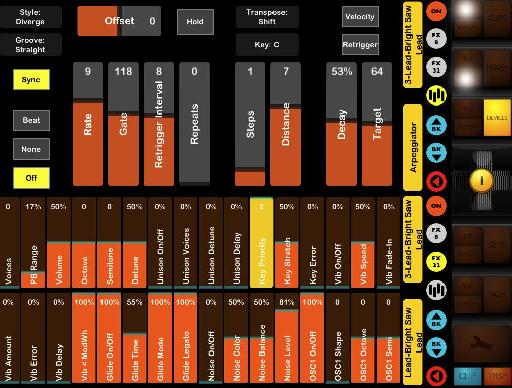 Figure 3 - TouchAble's rendition of Live's arpeggiator and Analog instrument

Figure 4 - Live's arpeggiator and Analog instrument
Auf der einen Seite macht zum Anfassen ist Wiedergabe der Arpeggiator und Analog zusammen (siehe Abbildung 3) es einfach, die Kontrollen mit den Händen zu manipulieren.
Die Symbiose aus mit einem iPad läuft berührbaren neben Ihrem Computer-Bildschirm nach Ansicht von Ableton Live sorgt für eine wirklich tolle Dualität.
Zum Beispiel in Analog, fand ich, dass mit der Unison-Steuerung im Tandem mit der Arpeggiator die Entfernung Kulisse für einen Sound, der wirklich zu, was ich wollte in der Nähe gemacht wurde.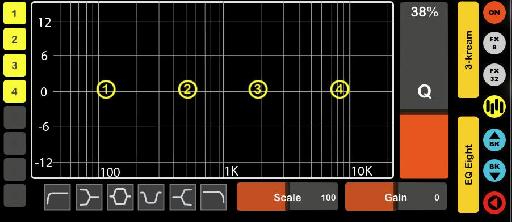 Figure 5 - EQ Eight's native view in TouchAble
Das Killer-Feature des anfassbar ist, dass es eine "native Blick" auf das Gerät mit dem Sie arbeiten, durch ein spezielles Icon in der Geräte anzuzeigen, die intuitiv Spiele live ist Parameter Layout dargestellt bietet.
Nachdem so viele Steuerelemente auf einer iPad für eine Erfahrung, die sehr nah an den Betrieb einer traditionellen, physischen modularer Synthesizer mit Dutzenden auf Dutzende von Knöpfen und Kontrollen machen.
Get More for Less
Berührbaren hat einige große videos auf ihrem Aufstellungsort der Künstler es zu benutzen.
Ich empfehle zum Anfassen, wenn Sie in Ableton Live und sind mit einem iPad sind.
Achten Sie darauf, die hervorragende beobachten Tutorials für Ableton Live auf www.macprovideo.com , wird dies definitiv neu entfachen Ihre Inspiration, um Musik zu komponieren und zu bequem Rest der Nacht zu wissen, dass Sie verbessern Ihre Fähigkeiten als Komponist und Musiker, die ganze Zeit mit nur geringem finanziellen Aufwand in Ihr Studio Setup, dies zu erreichen hat.
Ich kann nicht warten auf Ihr Feedback in den Foren oder an Ihre Antworten lesen Sie unten.