Mentre il Launchpad Pro è un controller / strumento fanastic per gli utenti Ableton e FL Studio out of the box, immaginate se si potesse più pienamente personalizzare, script, utilizzare le API per migliorare l'esperienza e semplicemente creare funzionalità che la squadra Novation non ebbe il tempo a mettere in atto, o ha scelto di per qualsiasi motivo. E 'come un open-source Launchpad Pro .... Naturalmente, avrete bisogno di capire gli elementi di programmazione e di scripting. Ecco dove Stagecraft Software entrano in gioco!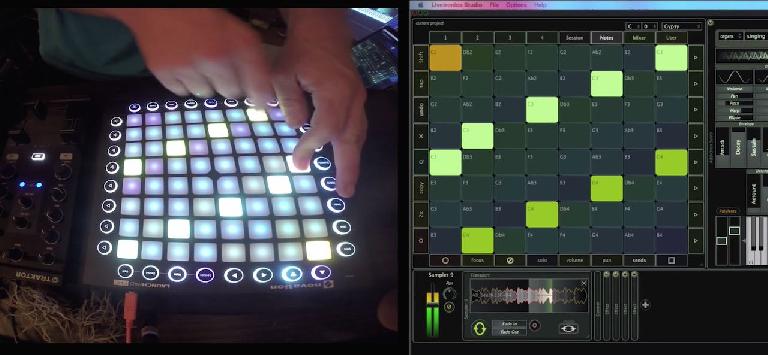 Stagecraft software ha una serie impressionante di software musicale gratuito ed economicamente costosa e plug-in. In realtà abbiamo rivisto il loro plug-in gratuito DJ ritardo e siamo francamente sorpreso che veniva offerto gratuitamente!
E, naturalmente, ci
Nel video qui sotto si può vedere cosa Stagecraft sono riusciti a evocare per un lungo weekend di hacking del Launchpad Pro. Vale a dire, quantizzando note dalla scala, chiave e modalità!
Nelle loro parole:
Inoltre, ci sono anche molti modi, soprattutto con colori RGB, che il Launchpad Pro potrebbe essere utilizzato per il feedback visivo al musicista. Esso
Stagecraft hanno informato tutti che rilascerà un pezzo pieno di software di espandere ciò che il Launchpad Pro offre già nel plug e la forma autonoma nel dicembre 2015. E sono alla ricerca di beta tester (si ottiene una copia gratuita del software ora!)