While the Launchpad Pro is a fanastic controller / instrument for Ableton and FL Studio users out of the box, imagine if you could more fully customise, script, use APIs to enhance the experience and simply create functionality that the Novation team didn't have time to put in place, or chose not to for whatever reason. It's like an open-source Launchpad Pro.... Of course, you'll need to understand elements of programming and scripting. That's where Stagecraft Software come into the picture!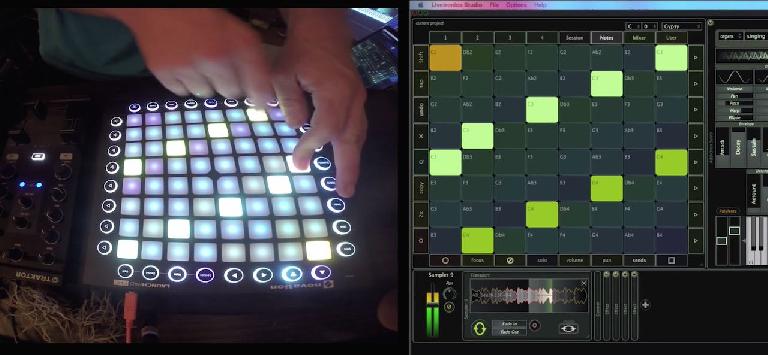 Stagecraft Software have an impressive array of free and economically priced music software and plug-ins. In fact we reviewed their free DJ Delay plug-in and were frankly surprised it was being offered for free!
And of course, there's the Novation Launchpad Pro. You can find our review here… and an interview with the product manager at Novation HQ where he talks about the possibility of making the script open source, here.
In the video below you can see what Stagecraft have managed to conjure up over a long weekend of hacking the Launchpad Pro. Namely, quantising notes by scale, key and mode!
In their own words:
"A common criticism in reviews of the Launchpad Pro has been that its Notes mode uses a chromatic scale, as opposed to "locking" the user into a key or mode like Push does. So we've implemented our own note quantization with mappings that makes sense to us.
Additionally, there are also many ways, especially with full RGB color, that the Launchpad Pro could be used for visual feedback to the musician. It's not just for pretty light shows (though we like pretty lights shows too). Our "session mode", which turns the columns into a basic graphic EQ, is just one exploration of this idea."
Stagecraft have informed all that they will release a full piece of software to expand what the Launchpad Pro already offers in plugin and standalone form in December 2015. And they are looking for BETA testers (you get a free copy of the software now!)