With hardware samplers and sequencers (Elektron Digitakt, Octatrack mkII, Akai MPC X, to name a few) showing their software cousins a clean pair of heels, we're happy to see another one join the fray.
Not yet annouced, the Gotharman's Musical Instruments' XXX7 deFormation just got a teaser video demo which shows it manipulating a chopped up beat.
There's no further official details available on the XXX7. It doesn't appear on theit website and as Gotharman's explains in the comments section of the YouTube video is "an attempt to make a teaser for a new prototype I am working on."
There is certainly a touch screen, a 16-step sequencer, sample-playback and these labels as first spotted by MatrixSynth:
Button labels: Bar1 - Bar4, Freeze, OSC, Filter, VCA, Env, LFO, InsFX, PitchFX, TimeFX, Orec?, Save, Exit.
If you've not come across Gotharman's Musical Instruments before, the following from their site explains the high-quality approach upon which their instruments are designed.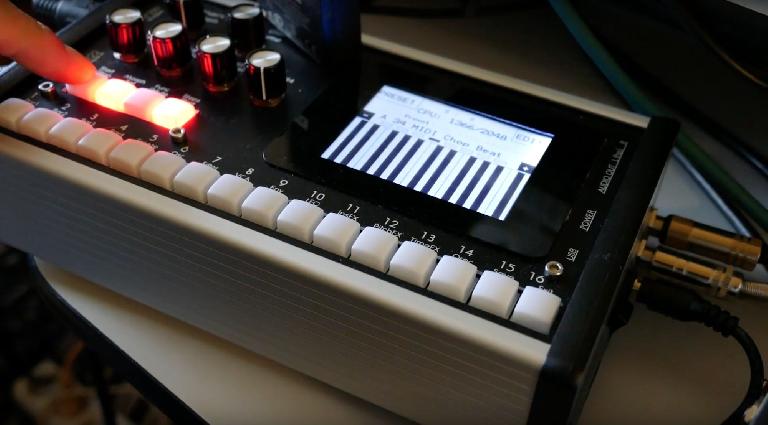 "All Gotharman products are hand crafted in Denmark, and are made of only the highest quality parts. All Gotharman products comes in a solid aluminium enclosure, and all potentiometers are solid aluminium types. All Gotharman products, except for a few cloned filters, are 100% engineered in Denmark by Gotharman."
We're looking forward to more demos and details on the XXX7...