So here's the plan: Leave this article open on your computer and turn off the sleep for your monitor. Then go and get something that belongs to either your partner, parents or any relatives that happen to be in the house.
Ideally this should be something like a pair of glasses, keys, a mobile phone or wallet! Leave the (borrowed!) item by your computer monitor. When the owner of said item asks if anyone has seen the now missing possession tell them that you saw it by your computer!
Voilà ! They should hopefully see this and get some hints for some Xmas presents for you! Sweet!
So just in time for Christmas here's a list of 6 stocking fillers that might go down well this festive season! Much better than a piece of coal or an orange!!
1 - iRig: $39.99
iRig lets you plug your guitar into your iPhone or iPad for use with apps like IK Multimedia's Amplitube or even GarageBand for iPhone or iPad. Easy to use it converts your ¼-inch jack so it's ready to plug in! Headphone outs on an â...›-inch stereo jack! Mobile recording or practice without annoying the neighbors!!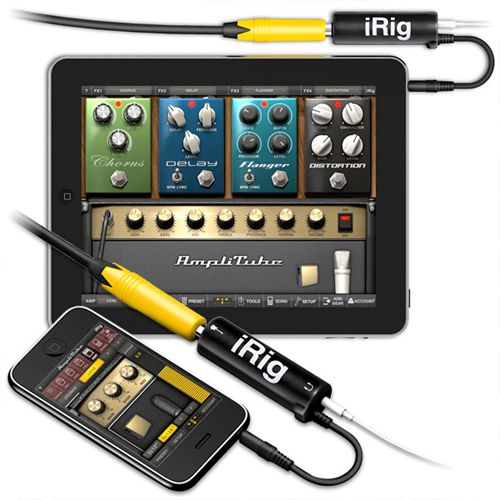 IK Multimedia iRig.
2 - iTunes Gift Voucher: $10-$100
What could be better than the gift of music? Well, music you like! iTunes gift vouchers can be bought online from iTunes and sent to your email or from thousands of retail outlets. Even better you can redeem them in the App store. Sweet!! Much better than pretending to like the Justin Bieber CD that your Gran got you!!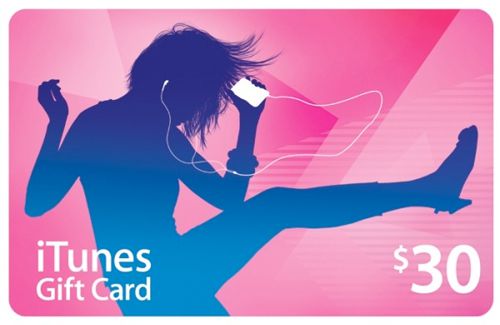 iTunes Gift Card.
3 - Korg Monotron: $59
This little gem will keep you amused for hours! This pocket-sized synth from Korg features a great filter and LFO. You can drive your family mad making laser chops with it or even add it to a track! Perfect!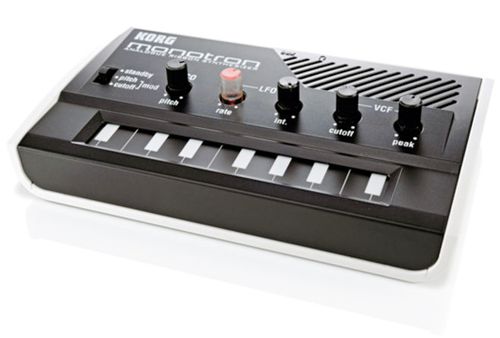 The Korg Monotron.
4 - Line 6 Pocket Pod Express: $49
Another pocket-sized bundle of fun! The Line 6 Pocket Pod Express comes with 5 amps and effects and runs on batteries or power supply! Take it with you anywhere. Great for pre-gig warm ups or just a bit of noodling with headphones! CD/MP3 player input so you can jam with your favorite tunes as well!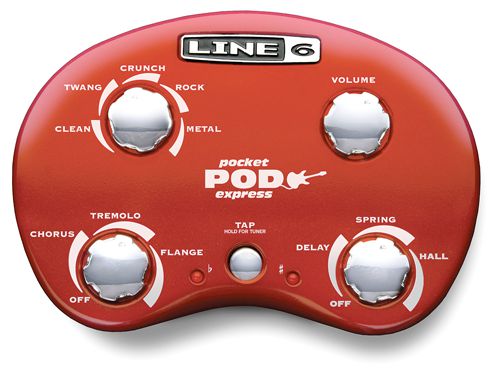 Line6 Pocket Pod Express.
5 - Korg nanoSERIES2 Controllers: $59
Korg's nanoSERIES controllers have been a big hit! And they've just had a facelift, with three varieties to choose from: Pads, Keyboard or Faders. This is surely a winner for any laptop-enabled musician on the go! They also come with templates for a variety of synths and DAWs!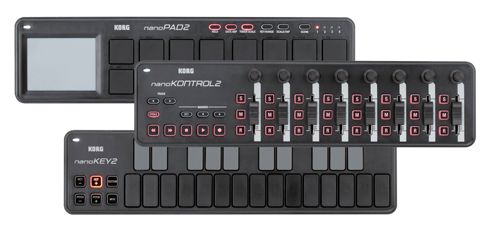 Korg NanoSERIES2
6 - Apple iPad Camera Connection Kit: $29
Apple's Camera Connection Kit lets you plug any compatible USB MIDI controller into your iPad. That means you can control all those great music apps with a lifesize keyboard or drum pads! Easy to use and for the price, it's a perfect stocking filler!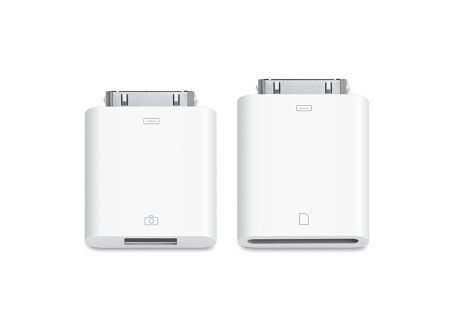 Apple iPad Camera Connection Kit.
I'd be happy with any of these. If there are other gifts you'd like to see in your stockings let us know in the comments below... and have a great holiday!