Editor's Note: This article was written before the release of Cubase 7. As a result we decided to publish it without amending or covering over that fact. Regardless of whether you have Cubase 7 or 6.5, it's still a very informative read. Rest assured all articles normally cover the latest versions of all software :)

Cubase 6.5 is here, and for a lot of hardcore users this is truly great news as it packs a pretty serious punch. Not only does the update bring a whole host of bug fixes and new features, it also introduces two fresh instruments into its sonic arsenal. We'll be focusing on these new arrivals here and taking a look at what they're made of.

The New Arrivals
Sometimes when major manufacturers update their flagship DAWs, we are lucky enough to get a new effects unit or two, maybe even one new instrument, but Steinberg have gone all out here and provided us with two full-fledged new synths.
The 'Pad Shop' and 'Retrologue' are very different animals and compliment each other perfectly. If you are a Cubase user and have a reasonably small collection of virtual instruments, this is going to really help to beef your sound up.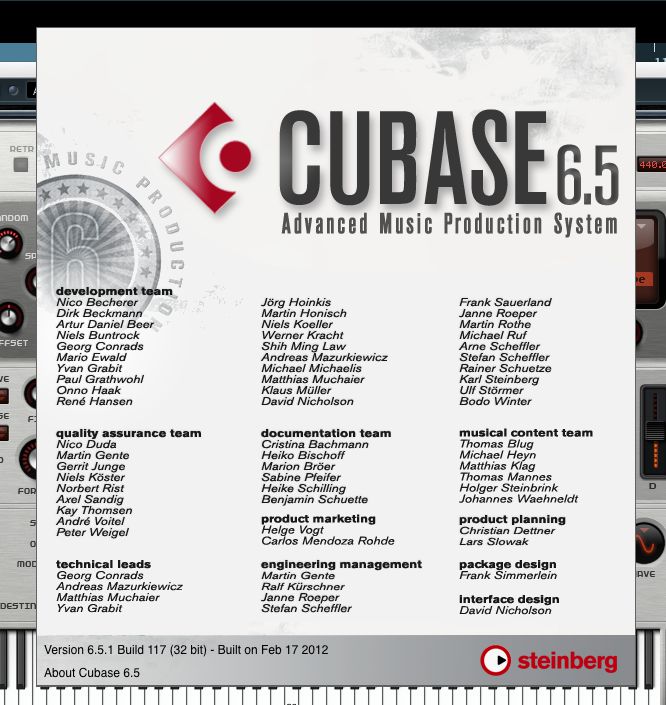 Cubase 6.5 is good to go!
So if you haven't already upgraded to 6.5, get over the Steinberg site and get downloading. Whether you have the update or not, let's get stuck in and have a look at each instrument in a little more detail.
The Pad Shop Is Open
The first of the two instruments we'll look at is the 'Pad Shop'. This is a really interesting instrument that follows the current trend of using pre-stored samples as its sound source. In contrast to the Wave Scanning synthesis that NI's Skanner XT uses, Pad Shop employs Granular Synthesis to get the job done.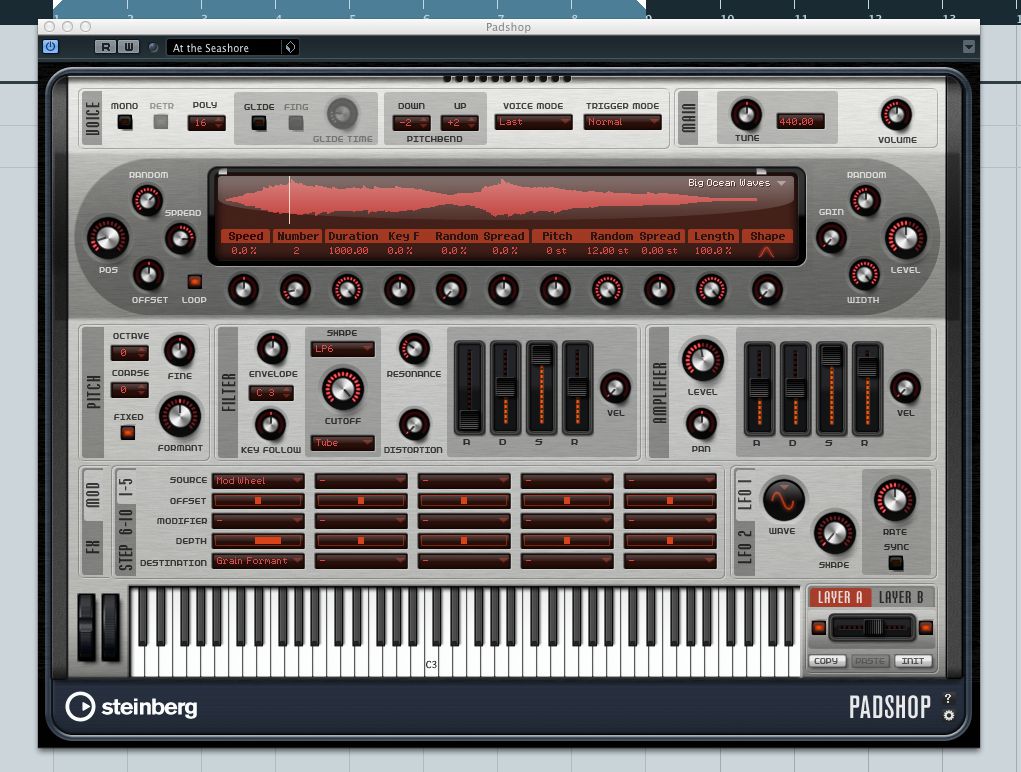 Pad Shop has a pretty slick interface.
This approach gives the instrument a very unearthly sound. Even though some of the samples used are actual field recordings, by the time they have been through the synth engine they sound quite alien.

The position of the sample playback is clearly displayed.
Even patches that use field recordings sound trippy:
The Granular engine is capable of producing some stunning pads:
Don't worry though, the whole thing isn't just a sound designer dream machine, it can also produce more traditional synth-based sounds that are really useable in real world projects. You will find some of the more run-of-the-mill filters and envelopes as well to tweak existing patches and craft your own.
The whole thing really is a one stop shop for creating the perfect pad patch.
Retrologue-ing?
If dusty, retro analog sounds are your thing, then 'Retrologue' is going to be right up your street. Sure we've seen this sort of instrument before and virtual analog, physically modeled synths are nothing new, but some leave a fair amount to be desired.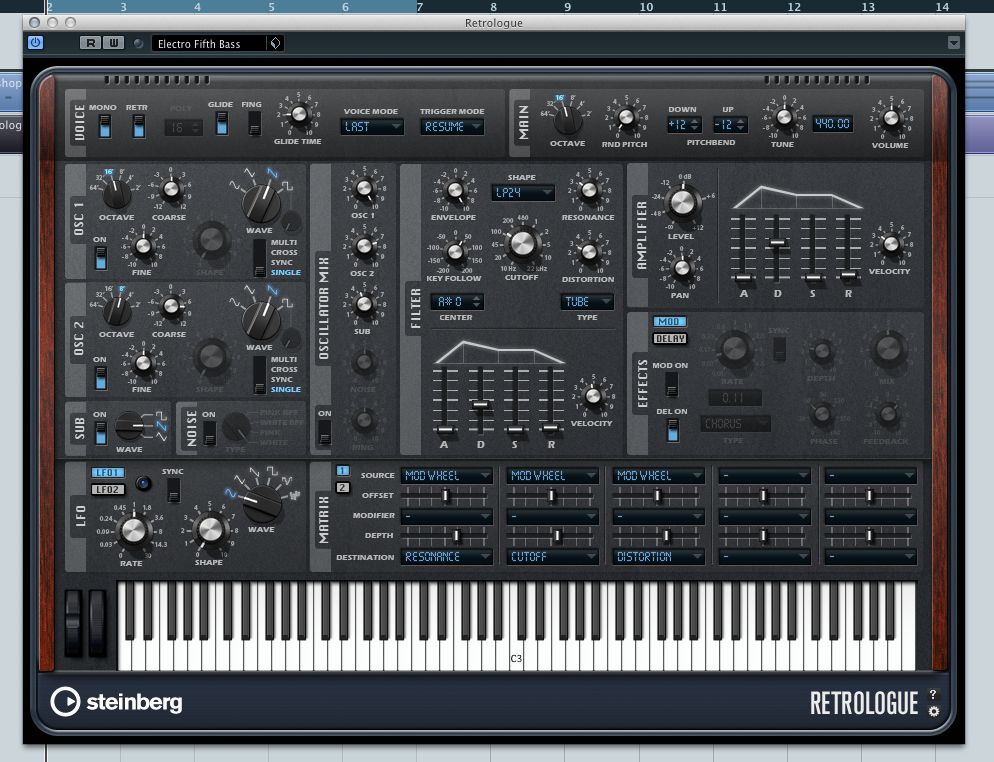 Introducing Retrologue!
Retrologue just reeks of quality from the minute you open it. The interface is clear and the controls are logically laid out. Not only is its interface very closely related to its hardware counterparts but so is its sound.
Solid analog bass sounds are a walk in the park here:
The synth was able to recreate just about any classic sound I could think of. From juicy basses to smooth analog strings, Retrologue just worked. I couldn't hear any aliasing, stepping or other artifact, and my ears could have been fooled into thinking they were listening to analog hardware.
There are plenty of great patches to get your teeth into.
The effects are also pretty capable. They are not exactly brimming with features, but they get the job done and more importantly they sound good. I was also a big fan of the distortion in the filter section. It certainly helped when I was putting together a convincing acid pattern!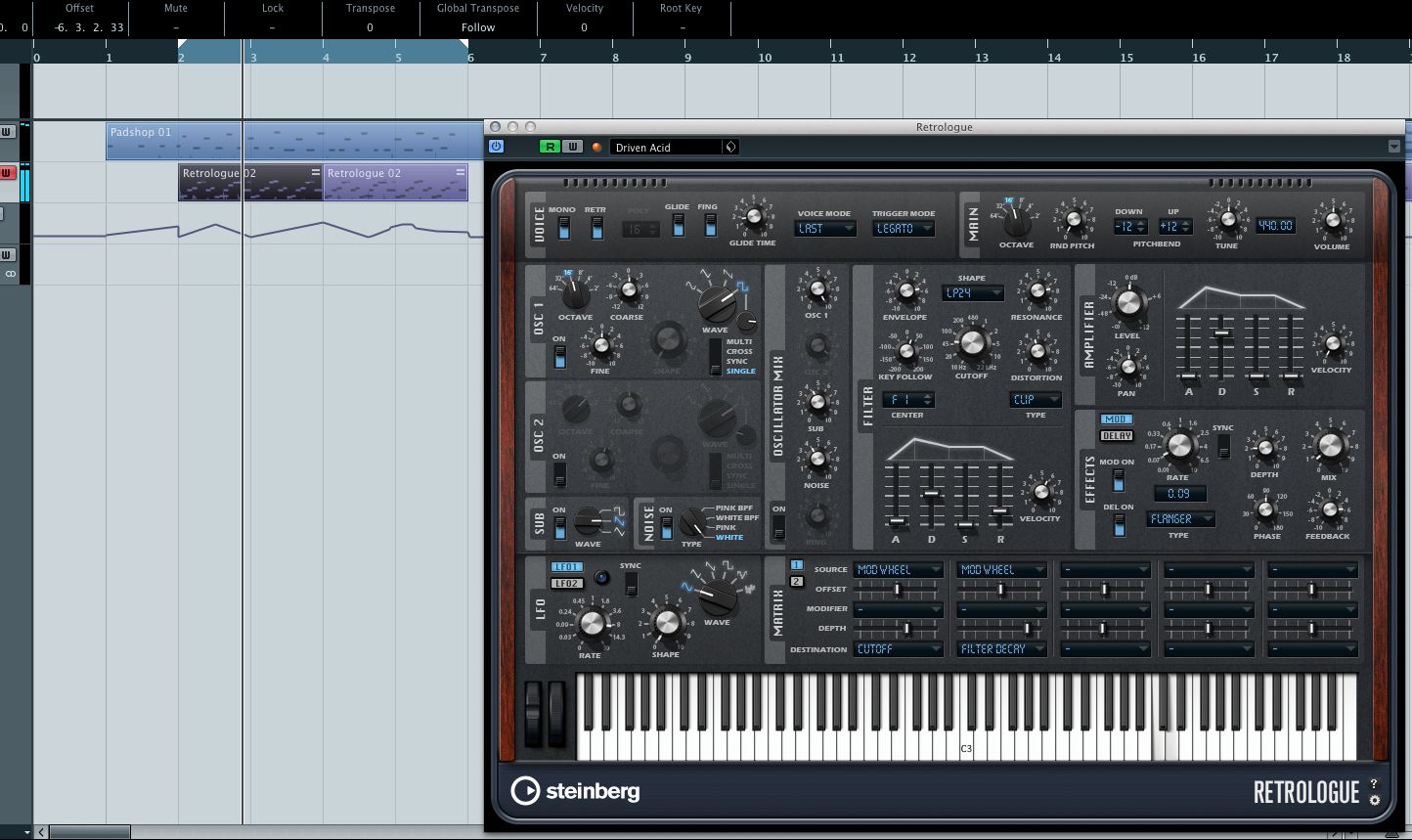 Creating an acid pattern with Retrologue was an enjoyable process.
So if you are a Cubase user, there's no doubt you are being spoilt with two capable new instruments that should be a great addition to anyone's collection.