Redrum is simply an awesome drum machine. Even since the arrival of the mighty Kong, Redrum has more than held it's own. The main reason for Redrum's ongoing popularity is the fact that it houses a fully featured step sequencer and totally transparent interface.
Let's take a look at how using these and other features can help you produce great beats. I'll be using the latest current version of Reason (6.02). So if you want to follow this in detail I'd strongly recommend you ensure you are fully up to date.
Starting With The Basics
So, I'm going to build a beat from scratch using the Redrum, some external processors and even a little input from Kong. As we go, I'll demonstrate various methods that can be used to tweak Redrum's output and hopefully help you get the most out of your beat programming sessions.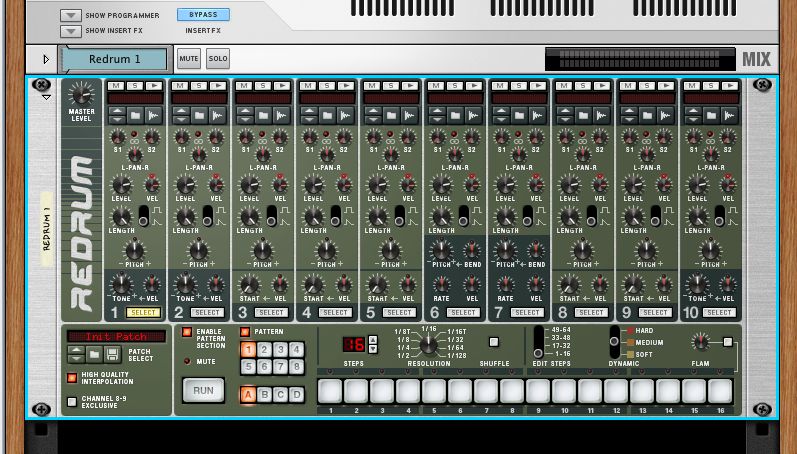 The mighty Redrum is ready to go!
First up let's get the basics in place. I like to start with the kick and snare drum when constructing beats. This gives us a solid backbone to work with and gives you immediate inspiration to push on with the rest of the pattern.
Here I've used the first few '