The good folks at Waves Audio have just announced an offer so tempting it hurts. They are offering the Waves SSL 4000 Collection for a mere $299 (normally priced at $749).
If that isn't enough to convince you just how good a deal this is check out our in-depth review of the SSL 4000 collection here: https://ask.audio/articles/review-waves-ssl-4000
In short, these plug-ins provide authentic sounding emulations of classic SSL analog hardware.
From the review: Waves SSL 4000 collection "captures the quality—the sound and vibe—of the originals, in spades, but it also offers an interface that's so familiar to those accustomed to working on the real thing, that they can instantly achieve the sounds and effects they're used to getting from the original hardware."
High Pedigree
Some of the biggest records in history have been made on the legendary SSL 4000 series, from AC/DC to Paul McCartney to Green Day, and many more.
Chris Lord-Alge tells us he uses the Waves SSL 4000 plug-ins on almost every track, from kick, to vocals, acoustic guitar, snare drums, filtered vocals, drum sub groups.
FREE Presets
Click here to download over 40 SSL presets from these artists:
Andrew Scheps (Adele, Red Hot Chili Peppers, Hozier)
Brad Divens (Enrique Iglesias, Kanye West, Garbage)
Diave Darlington (Avicii, David Guetta, Sting, Oz)
Dave Pensado (Black Eyed Peas, Justin Timberlake, Christina Aguilera, Pink)
Gil Norton (Foo Fighters, Pixies, Stornoway)
What You Get
The Waves Audio SSL 4000 Collection includes E-Channel, G-Channel, G-Equalizer, and G-Master Buss Compressor.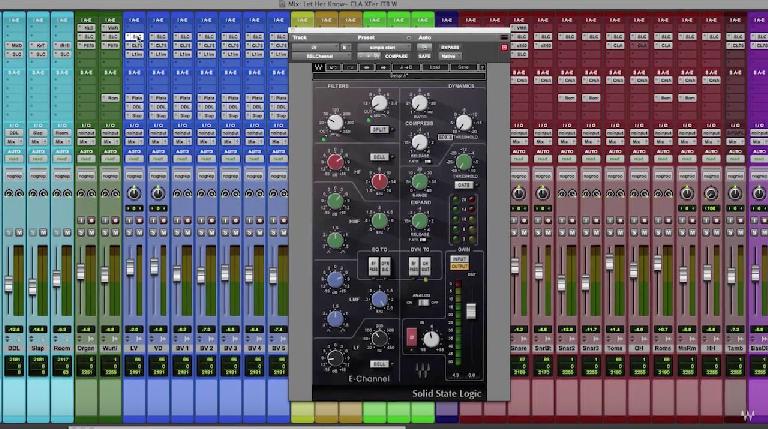 Waves are also providing 40 SSL presets from five top producers and 8 tips on how to get the most out of the SSL 4000 collection.
8 SSL 4000 Tips / 40 Free Presets: http://www.waves.com/mixing-tips-free-presets-ssl-4000
SSL 4000 Collection Sale Page: http://www.waves.com/bundles/ssl-4000-collection