Good news for anyone looking to get better hands-on control of their Live sessions and devices. Smart is a Max4Live device that can be used to control up to 8 individual parameters at a time. Each parameter gets its own Smart Graph where you can draw how you'd like the parameter to be modulated as the main dial is turned. You can read our review of some of Isotonik's other Live devices here - https://ask.audio/articles/review-isotonik-modular-series-max-for-live-plugins.
Like Macro Mapping in an Effects Rack you can define the minimum and maximum value for the parameter range, however uniquely here you can define when the parameter begins and ends reacting to a master dial being turned. You can even plot a specific path for the modulation which can also be curved.
In just one use case you could map the Track Volume, Bass, Mid and Treble so that as the master Smart dial is turned the treble of the track will be brought in straight away, the mids coming in at a quarter turn and the the bass from the halfway point whilst the volume increases steadily.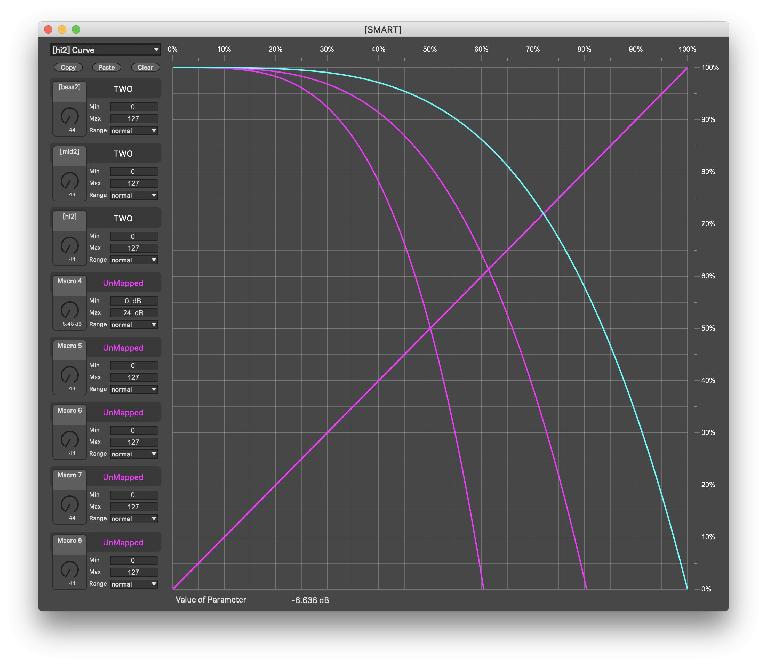 With the actual values of mapped parameters displayed in the device setting up is simple, and when using with an Ableton Push TWO you'll benefit from seeing the correct names on Push's screen. Just click on a parameter in Live then click on an un-mapped Smart Dial, choose whether to have the progress as standard or reversed and set the Min & Max. It's as simple as that to get up and running.