Oscilloscopes have been around a long while and have been used to display waveforms of electronic signals. Used by engineers primarily to check on audio issues such as phase and stereo field, this instrument can also be used to visualise interesting animations of shapes and objects (read; 3D mushrooms!) created by certain sound waveforms.
BBC Click interviewed musician and audio engineer Jerobeam Fenderson who creates music that displays 3D animations when viewed on an oscilloscope.

Watch the video here: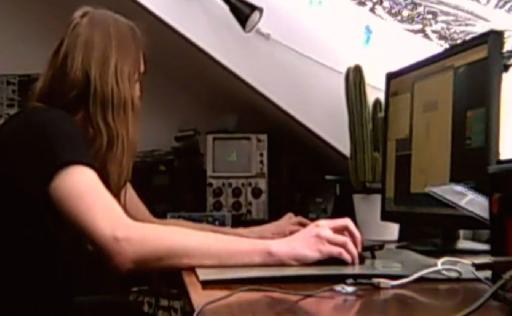 Jerobeam Fenderson generating visuals on his oscilloscope in his studio.
Source: BBC Click