Follow Actions are an often overlooked feature of Ableton Live but they can be a source of great inspiration and add an element of unpredictability to your Live sets.

[Editor's Note: This is a 2-part series, find the link to part 2 at the end of this article.]
What is a Follow Action?
A Follow Action is a clip property that defines what will happen, within a group of clips, after that clip has finished playing. A group of clips is any number of clips arranged in successive slots on a single track.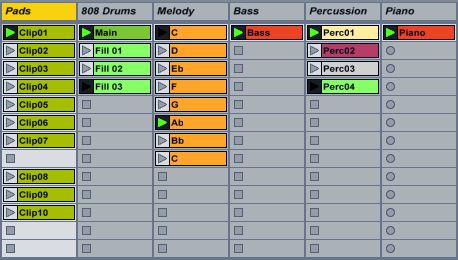 Follow actions work within groups of clips. In the first audio track here, we can see two groups: Clip01 - Clip07 make one group and Clip08 - Clip10 make another.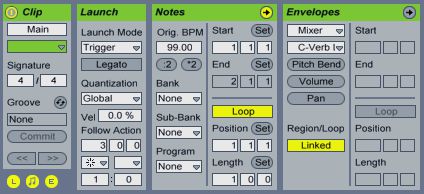 Follow Actions are unique for every clip and are found in the Clip View under the Launch tab.
There are three sections to the Follow Action properties.
The first line is the 'Follow Action Time control'