FUGUE MACHINE
Dieses kurze Video-Vorschau der Fuge Maschine sollte erklären, warum:
Dort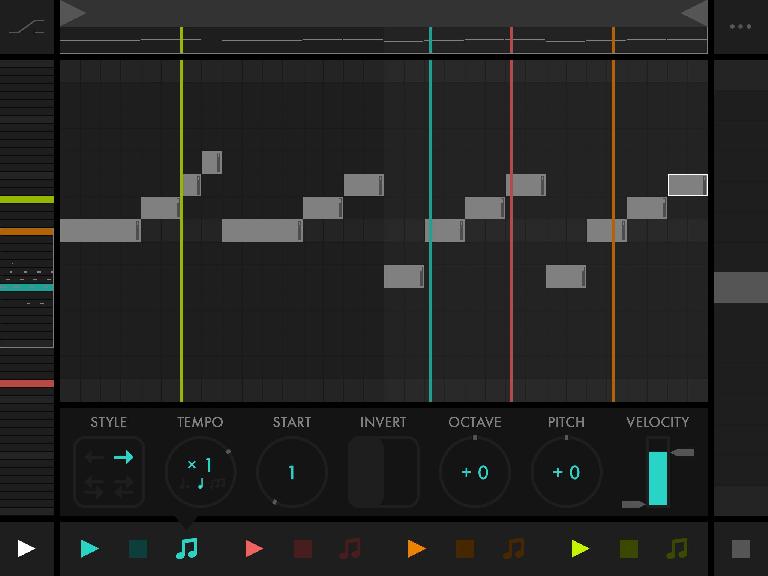 San Francisco, Oktober 2015
Fugue-Maschine ist auch das erste Produkt, das aus einer experimentellen Non-Profit-Inkubator bei Graue Fläche Foundation for the Arts, in dem historischen Grand-Kino in San Franciscos Mission District zu kommen. Tours des Theaters sind auf Anfrage erhältlich.
Bach in a Box
FUGUE MACHINE ist ein Werkzeug, inspiriert von Kompositionstechniken in der Barockmusik und Serialism
Wie sich herausstellte, die beste Umsetzung hierfür war zum einen der Grundbausteine ​​aller Musik-Sequenzer reimagine: Klavier roll2.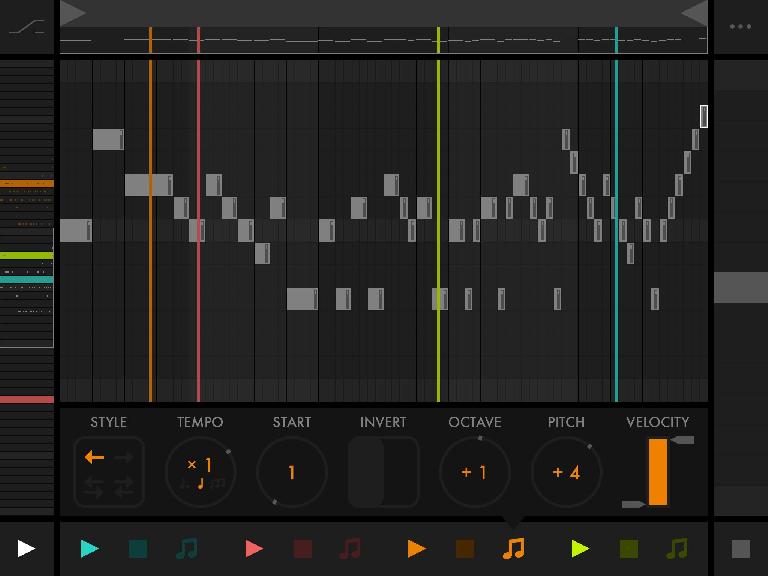 The Piano Roll, Reimagined
FUGUE Maschine ist der weltweit erste Piano-Roll mit mehreren playheads3, so dass Sie:
Erstellen Sie eine Musiksequenz mit der Piano-Rolle (ähnlich wie andere Musik-Sequenzer).
Dann die Wiedergabe der Sequenz mit bis zu 4 Abspielpositionen auf einmal
Mit dieser Schnittstelle finden Sie die Abspielpositionen über die Musik-Sequenz zu tanzen, und hören die komplexe musikalische Muster, die entstehen. Es
Hier
10-Track Album
Lieder für Fugue Machine: soundcloud.com/alexandernaut/sets/songs-for-fugue
Preise und Verfügbarkeit
FUGUE Maschine wird für $ 9,99 im App Store auf dem iPad zur Verfügung und unterstützt das iPad 2 und höher, mit iOS 7 und höher.