Free MEFF 2018 Modular Synth Event Starts March 24 In Florence, Italy
Meet developers from all walks of synth life, from Roland and Moog to Nono and GRP at this free modular event in the heart of Italy. Here's what you can expect to see.
MEFF is a get-together and exhibition organised by the good people at Tiptop Audio and Lattex Plus that brings a wide range of leading synth developers and manufacturers together in beautiful surroundings to show their wares and meet musicians, producers and curious members of the public.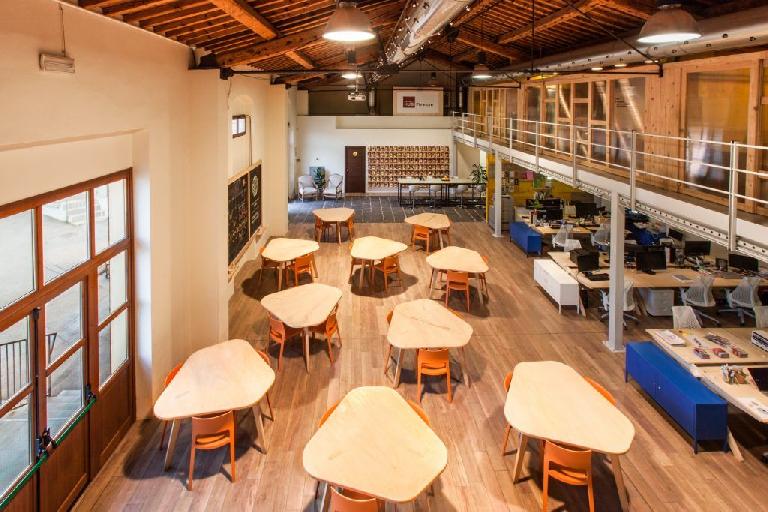 The list of exhibitors is impressive and includes Moog, Roland, Arturia, Waldorf, Novation, Nono Modular, Frap Tools and many more. You can check out the website to find the exact location and directions to the event.
This FREE event is held on March 24 and 25, 2018 at the Impact Hub in Florence, Italy. It's a great opportunity for anyone living even remotely nearby to go along and see all the latest gear from your favourite manufacturers, some new goodies and also check out the free demonstrations and workshops being run by many of the exhibitors. Here's a list of what's on, and when.
MEFF 2018 - Performances Timetable
- Saturday 24th March
15.30 Kkempes
16.00 Jan Willem (Ginko Synthese)
16.30 Paul Tas (Error Instruments)
17.00 Alina Kalancea
17.30 Federico Foglia (Frap Tools)
18.00 Alessandro Bonino
18.30 Daniele Vantaggio (Qosmo Modular)
19.00 Kraftzug & Albert Hermann
19.30 Konstantin Gervis (Tiptop Audio)
20.00 Dunk
20.30 Umberto Saba - Closing set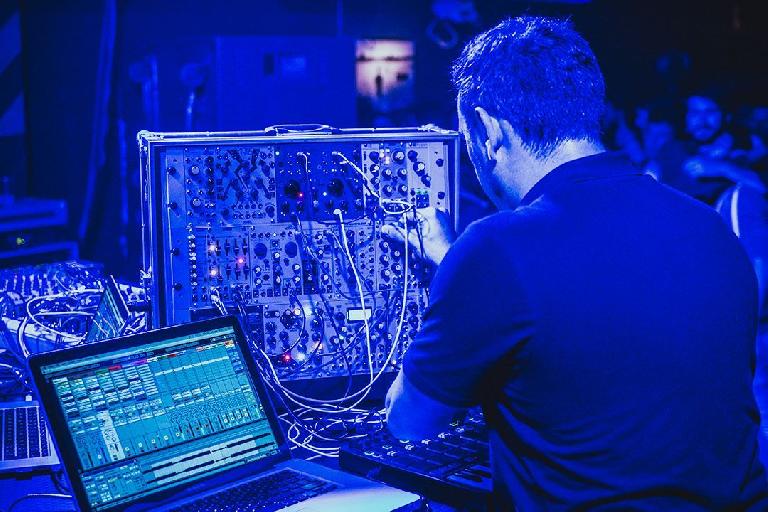 - Sunday 25th March
13.30-14.30 The new Arturia ecosystem: MiniBrute 2, MiniBrute 2S and RackBrute (workshop by Enrico Cosimi – MidiWare)
14.30-15.30 Roland presents the new AIRA TR-8S Rhythm Perfomer (workshop/performance by Gianni Proietti - Gattobus)
15.30 SuiteOhm
16.00 Shape
16.30 Francesco Poggianti & Umberto Saba
17.00 Darse (Obseqvivm)
17.30 Gur Miltstein (Tiptop Audio)
18.00 3D3 (M.Montini, A.Venturoli, F.Pellegrino)
18.30 Alessandro Magnanini
19.00 Electronic Modular Orchestra (M.Vicinelli, N.Peruch, G.Bombardini)
19.30 Molotoy
20.00 Koolmorf Widesen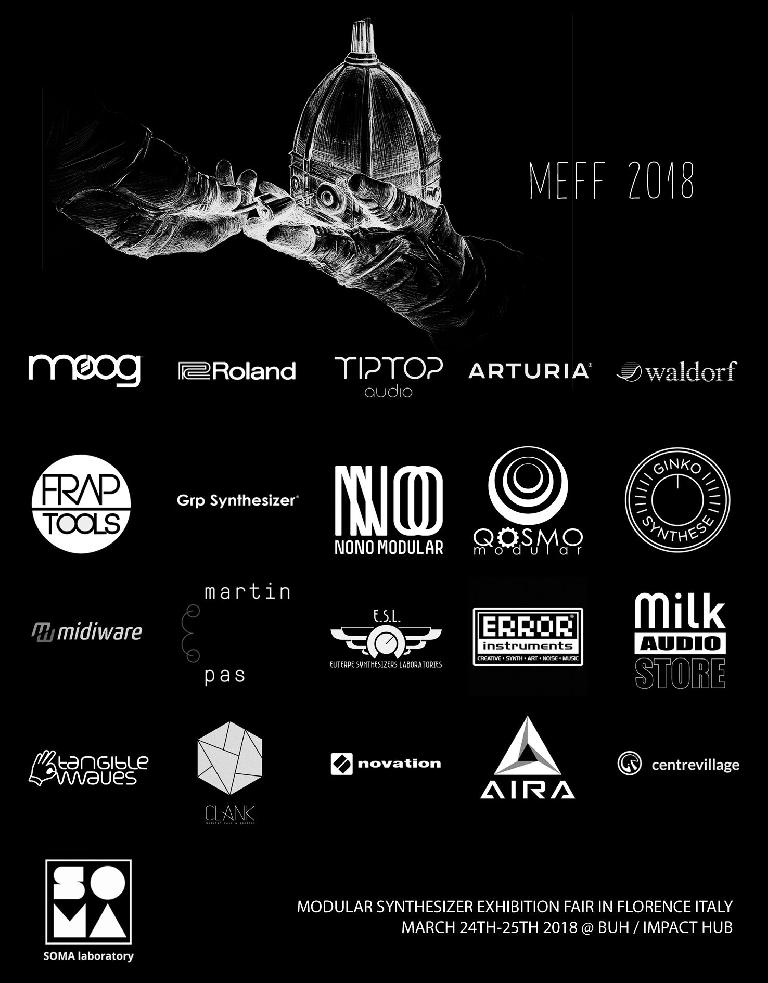 The final show will include performances by well-known and established artists who will perform their live sets with modular synths. And all for free - what are you waiting for?