TOYBOX is a collection of 130 modular software synthesis blocks for Reaktor Player that can be wired together in unlimited combinations using virtual patch cables on the front panel. They combine modern sequencing, sampling and digital synthesis with state of the art analogue modelling. So what could be better than a free live lecture on how to get the most from them - from the designer himself?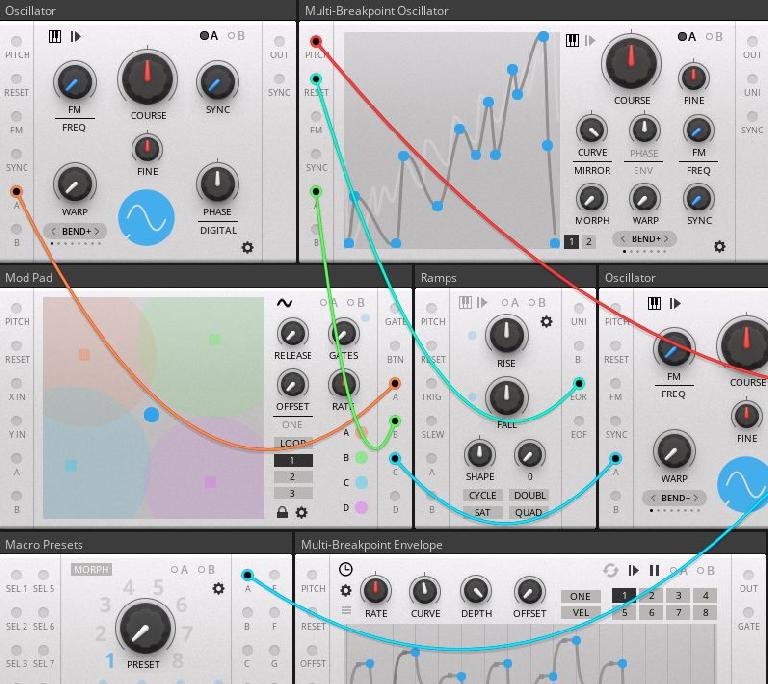 Join David X, designer of the Blocks, in this FREE masterclass as he demonstrates and explains TOYBOX's 5 separate Blocks Packs: Free Pack, Floor Shakers Pack, Designers Pack, Sampling Pack and Synth Pack. Follow David as he shows you practical examples of designing unique sounds with this powerful software system, and really unlock the potential of your Reaktor setup. This class starts on Tuesday May 7th, 2019 at 11:00 am (PT) / 7pm (BST) / 8pm (CET) and you can click here to enrol now for free.
Win Prizes
But there's more! At the end of the MasterClass there will be a raffle where chat participants will be eligible to win one of these 3 fantastic prizes:
Native Instruments REAKTOR 6 and BLOCKS Primes valued at $298
A macProVideo.com / Ask.Video year subscription valued at $144
A license for the TOYBOX bundle valued at $80
So don't delay - enrol today for an expert demonstration of everything this powerful system can help you do, plus the chance to win some excelllent prizes!