Novation's Circuit is a powerful and great-sounding hardware synthesizer and groovebox, but it was designed so that major new features could be added in software updates. So even if you know something about it, there's always new stuff coming along as well! Novation product specialist Chris Calcutt will be giving a FREE live MasterClass today (31 Oct) at 1PM (PT), 8PM (UK), 9PM (CET) on power user features, tips and workflow that is not to be missed!
Chris will be taking a deep look at how to use the popular Novation Circuit and will also be covering in depth all the new features added by the 1.6 update. This will be the perfect opportunity to ask a Novation specialist directly any questions you have about the Circuit and to also learn some ninja tricks and skills from the horse's mouth. Headphones or speakers are recommended for the best experience.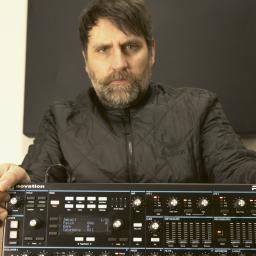 CLICK HERE to enrol for free and take advantage of this unique insight into Circuit's pro user workflow with one of Novation's own specialists. Ask questions in realtime and learn from the professionals!