Spaceprodigi is Mack Bartsch, a 16-year-old producer making waves in the EDM scene. We recently spoke to her about her approach to making music and how she uses synths - you can hear her episode of Synth Stories here. We're pleased to be able to tell you that she will be giving a free, live MasterClass in which she dissects one of her most recent tracks from her upcoming second album and shows her workflow and mindset when it comes to producing songs. Click here to enrol now for FREE so you will be able to watch and participate in the lecture.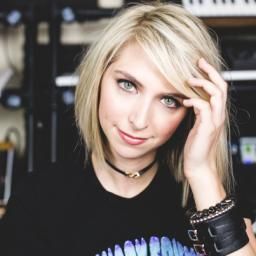 The lecture begins on Tuesday August 15th, 2017 at 12:00 pm (PT) / 8PM UK / 9PM CET and is not to be missed!
Click here to enrol now for FREE, watch the lecture and ask questions as you go along. It's a unique opportunity to get an insight into how Spaceprodigi uses her collection of analog synths to go from initial ideas to finished song.