Radiate, the music festival app and social platform, has officially launched its new Gatherings feature. The latest addition to the app allows festival goers to host their own pre-games, after parties, beach meetups and more, allowing users to discover and explore Gatherings taking place around the festivals they attend. Designed with artists in mind, the new feature gives app users such as SNAILS, Valentino Khan, and Mija the opportunity to connect with their fans even further by offering exclusive access to meet & greets, launch parties, and more.

"Gatherings is about giving our users the tools they need to make their festival experiences even better" says the Radiate team. Having the ability to easily find and host their own events throughout the festival weekend gives attendees a whole new way to organize and ultimately come together.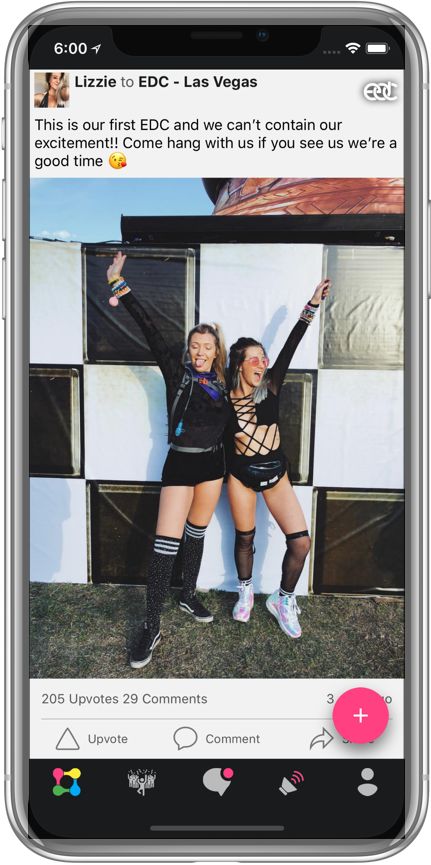 The new feature allows users to meet each other by hosting private or public events around each festival. Private Gatherings allow the host to control who can join the group: users either apply to join or are directly invited by the host. Public gatherings allow anyone to join. Within each Gathering, the organizer can share logistical information with attendees (address, time, location, etc), communicate alongside members through a group chat, and view/manage the guest list.