Forget Turntables, The Landscape HC-TT Scratches Cassette Tapes Like Vinyl
Vinyl records have grown in popularity throughout 2016. And, to a lesser degree, so have cassette tapes. Now the Landscape HC-TT allows you to get creative with tapes like you can with vinyl.
We couldn't help but be impressed by the awesome HC-TT from Landscape. It was released earlier this year, so in't strictly "new", but goodness me how cool is it!? It allows you to play and scratch your cassette tapes like you would vinyl records.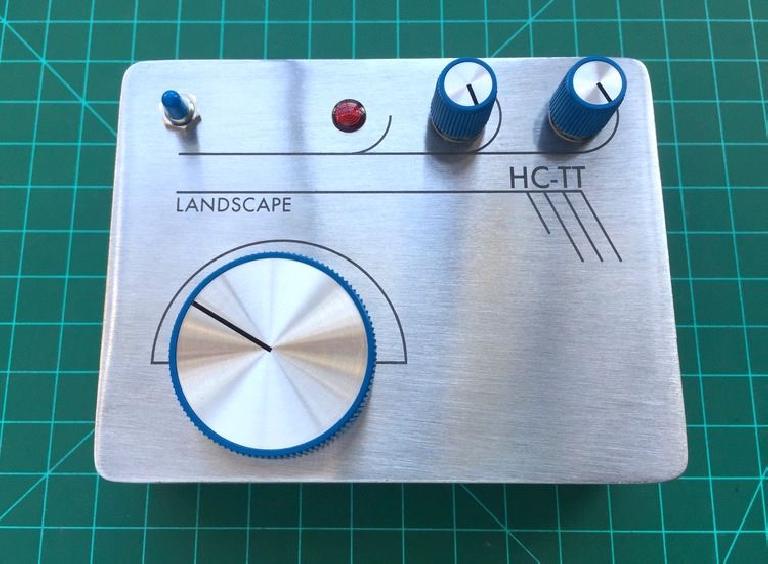 The video below demonstrates how HC-TT can be used with a single cassette tape and can utilise other audio hardware effects pedals and units:
Perhaps the cassette tape deserves as much of a revival as the vinyl record? Here's the details of the reasonably priced HC-TT direct from Landscape. Oh, it's $260 USD.
The HC-TT is a compact cassette manipulation device which allows you to play a cassette with your hands similarly to how you scratch a vinyl record. Sound will only be produced while your hand is turning the large playback knob. By turning this knob you are rotating the cassette spindle moving the tape across the internal tape head. The knob plays a regular cassette in the forward direction and a homemade cassette loop in either direction. The blue switch is a momentary mute for both stereo channels. There is no motor in this device. It does not record, only outputs pre-recorded audio from a cassette. Please see below for additional details.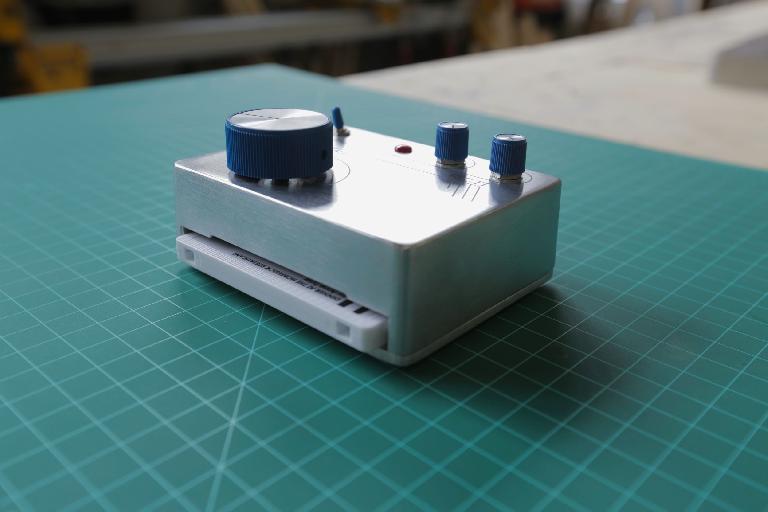 Here's a vieo of Richard Devine using (and enjoying) the HC-TT:
Spec:
Bushed aluminum case with laser engraved graphics (4.7" x 3.7" x1.4")
Large "playback" knob (directly moves a regular cassette in the forward direction and a homemade cassette loop in either direction)
Cassette tape opening along front edge (lift playback knob, slide in tape, reseat knob shaft into cassette spindle)
Blue momentary mute switch with spring return
Stereo L/R volume knobs
1/4" outputs (Stereo L/R)
3.5mm outputs (Stereo L/R)
9v Regulated (tip +) US power supply 100-240V AC
NOS stereo tape head
Circuit designed around NOS cassette deck preamp chip
Shipped with one randomly selected old cassette tape