SIX is a Reaktor synth with surprising sound design capabilities. The outputs of five independent oscillators and a bank of atmospheric sounds are mixed together then routed via an LFO (LFO 1) and various FX.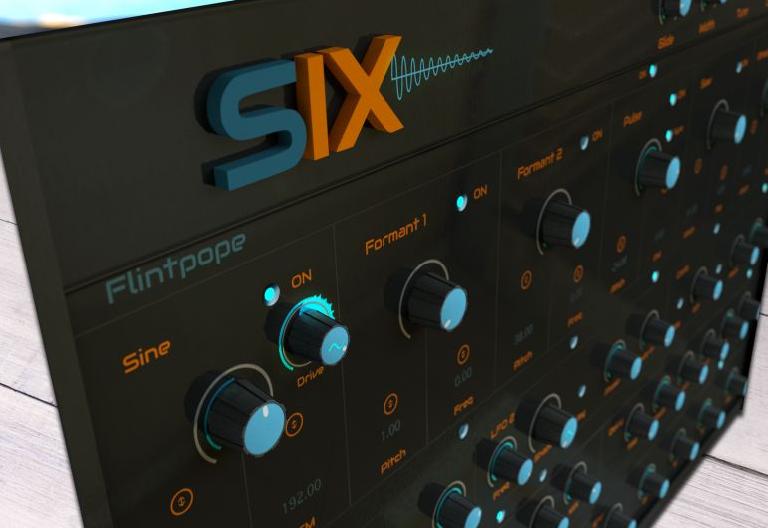 LFO 1 can modulate a set of the FX parameters and the oscillator/ambient noise parameters to make the sounds move and develop, often in unpredictable ways.
So far so good, but then it gets more interesting as a second LFO (LFO 2) can then modulate LFO 1 for even more movement. And why stop there? LFO 1 can also modulate LFO 2 for new levels of sound morphing.
Any blue dot under a dial means the LFO MOD has been activated for that parameter. Unsure what a control does? Turn info hints ON with the "i" logo top right of Reaktor's GUI then hover the mouse over anything for a pop-up to appear. SIX lends itself to soundscapes and experimental tones and the embedded banks reflect this.
SIX comes with 60 presets in 5 banks accessed by double clicking "Embedded" in Reaktor's side pane. No side pane? Double click the magnifying glass icon near the Reaktor logo top left.