Here's what's new in the FL Studio 12.1 BETA, including Novation Launchpad Pro support, new drum kits, a new Steinway Grand piano, FLAC audio file format import support, full colorisation of mixer tracks and… I'm particularly impressed with the video support for open video formats making it easier to create audio for video projects.
There's also a new VFX Key Splitter plugin which "is used in Patcher to split the Piano roll or keyboard zones into 16 separate outputs. Zone splits are controlled by envelopes for maximum flexibility. Each zone can additionally be set with a custom velocity curve and or transposed."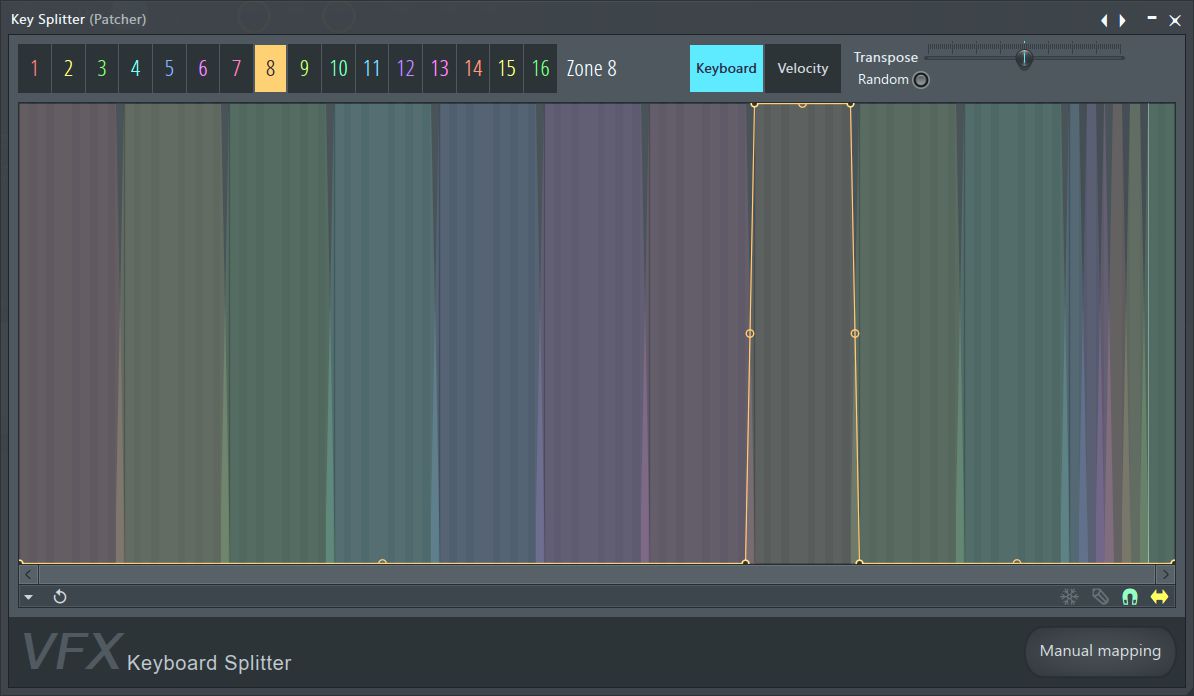 The new VFX Key Splitter plugin.
Fruity X-Y-Z controller plugin "is an internal controller plugin that allows you to use your mouse or touch to generate three control sources for controls in FL Studio and plugins. In multi-touch mode, pinch controls the Z-axis."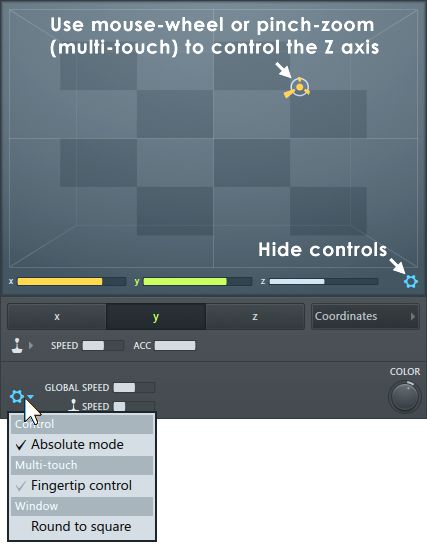 The new Fruity X-Y-Z controller plugin.
Fancy watching a video on what's new?
Here's a list of what's new in FL Studio 12.1 BETA (and you'll find more enhancements and changes when you download the BETA and check out the "WhatsNew.rtf in the install folder).
FLAC import support

VFX Key Splitter plugin

Fruity X-Y-Z Controller plugin

The "More plugins" window is back

Launchpad Pro support

4 high quality FPC drum kits

New Steinway Grand piano for DirectWave

Changed various defaults (we know best!)

Mixer track assignments for channels in the channel rack

Full colorization of mixer tracks (and other visual enhancements)

Option to delete steps instead of muting them

Re-implemented sample history in channel settings window

Ctrl+S saves project even when mixer has focus

Now uses modern version of open and save windows

Plugin Scanner is now called "Plugin Manager"

Plugin Manager has a new lugin information tab

...and more (see the WhatsNew.rtf file in the install folder)