1. ReWire Has Branched Out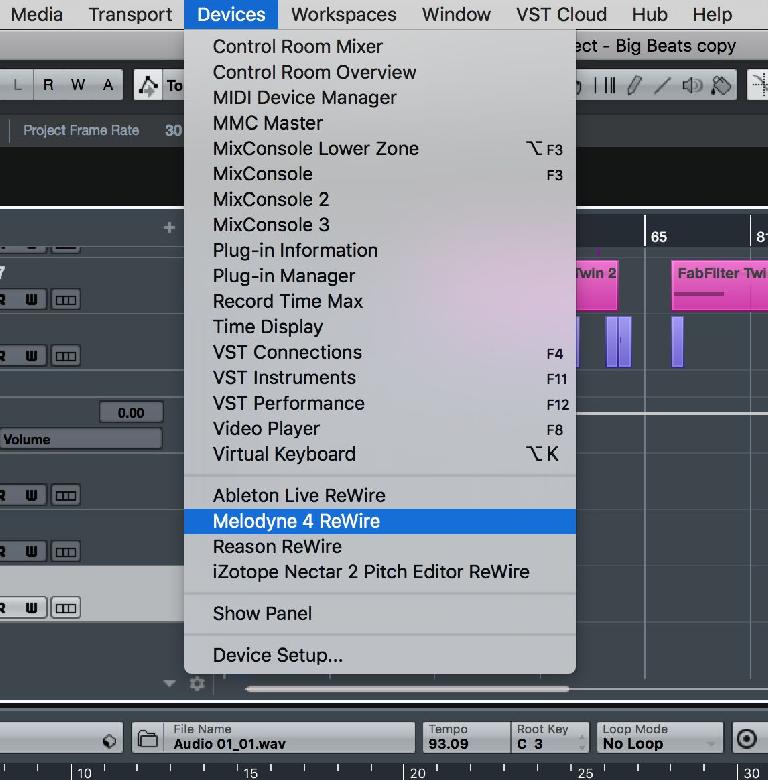 ReWire started life as a way to track digital audio in sync with Reason, which back then couldn't do that. As a protocol however it has more uses than linking Reason with another application. Its ability to stream audio and MIDI between applications without one having to run inside the other means it has been built into a number of other applications. In this example, Cubase can connect to Reason, Ableton Live, Melodyne and iZotope's Nectar since they are all compatible and installed on the same computer. The ReWire menu in your DAW should show a lot of available apps, which you may not have known were ReWire-capable.
2. Use the Streams You Need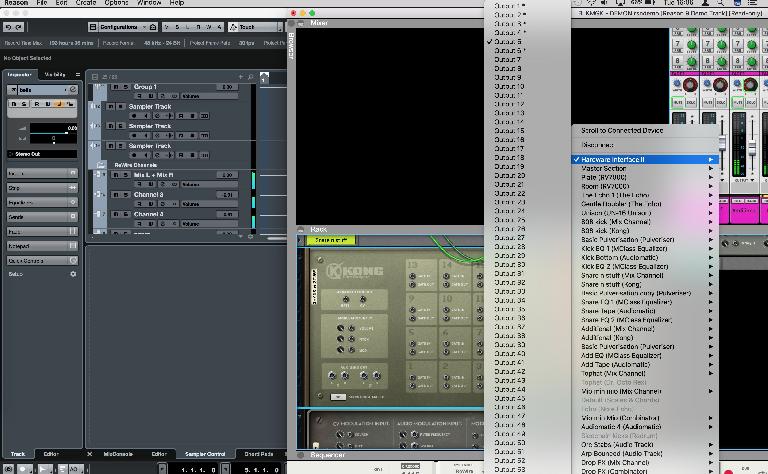 You can send audio directly from the ReWire slave to the host app in many cases. In this example of Reason ReWired to Cubase, open the ReWire menu in Cubase and activate as many of the 64 ReWire audio channels as you want to stream. Then in Reason, locate the audio outputs of the devices you want to stream and connect them to the corresponding numbered audio outs on Reason's virtual hardware interface. These will then play through into Cubase's mixer, bypassing Reason's mixer. You can rename the channels in Cubase and automate and process them as with any other channel, or indeed record them through into Cubase in real time as audio tracks. Your DAW may have a slightly different technique but the end result should be the same.
3. MIDI Is Available Too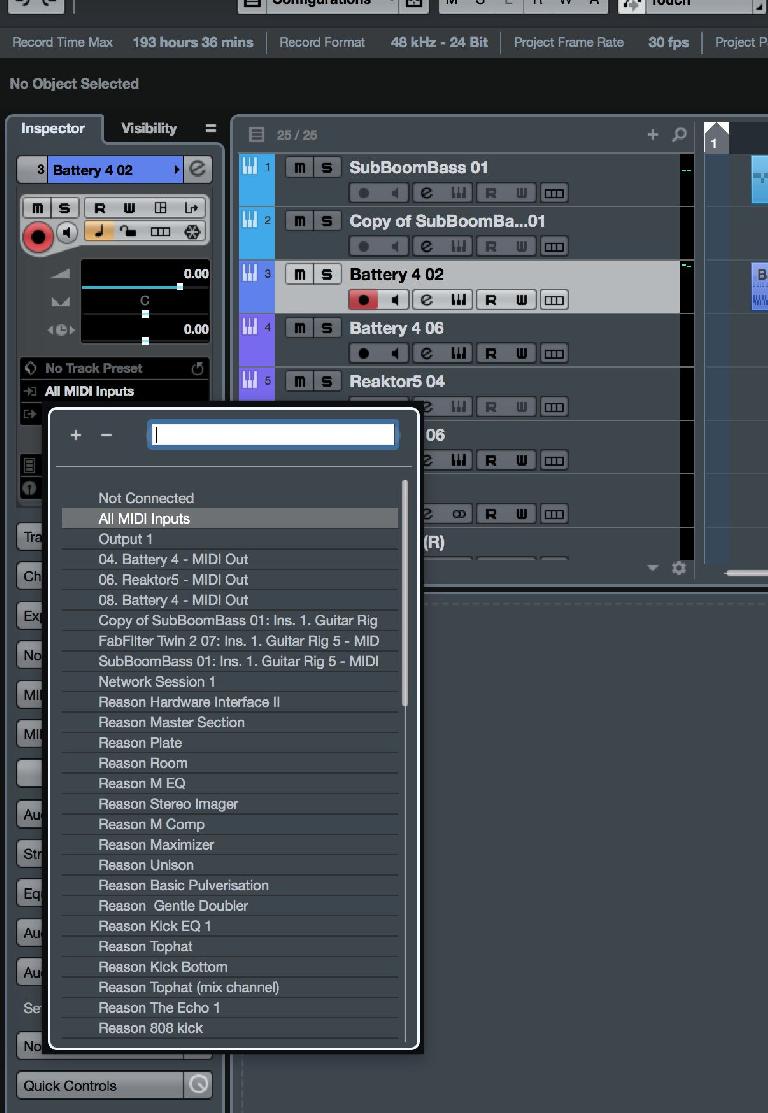 ReWire also makes an invisible MIDI connection between the two applications so they can communicate using MIDI as well. In this example, when you click on the MIDI source selector for a VST instrument channel in Cubase, you will see that Reason's MIDI-capable devices are available for selection as triggers. This means that you can use Reason's devices like arpeggiators or MIDI clips from Reason's sequencer to trigger your VST instruments, or indeed instruments in other formats. Up to 256 channels of MIDI are available, which means you'll probably never run out.
4. Bi-Directional Communication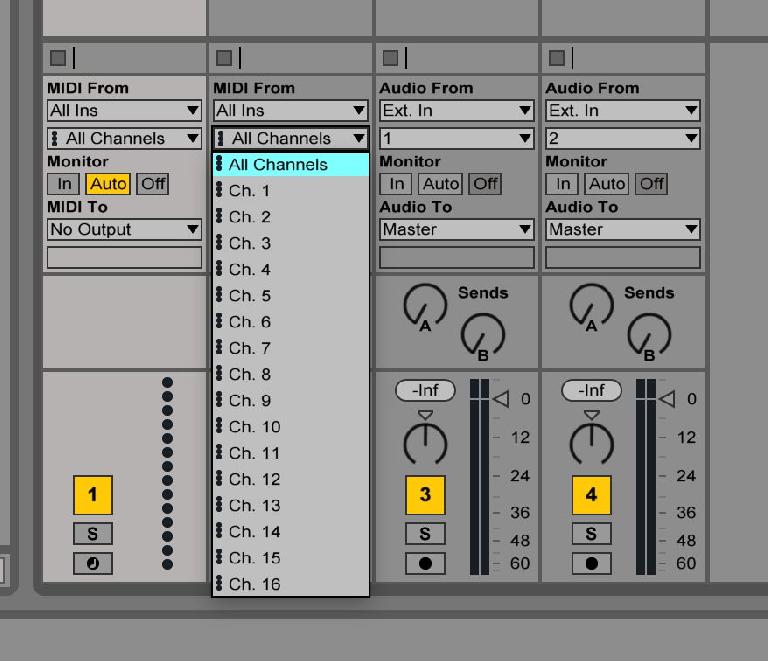 Some applications can run both as ReWire hosts and slaves. Ableton Live for example can do both depending on how you use it. To use Live as a ReWire master, boot Live first and the slave application second. Pressing play in either app will now play both back in sync. You have to create an audio track in Live and select the ReWire slave in the track's Input Type and enable monitoring to be able to hear it. It's a similar process to send MIDI between the apps. By starting Live second, after a host like Cubase, you can use Live as a slave but won't have access to VST or AU plugins or Max For Live.
5. Check your mode

Linking apps via ReWire involves running them both in the same bit mode. This can be confusing since you won't always see an error message, but ensure that both host and slave apps are running as either 32-bit or more probably these days, in 64-bit mode. This can be done in OS X by performing Get Info on an application from the Apps folder, and in Windows use the Task Manager to see a process's bit value and launch it from the "C:\Program Files (x86)" folder.
Learn all major DAWs from beginner to advanced with these video courses in the
AskAudio Academy
.