There's much to be said for using sampled drums in your productions. If you like the sound of real drums, but don't have time (or budget) to create your own drum loops, it makes sense to use sampled loops. One of the best ways to creatively use drum loops is to rework the samples so they sound original and fresh. Here are a few ideas to get started processing drums.
1. EQ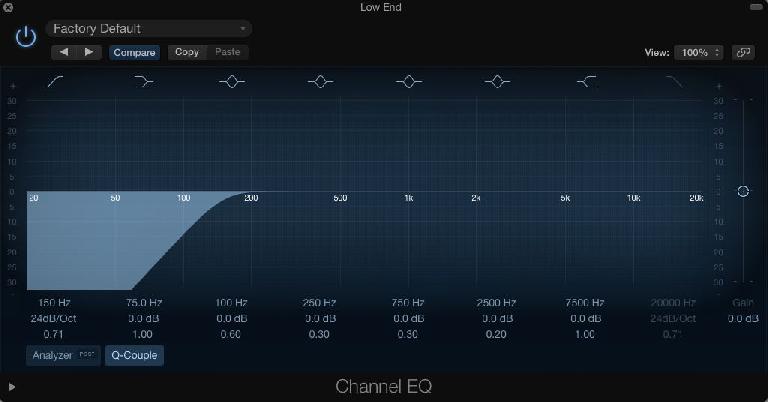 The easiest way to change the sound of a drum loop is to EQ it differently. At times, you'll want to emphasize a certain part of the loop's frequency spectrum to make it fit into your track. If you want to emphasize the kick drums in the loop, EQ the drum track and filter everything out above 150 Hz or 200 kHz. The drum track can then be processed with a compressor to emphasize the sound of the kick drum, or a bass enhancement plug-in like Waves Renaissance Bass that tightens up the low end.
2. Slicing Loops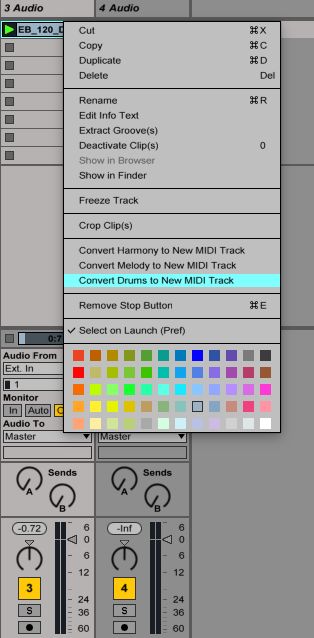 Another handy way to transform drum loops is to slice them into smaller parts, and rearrange them. This is a technique that's been used for many years in hip hop and can also be applied in electronic music production. There's a variety of ways that drum loops can be sliced, depending on the DAW you use. If you use Ableton Live, try using the Slice to MIDI feature. In order to have the samples' slices play correctly in time with Live's tempo, the pitch and tempo of the sample you're chopping has to be in time with Ableton's tempo. Once a loop is sliced to MIDI, program in a new groove with the individual sliced samples. Remember to change the velocities of the different drum sounds to add variety to the percussion!
3. Replace Sounds

The sound of a drum loop can be transformed by replacing its samples. Before replacing any sounds, first process the drum loop with a gate to get rid of any sounds you don't want to hear. A few plug-ins that can be used to replace drum sounds are Slate Digital's Trigger and apulSoft apTrigga3. If a loop has a great groove that you'd like to use, try the Audio to MIDI feature in Live. The best results from Audio to MIDI in Ableton come from conversions that have a limited number of instruments or parts. You may also need to add a few transients to the loop before converting it to MIDI. Once the loop has been converted to MIDI, replace a few of the drum sounds with samples from your collection.
4. Frequency Splitting

An interesting idea for creating unique loops is to duplicate the track, and have each loop focus on a particular frequency spectrum. An easy way to do this might be to duplicate a track twice, and use EQ to split the tracks into Low, Mid and High frequencies. Use a low pass filter to create the Low track, and process it using compression. For the Mid track, use a band pass EQ that begins at around 150–200 kHz and process this track differently from the Low track. Try processing the Mid track by sending it to an auxiliary track with delay and reverb. Lastly, use a high pass filter on the third track to create a drum loop for the higher frequencies. Try processing this loop with chorus, flangers or phasers to create movement.
5. Glitching Out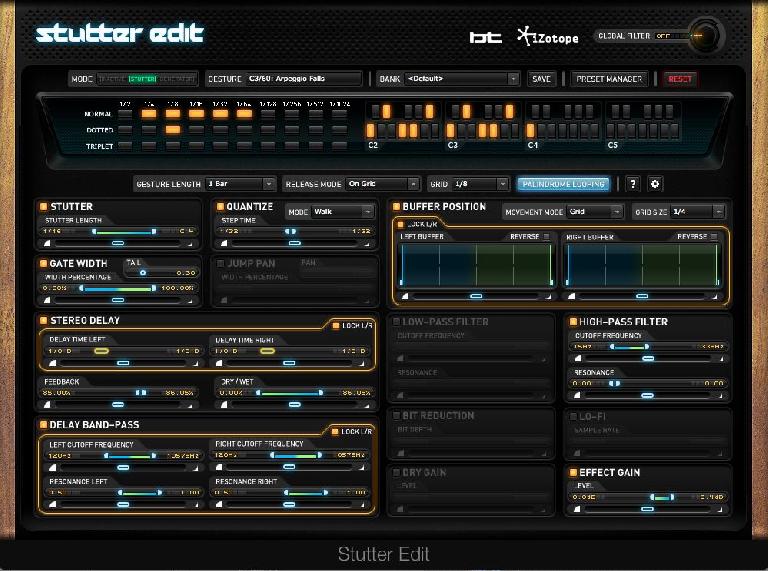 An excellent way to transform loops, or pieces of the loops within a song's arrangement is by using plug-ins that create glitchy stutter effects. While stutter effects may not be desirable for the entire track, they can sound good on small parts of the drum loop (e.g. for one bar or half a bar). My favorite glitch plug-in is iZotope's Stutter Edit, although iZotope's BreakTweaker can be used for similar results. For more info about other plug-ins that can be used to create glitch effects, check out this article on our site:
https://ask.audio/articles/5-excellent-plugins-for-audio-glitch-stutter-effects
Now there are no excuses for run-of-the-mill drum loops in your productions! Try processing drum loops creatively and soon your tracks will have a distinct flair and signature sound.